Week 6 of the English Premier League (EPL) is done. Last weekend we saw two title contenders battle it out, a first Old Trafford victory in 22 matches for Tottenham, long awaited wins for Stoke and Sunderland and Queen's Park Rangers continuing to struggle. Let's see who were the Tops and Flops of the EPL last week.


Tops
Luis Suarez (Liverpool)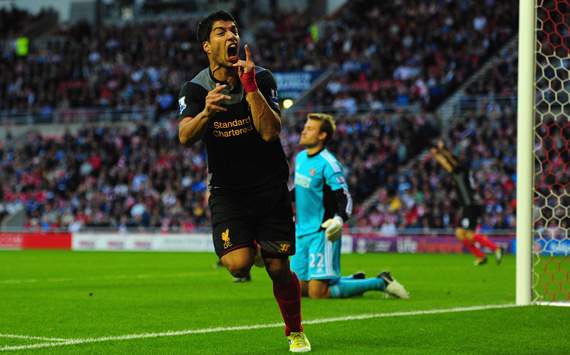 Despite being on the losing team last week, Suarez was almost in the tops section for his all action display against Manchester United. That day he seemingly covered every blade of grass on the Anfield turf and was a constant thorn in the side of the Manchester United defence, however on that day, like on so many other days, his standard of finishing did not compare with his approach play. Fast forward one week and Suarez demonstrated the ability that many knew was there with his second hat-trick against Norwich in as many games. He was again a bundle of energy, taking six shots, scoring three goals, creating three chances for his teammates, one of which was converted by Nuri Sahin. Suarez demonstrated both the good and bad sides of his game in the 37th minute, firstly when clear on goal he dragged his shot wide, however 22 seconds later his industry led to him robbing the lethargic Michael Turner and firing home a beautiful curled effort from the edge of the area. The Uruguayan is capable of such fantastic performances on a weekly basis, but his week-to-week consistency has always been an issue, the next two EPL matches are home games against Stoke and Reading, a seemingly perfect opportunity to continue on his run of excellent form.
Chelsea
Although in their last three games (Queens Park Rangers & Arsenal - Away, Stoke City – Home) Chelsea have failed to set pulses racing with their brand of football, they currently sit alone on top of the EPL with 16 points from their opening six matches, their best start since the title-winning season of 2009-10. They say that it is always a good sign when a team is not at their best but can still win, and under Roberto Di Matteo they have a pragmatic organisation that is helping to grind out results. On Saturday, Di Matteo again started with Oscar, Eden Hazard and Juan Mata, in selecting all three there are occasional flashes of brilliance but conversely it does at times leave them vulnerable in defence. In the first half especially, Arsenal time and again found space on the flanks and for Gervinho's equaliser Alex Oxlade-Chamberlain was afforded far too much time and space on the right flank to cross for the Ivorian. There are days where the flair crammed into Chelsea's team will overwhelm its opponents, however Di Matteo will need to continue to rotate his team to not only guard against fatigue, but to give his team a sound defensive base against some of the better teams in the league.
Jermain Defoe (Tottenham Hotspur)
I have already talked about Defoe in my week four column, he was in the tops list then following two goals in an away victory at Reading. On Saturday he may not have scored in Tottenham's first win in 22 attempts at Old Trafford, but his influence on all three of the goals was immense. For Jan Vertonghen's opening goal it was Defoe who expertly drew Rio Ferdinand wide with his movement, allowing the gaping hole that the Belgian defender marauded into. For the second goal Defoe was at it again, this time he dragged Johnny Evans wide leaving Gareth Bale one-on-one with Rio Ferdinand and plenty of space to exploit. He was perhaps at his most impressive for the third and final goal, bringing down and holding up a long ball from his own half, before turning inside and teeing up Gareth Bale for his attempt on goal which resulted in Clint Dempsey's tap-in. Defoe is showing everyone that there is more to his game than just being an instinctive finisher and is maturing into a more rounded forward.
Nikica Jelavic and Everton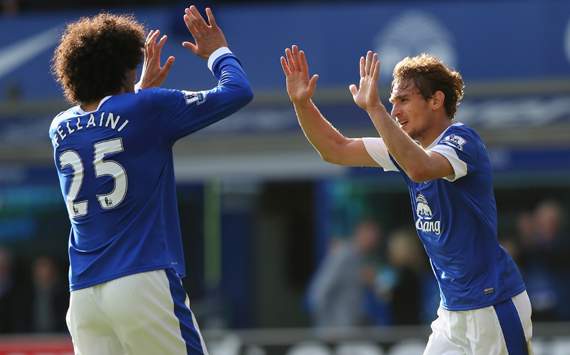 Ten goals in his last 11 EPL appearances for the Toffees, and 12 goals in 18 appearances in total. His first goal against Southampton on Saturday was a beautiful finish, and he demonstrated his aerial strength for the second goal. He was unfortunate to initially hit the bar with a headed effort, before rising to meet Seamus Coleman's right-wing cross 30 second later with another powerful header which Saints keeper Paulo Gazzaniga was unable to keep out. Jelavic is the consistent goal scorer that Everton have lacked in the last five years, with forwards such as Jermaine Beckford, Louis Saha and Yakubu, you never felt confident that Everton could truly compete with the big boys and crash the top four over the length of a season. After the blistering start they have made (2nd place, 13 points from six games) and the form of players such as Jelavic, Marouane Fellaini, Phil Jagielka and Leighton Baines; the intriguing story of the season will be seeing what exactly the Toffees can accomplish.
Nuri Sahin (Liverpool)
His third goal in less than a week, if the talented playmaker can rediscover anything like his form for Borussia Dortmund in the 2010-11 season then it will be a real boost for a Liverpool team which has struggled at the beginning of the season. The player who may benefit the most may be the aforementioned Luis Suarez, who thrives when there are players in and around the box in support of him. Suarez is arguably a much better chance creator than he is a finisher, if Sahin can make the forward runs to support him then we may see several more goals from this combination before the seasons end.
Shane Long (West Bromwich Albion)
Deserved a goal for his tireless efforts as a lone striker. Some eyebrows were raised as he was preferred to last week's match winner Romelu Lukaku, but he never allowed Villa's centre-backs Ron Vlaar and Ciaran Clark to settle as time and time again he was able to escape them and find space. With Long and Lukaku, and Peter Odemwingie still to return, this impressive Albion side are well placed to continue their encouraging early season form.
Suso (Liverpool)
An impressive week for the 18 year old, an encouraging second half display against Manchester United last week, followed up by a performance against Norwich where he may not have stolen the show, but he did look sharp as he intelligently kept the ball throughout. Fabio Borini may want to join Stewart Downing in having his name engraved on the subs bench if the form of Sterling and Suso continues.
Sunderland and Stoke City
Sunderland's first win since March and Stoke's first since April, both had recorded four draws this season prior to Saturday so the alarm bells were not yet ringing, but they will both have been glad to end an unwanted streak.
Flops
The Arsenal Defence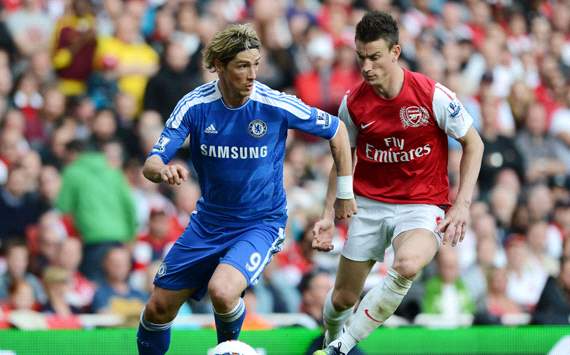 Perhaps the adulation from many people on the work done by Steve Bould came slightly prematurely. While Arsenal's record of two goals conceded in their opening five EPL games this season was a gigantic improvement on the 14 goals conceded in their opening five EPL games last season, this figure is helped by teams such as Sunderland and Stoke being unwilling to attack the Gunners in week one and two, both were both happy to sit back, defend for the draw and commit few men forward. The real test of this new look Arsenal defence would come against teams such as Manchester City and Chelsea, and for the second week in a row the Gunners were found wanting at set-pieces. Last week I highlighted Per Mertesacker in my tops list, however this week he was relegated to the bench in favour of Thomas Vermaelen, a decision which proved to be costly. Both Vermaelen, and his central defensive partner Laurent Koscielny were directly at fault for both Chelsea goals. For the first goal it was Vermaelen's reckless challenge on Eden Hazard which led to Chelsea's free-kick, from which Koscielny was implausibly outmuscled by Fernando Torres who all-to-easily volleyed home. The second goal was eerily similar, again Vermaelen committed a rash foul, this time on Torres, allowing Juan Mata to swing across a cross which Koscielny failed to commandingly deal with. After the match manager Arsene Wenger said "Was it a mistake to leave out Per Mertesacker? Maybe. But we will never know." We do know Arsene, and in a game of high magnitude, it ultimately cost you a positive result.
Ryan Giggs (Manchester United)
Those predicting the demise of Giggs should know better, even at 38 he still has the ability to dictate games and his experience will prove valuable as United try to wrestle back the title from Manchester City. However, Saturday wasn't one of his best days as he had a rough first half against the dynamic Spurs midfield of Moussa Dembele and Sandro, completing only five passes and no accurate crosses. Better days will come, but as my colleague Keeshaanan Sundaresan pointed out in his editorial, perhaps the days of playing Giggs and Scholes together in the same midfield are now over?
Mark Hughes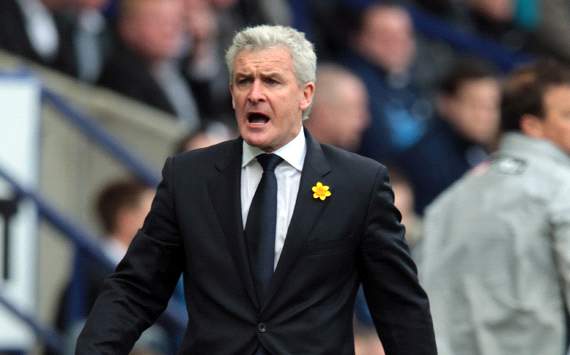 For people claiming that it is too early to judge Mark Hughes: he has had 28 games in charge of Queens Park Rangers, winning only eight, drawing four and losing 16. For those saying it is unfair to judge him as he has signed a lot of new players who need to gel: his team had five summer singings in it on Monday, West Ham's team had four. For those that say that QPR are expected to struggle this year: they shouldn't, not after Hughes has spent over £33 million and seen the wage bill rise to 183 per cent of the clubs turnover (and that was before the deadline day signings of Júlio César, Esteban Granero and Stéphane Mbia). For those that say QPR are in a healthier position than last year: they had eight points after six games under Neil Warnock at the start of last season, this season they have two points. When he left Fulham, Hughes stated "as a young, ambitious manager I wish to move on to further my experiences", well he cannot claim that at QPR his ambition has not been backed financially. The large amount of money he has spent on wages and transfer fees dictates that the Hoops should be doing better in the league, the fact that they are not cannot be blamed on the ill-discipline of the players, on referees or on bad luck; it can be blamed only on Mark Hughes himself!
Norwich and Michael Turner

Six games played, no wins and most worryingly, 13 goals conceded. The Canaries looked inept defensively on Saturday and it was the second time this season that they have conceded five times in a match. Michael Turner was one player I highlighted in my '10 Players with Something to Prove' piece before the season, the only thing he is proving is that he is currently not up to the pace of the EPL as in consecutive weeks he has been shown-up by Hatem Ben Arfa and Luis Suarez. Norwich have conceded ten goals in the two games started by Turner rather than Sebastien Bassong, although on Saturday the finger of blame could not be solely pointed at him as Leon Barnett and Javier Garrido were also guilty of sloppy defending. In the EPL, Chris Hughton's teams have conceded 38 goals in 22 matches, if he cannot correct this then Second Season Syndrome will have claimed another victim.
Olivier Giroud (Arsenal)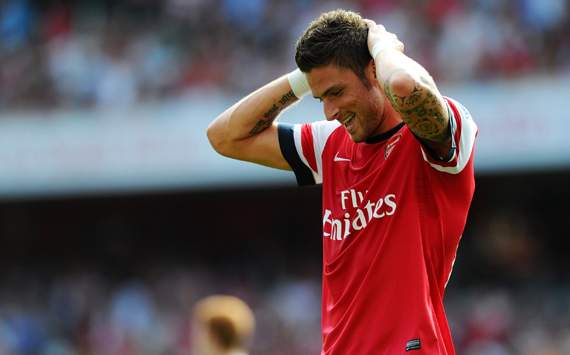 In week 1 of the EPL Olivier Giroud had a golden opportunity to break the deadlock against Sunderland and score a debut goal for the Gunners. That day he dragged his shot wide. Last Saturday he again had a chance to score a late goal and break his EPL duck, but after rounding Peter Cech he again screwed his effort wide. Who knows what may have happened if he had of scored on the opening day of the season, perhaps with the burden of expectation lifted from his shoulders he would have taken to the league and scored freely in the manner of fellow strikers Nikica Jelavic and Pavel Pogrebnyak. Instead he is now rooted to the bench, behind converted centre-forward Gervinho in the pecking order and perhaps most crucially his manager is beginning to question him; "Giroud should have scored, he was in a good position to score. Why did he not score? It is hard to identify." Giroud has the pedigree to come back from this and to start scoring, if he doesn't soon then comparisons with Marouane Chamakh will be all too pertinent.
Swansea
No goals in almost five hours of Premier League football and three consecutive defeats by an aggregate score of 0-7. Each week they are conceding soft goals, including this week where they inexplicably allowed Peter Crouch a free header from a corner. Home games against Wigan and Reading are usually good for what ails you, boss Michael Laudrup will need to tighten up his defence and get forward Danny Graham more involved, he has only managed one shot on target in his last four EPL games.
John Arne Riise (Fulham)
A blatant dive for the penalty that he earned, fortunate not to concede a penalty following a blatant push on Carlos Tevez and a poor header that fell at the feet of Edin Dzeko who fired home a late winner. I watched 21 year old Matthew Briggs impress for Fulham as they fell to a 3-2 defeat at Old Trafford earlier this season, following last Saturday you would expect him to mount more of a challenge for the Cottagers left-back position.
James Perch (Newcastle United)
One cannot doubt his versatility or commitment, but when Steven Taylor was forced to leave the game with injury in the 56th minute, Newcastle were never the same with Perch at centre-back. This was demonstrated in the opening goal as he allowed Jimmy Kebe too much space in which he was able to cut inside and fire home all too easily. Taylor and Fabricio Coloccini are still both struggling with injury, but don't worry Toon fans it's not as if you are playing against Robin van Persie and Wayne Rooney this weekend…………oh sorry.