Week 5 in the English Premier League (EPL) was action packed as always, but who were the Tops and Flops of the EPL last week? Mark Dawson shares his thoughts.
Week 5 in the English Premier League (EPL) saw one of footballs greatest rivalries churn out another incident filled match, a vital win for Southampton and Nigel Adkins and an impressive performance at the home of the Champions by Arsenal. Lets see who were the Tops and Flops of the EPL last week.


Tops
Hatem Ben Arfa (Newcastle United)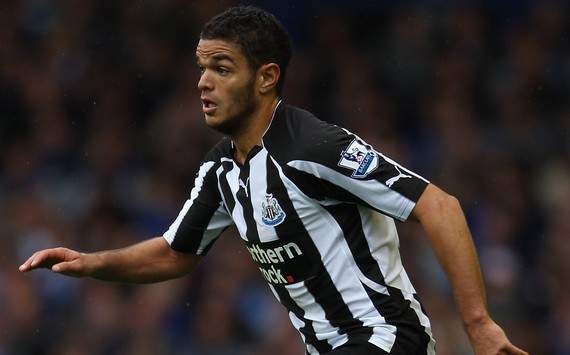 Just over a year ago Newcastle were in desperate need of a goal as they were being frustrated by a resolute Swansea team at St James Park. Despite the calls of the fans, Hatem Ben Arfa was left to kick his heels on the bench while Alan Pardew puzzlingly introduced Haris Vučkić, Shola Ameobi and Sammy Ameobi instead. How times have changed, now Ben Arfa is likely one of the first names on Pardew's team sheet and he again demonstrated his worth with a fantastic individual performance against Norwich. Time and time again he ghosted past opposition players as if they weren't there and it was his sumptuous through ball on which Demba Ba capitalised on for the game's only goal. Ben Arfa may well be one of the EPL's most underrated players, Newcastle – surely keen to fend off the interests of other clubs, will be hoping this remains so.

Arsenal
A composed and impressive performance by the Gunners who were able to keep possession for long periods and create several chances, if not for Gervinho doing his best Ade Akinbiyi impression then they may well have taken all three points. Manager Arsene Wenger will have been pleased to see his midfield quartet of Santi Cazorla, Abou Diaby, Mikel Arteta and the impressive Aaron Ramsey so comfortably keep possession against the expensively assembled City team. I'm not yet ready to say that Arsenal are capable of challenging for the title, but they have certainly made a measured start to the season and seem much better equipped than in years gone by

Nigel Adkins (Southampton)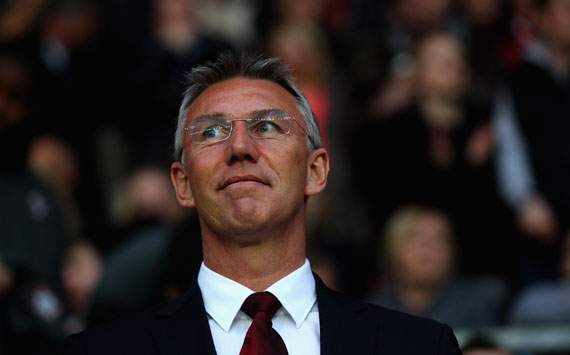 Last week I wrote that the job speculation surrounding Adkins was wholly unfair. Such speculation against a manager who has lifted the Saints to successive promotions and won 60% of his matches at the club encapsulates the lack of common sense and patience so often found amongst club chairman these days. In a match where a win was vital, Adkins showed that he had the courage to make big decisions by dropping his out-of-form goalkeeper Kelvin Davis to hand 20 year old Argentine Paulo Gazzaniga his first EPL start. In truth the victory had little to do with the choice of keeper and more to do with careless defending from Aston Villa, but it's a win that was vital for Adkins and Southampton.
West Bromwich Albion
Not many may be talking about them but Albion now deservedly sit in fourth place with ten points from a potentially awkward opening five matches, making idiots who predicted they would get relegated (such as me) look utterly foolish. A key to their notable form over the last two seasons is a new found defensive solidarity with the Baggies having now kept eight clean sheets in their last ten EPL games at the Hawthorns.

Per Mertesacker (Arsenal)
Last year the joke was that cruise liners can turn quicker than Per Mertesacker after he struggled to adapt to the rapid pace of the EPL. This season the German has looked much more comfortable following a year to acclimatise and on Sunday he manfully stuck to the task of trying to keep up with the skilful trickery of Sergio Aguero and recorded seven interceptions in the match. Such positive form is even more welcome given the ongoing injury issues facing Thomas Vermaelen.

Ricky Lambert (Southampton)
Has taken to the EPL like a duck to water with four goals already this season. His first goal on Saturday demonstrated his excellent speed of movement and close control by trapping the ball and reacting faster than the four static Aston Villa defenders around him. Two goals on the day, with an assist thrown in for good measure, if he and new signing Gaston Ramirez can gel effectively than Southampton may yet surprise many with their final league position this year.

Steven Fletcher (Sunderland)
A goal with each one of his first four shorts on target for Sunderland in the EPL, it's taken Sunderland a while to find a replacement for Darren Bent's goals, looks like they've finally found it.

Hugo Rodallega (Fulham)
Not only for the bullet header in which he brushed former teammate Antolin Alcaraz out of the way like he wasn't even there, but for his comments afterwards. "I retain too much respect for everyone at Wigan. That's why I did not make a fuss after the goal...I won't forget my four years at Wigan and I was touched by the reception I was given, not only by their supporters but also by manager Roberto Martinez and my former colleagues before the game." If only there were more attitudes like this amongst players in the greed filled echelons of the EPL.


Kevin Nolan (West Ham United)
An outstanding finish from a player who expertly manages to get himself into dangerous attacking areas every game. His third goal of the season, West Ham will need his goals without Andy Carroll and with Carlton Cole (five goals in his last 40 EPL appearances) leading the line.


Victor Anichebe (Everton)
The first time he has scored in consecutive EPL appearances and his first goal when starting in 16 matches.


Bobby Zamora (Queens Park Rangers)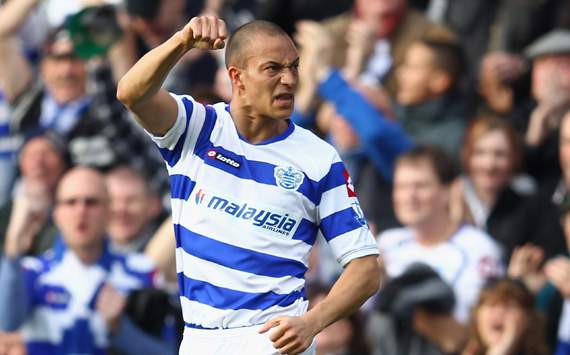 Followed up on his impressive performance last time out against Chelsea with another decent game against Tottenham where he again played as the lone forward and expertly brought his teammates into play as well as hitting his third goal of the season. The worrying thing for QPR is that Zamora has now scored all three of their Premier League goals so far this season, unless others can step up and chip in with some goals, and unless the Hoops can improve their dreadful recent away form (three points from the last 45 available - W0 D3 L12) then it will be another long season for the club and Tony Fernandes.
Juan Mata (Chelsea)
He could be in that list for that touch alone, but it was a timely reminder that despite the media coverage dedicated to Oscar and Eden Hazard in the early part of the season, that the Spaniard still has a vital role within the team.
Flops
Joleon Lescott (Manchester City)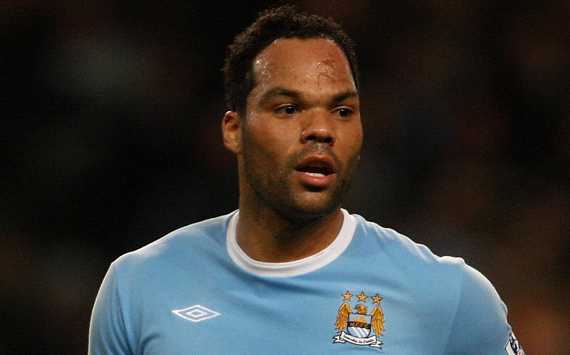 Methinks he has picked a bad time to start subtly dropping hints about a new contract after an up and down performance on Sunday. The fault for Laurent Koscielny's equalising goal was all his after he failed to head the ball clear, and he was fortunate that Lukas Podolski didn't capitalise on his first half error after he was carelessly disposed of the ball on the touchline by Carl Jenkinson. Roberto Mancini has already demonstrated this season that he is unsure of Lescott in the big games, as proven by 19 year old Matija Nastasic being favoured over him for last week's Champions League trip to the Bernabeu. This performance will have done little to alter Mancini's thinking.
Nani (Manchester United)
Watching my Nani-disliking friend have fits of anger every time the Portuguese winger lost the ball on Sunday was almost as entertaining as watching the game itself. Official stats tell us that Nani lost the ball seven times in his highly unimpressive 45 minute performance, a figure I would have thought to be higher based on the poor performance I witnessed with my own two eyes. Surely the versatility of both Wayne Rooney and Danny Welbeck would be a better option to fill United's left-wing following this display.
Jonjo Shelvey (Liverpool)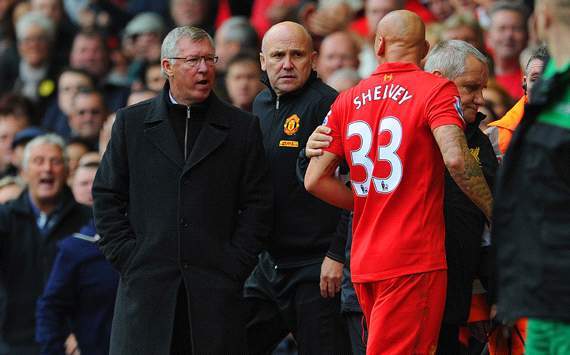 The debate of the weekend has been whether Shelvey deserved to be dismissed for his tackle on Johnny Evans. Serious Foul Play is described as 'Tackling in a careless or reckless manner, or in a manner using excessive force', by that definition it is hard to defend Shelvey's tackle as not being careless and reckless. By committing such a foolish tackle Shelvey let his team down on the biggest of occasions and handed the initiative to a Manchester United team who up to that point looked as if they would be lucky to escape out of Anfield with a point.
The Swansea City Defence
All three goals conceded by the Swans were a master class on bad defending. For the first goal Ashley Williams was culpable as he inexplicably allowed the physical Marouane Fellani to bring the ball down inside the area. For the second goal the inexperienced Ben Davies was caught ball watching as Fellani expertly threaded a pass in behind him allowing Steven Pienaar to get his third assist of the season with an inch perfect cross to Kevin Mirallas. The third and final goal was again all too easy, as the Swansea defence allowed Fellani a free run in the area where he casually disposed of Leighton Baines's cross. Swansea has received many plaudits for their attacking acumen, but unless they can tighten up at the back, then it could all be in vain come May.
Scott Sinclair (Manchester City)
Not the greatest of 45 minutes for a player who needs to impress considering the vast competition he has for a place within the team. Of the six midfield and forward players that manager Roberto Mancini typically lines up with, two of them are usually defensive minded players and four are attacking players. With that being said Sinclair will have Samir Nasri, James Milner, Edin Džeko, Sergio Agüero, David Silva, Carlos Tévez, Mario Balotelli and Yaya Touré for competition most weeks; therefore a 45 minutes in which he failed to provide any kind of attacking threat may well have increased his likely bench time this year.

Sunderland
Without a win in their last twelve league matches, Martin O'Neill's longest run without a victory as manager in the EPL. It may be time to worry if Wigan aren't dispatched at home this coming weekend.
Arsenals Zonal Marking
It may seem trivial highlighting Arsenal's failure to stop Joleon Lescott's headed goal, when it's the first goal Arsenal have conceded from a set piece this season. However you have to question the wisdom in adopting a system that allows the 6'2" Joleon Lescott, 6'3" Yaya Toure, 6"4" Vincent Kompany and the 6'3" Edin Džeko a free run in the area giving them added momentum over stationary defenders. Last season prior to a derby at Tottenham Hotspur the Gunners switched from a zonal to a man-marking system, one wonders whether that would have been a good move versus the giants of Manchester City.
Reading
Rock bottom with only one point, and perhaps more worryingly, without a truly convincing performance so far this season.