English Premier League (EPL) football was back this past weekend following the international break. This week we saw a vital win for Spurs and AVB, things getting worse for the Saints, a belter of a game between Everton and Newcastle and a couple of very impressive home debuts. Without further ado lets look at the Tops and Flops of the EPL and see who stood out in Week 4.


Tops
Jermain Defoe (Tottenham Hotspur)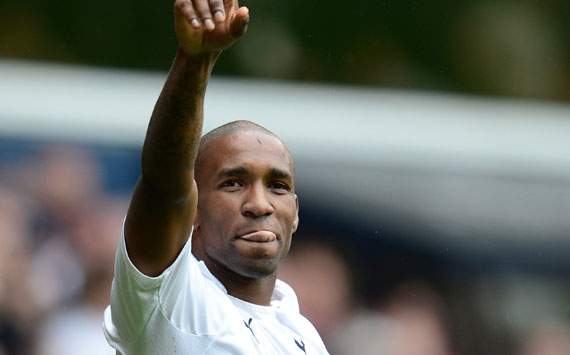 In my ten players with something to prove piece before the start of the season I wrote "A 5'5" striker such as Defoe is ill suited to leading the line alone in the frenetic, physical hurly burly of the Premier League, meaning that he has had less and less of an influence during the past two years." With new manger Andre Villas Boas adopting a 4-5-1 formation, conventional wisdom suggested that the diminutive finisher would again find himself out of the team in favour of the more physical Emmanual Adebayor, however Defoe's renewed vitality at the start of the season has ensured that he has remained a fixture in AVB's new look team. Defoe will never be a striker who will win flick-on's and consistently hold up the ball and bring teammates into play, that's not his game. What he does do is regularly find pockets space within the opposition's penalty area and he frequently has the fleetness of foot to get shots away. Defoe was heavily involved in many of Spurs attacks on Sunday registering nine shots throughout the game, with his two goals bringing his early season total to five goals for club and country. If AVB wants to win over sections of a sceptical fan base and media who have questioned whether he is an upgrade over the previous boss, Harry Redknapp, then he needs talented players such as Defoe and Aaron Lennon to produce the excellence they are capable of on a consistent basis, Sunday was a good start.
Santi Cazorla & Lukas Podolski (Arsenal)
The gloom which engulfed the club following their annual exodus of star players has well and truly been eliminated by an unbeaten start to the season, and by two players that have so far lived up to their high billing. Cazorla was not on the scoresheet on Saturday but his incisive passing and build up play was once again a joy to watch, he has now created 18 scoring chances for his team-mates, more than any other player in the EPL. Podolski demonstrated his ability to maintain possession, and his technical class through his long range free kick, however he also exhibited his work rate and his persistence during the build up for the first goal as he shook off three Southampton players after he had seemingly lost the ball. If only the prognosis was as good for Olivier Giroud.
Danny Welbeck (Manchester United)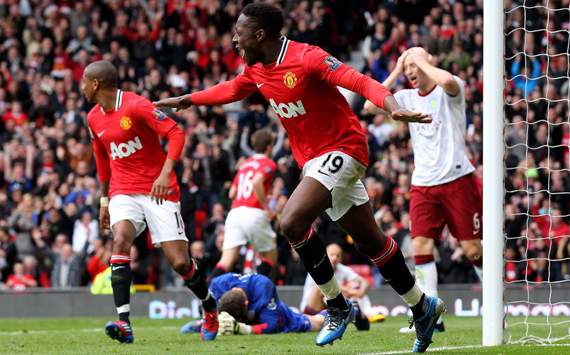 The unsavoury dive for a penalty aside, Welbeck had a fine game to remind those within Old Trafford that he still has a major part to play despite seemingly being behind £50 million of talent in the form of Wayne Rooney and Robin van Persie. On Saturday the most impressive element of his play was how he harried his opponents and constantly won the ball back for his team (5/5 successful tackles and one interception). In the 51st minute he sensibly recycled play after receiving the ball in the penalty area, allowing Michael Carrick to start another attack which led to the first goal. For the second goal his desire to close down the opposition led to him nicking the ball off a lackadaisical Ivan Ramis, which in turn allowed Alexander Buttner to cross for Javier Hernandez. For the fourth and final goal he again won the ball in his own half, this time from James McArthur, before bursting to the edge of the Wigan box where Nick Powell profited.
Raheem Sterling (Liverpool)
You already wonder what Liverpool would do without him after another capable performance capped off with an assist. The worrying answer to that question, they may have to start Stewart Downing!
Alexander Buttner (Manchester United)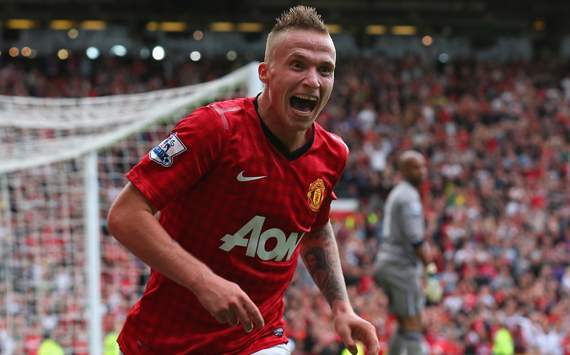 Let me preface with this, those salivating over Buttner's debut performance and insisting that he should now be United's first choice full-back are jumping the gun slightly. A comfortable 4-0 win at home to Wigan does not compare to over 200 appearances in a variety of competitions as Patrice Evra has. Tougher challenges than a home tie against Wigan, where the opposition seemingly waved him on with white flags as he attacked their goal, will surely come; but it was a splendid debut for a player. Evra's form has markedly suffered over the past few seasons, perhaps due to a lack of competition, there can be no argument that now he has some serious competition!
Leighton Baines (Everton)
The scorer of ten Premier League goals since August 2010, more than any other defender during that time. It was his eagerness to attack at every opportunity during the opening 45 minutes of the match that meant that Sylvain Marveaux was unceremoniously hauled off during the interval.
Paul Scholes (Manchester United)
A goal was a fitting way to celebrate his 700th appearance, and matched the symmetry of his career as he also scored on his debut, 100th, 300th, 400th and 500th appearance for the club. Scholes put in a typical classy performance, always seeking the ball (41 passes made), rarely giving it away (91% pass completion) and providing more than one of his trademark raking cross field passes. Fellow Manchester United midfielder Darren Fletcher summed it up when he said "We won't ever see another one like Paul Scholes", he's correct, so let's enjoy his play while we still can.
Dimitar Berbatov (Fulham)
A dream debut for the Bulgarian who showed no ill effects from his almost two year long secondment with the Manchester United substitute bench. Sumptuous control, care in possession, intuitive alertness around the penalty area, clinical finishing.....welcome back Dimitar.
Demba Ba (Newcastle United)
"Not happy" to be left on the bench, he made his riposte in the perfect manner with two expert finishes. If only he and Papiss Cisse were able to score in the same game, then the rest of the league would really have a problem.
Stoke City
Hey, you may not like their style of play, but you have to admire their resolve and results when the 'big teams' of the EPL travel to the Britannia Stadium. Stoke have lost only one of their last 12 home games against the teams who finished in last season's top six.
Flops
Kelvin Davis (Southampton)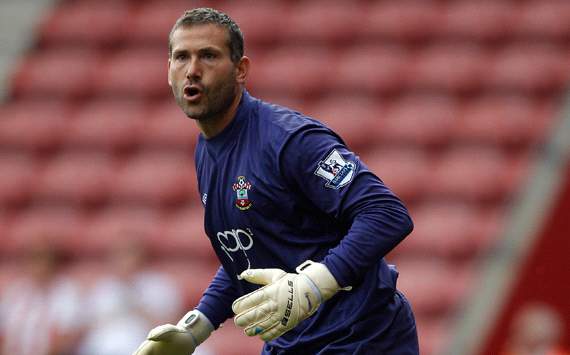 The 6-1 drubbing at the Emirates now means that in their first four EPL matches, the Saints have conceded 14 goals. Sure they can count themselves unfortunate that three of their first four matches were against the two Manchester Clubs and Arsenal, but that withstanding, their defensive fragility is still a worry. Also a worry is the form of Kelvin Davis who should have done better for both of Arsenal's first two goals. For Jos Hooiveld's own goal it was Davis who allowed Kieron Gibbs' cross-shot to trickle underneath his body, not the first time he has been beaten at his near post this season (the other was against Carlos Tevez in Gameweek 1). And while many have been waxing lyrical about Lukas Podolski's free-kick for the second goal, the fact is that the ball was not placed in the far corner out of the reach of the goalkeeper, it was still fairly central, meaning that Davis should not have been so easily beaten. There is no doubt that Davis is now a better keeper than during his last ill fated spell in the EPL with Sunderland, and he is certainly better than his early season form indicates - his last three seasons at Southampton have proven so. But he will need to recapture his form and put together some impressive performances if the Saints are going to climb the table and dismiss the wholly unfair job speculation regarding their manager Nigel Adkins.
Ashley Williams (Swansea City)
Two poor back-passes in the space of two games that have both led to goals, in between a 6-1 defeat for his country, not the best few weeks for Mr. Williams.
Peter Odemwingie (West Bromwich Albion)
An act of incredible petulance and stupidity. With the emergence of the on loan Romelu Lukaku, and the proficiency with which West Bromwich Albion played with five midfielders and only one striker in their recent victory over Everton, Odemwingie may find himself relegated to the bench for weeks to come once his suspension is up.
Stoke City's Defending from Set Pieces
I include this in the flops only as it's so surprising. Twice at Manchester City set-pieces Javi Garcia was as free as Emile Heskey's phone on transfer deadline day. It would have cost them a point if not for an excellent save from Asmir Begovic.
Billy Jones (West Bromwich Albion)
His penalty committing tackle on Alexander Kacaniklic was so late that it was in another time zone. It made regular Albion right-back Steven Reid look like Dani Alves by comparison.
Ali Al Habsi (Wigan Athletic)
Saving penalties against Manchster United doesn't keep you off this list (see Davis, K above), the fact is that he was at fault for two of the four United goals, first spilling Nani's cross allowing Scholes to tap in, and then allowing Buttner's near post effort to go past him. Al-Habsi is one of the most underrated keepers in the top flight, but Saturday was a poor showing by his high standards.
Mike Jones & Mark Clattenburg (and Assistant Referees)
A blatant goal disallowed for Victor Anichebe and an NBA level handball missed in the build-up to Peter Crouch's goal. Refereeing is not an easy job, but these were two extremely basic errors.