Kelantan are making strides in local football and are looking at continental glory next. Here, Prem Kumar analyses the main contributing factors to Kelantan's rise to prominence
Early last month, Kelantan were crowned the Malaysian Super League (MSL) champions for the second year running with two games to spare when they romped to a 6-0 win over Perak in Kota Bharu. In doing so, they became only the third team in the brief history of MSL to win the league in consecutive seasons.
Now, as we look ahead to 'The Red Warriors' campaign in the Malaysia Cup, where they will attempt to win the trophy for only the second time since their inception 66 years ago, let us cast an eye back at the main reasons for their success.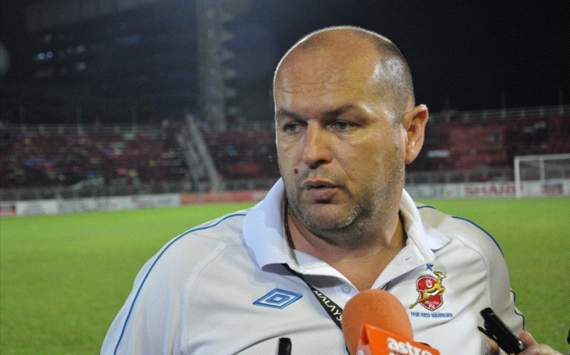 Bojan Hodak, for some time now, has had to deal with something former FC Barcelona coach, Pep Guardiola was at times subjected to when he was at the Nou Camp. It is the general public misconception that the coach inherited a team so strong that he just had to name eleven players every match day to get results. In truth, Kelantan are a much improved outfit now under Hodak. They have become more of a passing team and their movement off the ball has improved by leaps and bounds since he took over. It is not exaggerating to suggest that watching Kelantan play at times is akin to watching European clubs play. And the credit for that definitely has to go the Croatian.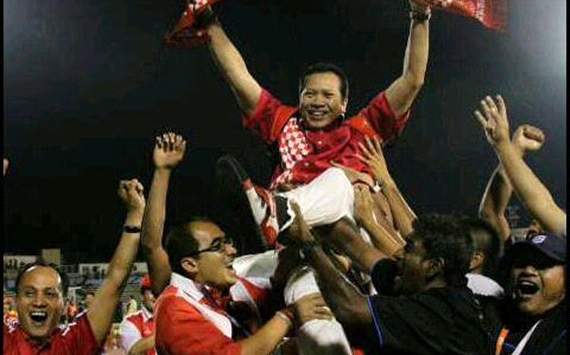 In 2004, Kelantan were relegated to the third tier of Malaysian football and in a massive organizational shake-up, Tan Sri Annuar Musa took over the leadership of the football association in 2007. Since then, he has overseen the signing of quality players from other states like Norshahrul Idlan Talaha, S.Subramaniam and Indra Putra Mahayuddin to name a few, secured sponsorships for the team and invested heavily in good foreign players. Besides, he also ensured the welfare of players was looked after and that Kelantan always had the best coach possible to train the team. We hardly hear any whispers about player disenchantment coming out of the Sultan Muhammad IV Stadium and in the last three years, they have won five trophies. For other teams, Kelantan have become the best example of how a professional sports team should be run. To pay them the ultimate compliment, if all the teams in Malaysian footballing league system operate like Kelantan do, I reckon in terms of quality, the league would become the best in the region.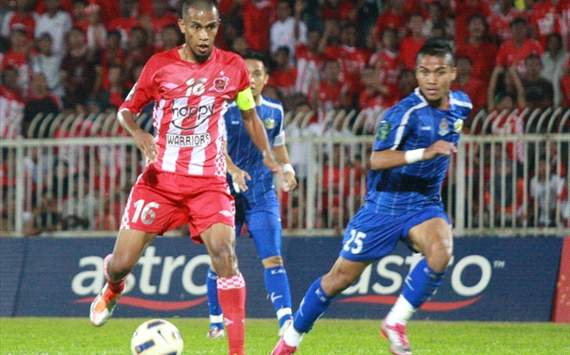 Just quite how Kelantan skipper Badri Radzi has zero caps for his country is anyone's guess. Possibly the most under-rated footballer in Malaysia, the 30-year-old affectionately known to fans as "Piya" is a model professional whose humility off the pitch should be an example to all aspiring young Malaysian footballers. On it, he is arguably one of the most complete midfielders in the country. Badri's strengths are his range of passing and boy could he play a pinpoint pass. Never one to shirk defensive responsibilities, Badri puts in a proper shift off the ball as well. Most valuable however, is his ability to inspire team-mates. He leads by example and 'The Red Warriors' have really benefitted a great deal from his sheer presence, especially in the last few years. In a recent friendly match against English top division side Queens Park Rangers, Badri was the only player who did not look daunted by the more illustrious opponents and was deservedly named Kelantan's man-of-the-match by QPR owner Tan Sri Tony Fernandes.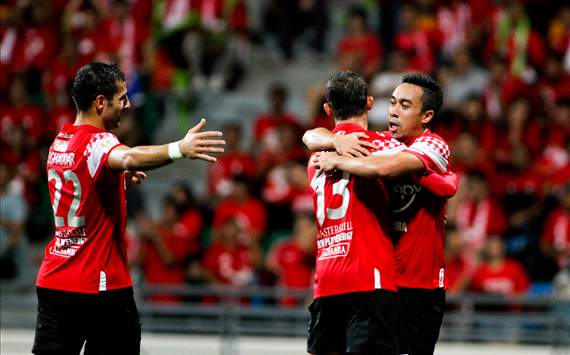 In this season's Malaysian Super League (MSL), Kelantan only lost two out of the 26 games played; won 69 percent of their matches, which is incredible by anyone's standards (to put it into context, Manchester United's 1999 treble winning side won 58 percent of their league matches); scored a whopping 53 goals and let in only 18 goals. Need I say more?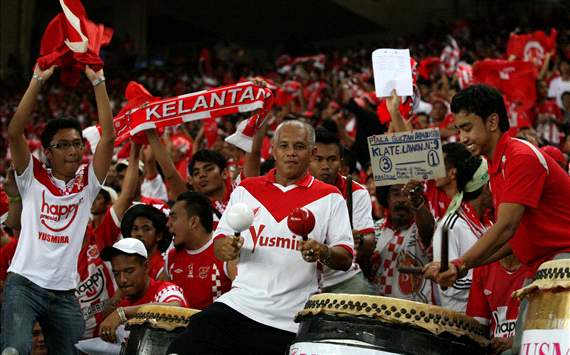 As acknowledged by many, the most important part of Kelantanese football. Arguably the most passionate, vocal and colourful set of supporters on these shores, definitely the most loyal. Their impact on the team should never be understated. They follow the fortunes of their team closely and spend hard-earned money to turn up in droves to back the team. They are also probably the only group that is even at away matches, which must be admitted is a rarity in Malaysian football. Commonly known as the '12th Red Warrior', their ever present support has never been in short supply for Kelantan at home and away matches.