COMMENT
By Omar Al Raisi
In the four seasons since the Pro-League was established, about 50 managers have been hired and fired by UAE clubs.
In those four years only nine men have coached a club through one complete season.
The last couple of campaigns have seen 15 coaches lose their jobs, with Diego Maradona the latest high-profile casualty. In comparison, England's Premier League has witnessed six to seven in-season changes among 20 clubs. Neighbours Qatar have employed about 19 coaches among their 12 clubs during the current edition of the Qatari Stars League.
"In this region, we don't have the patience and want quick results," said Ahmed Khalifa Hammad, the chief executive of Al Ahli. "We can't wait for the victories, and any plans last only a short while."
UAE clubs need to give the managers a chance because change does not happen very quickly





- Abdullah Misfir, former UAE national team coach



Abdullah Misfir, the former national team coach, insists chairmen of Pro-League clubs need to learn to be patient.
"Our people are not patient," Misfir said. "They need to give the managers a chance because change does not happen very quickly.
"I am a coach, and I could not give all of my experience to my players in the space of just two or three months. You need time to transfer your ideas to the players, but our people are not ready to wait."
Al Ahli and Al Nasr have employed eight coaches each since the autumn of 2008; Al Dhafra, Al Wahda and Al Wasl each have employed six. Curiously, Al Ahli and Al Wahda each won league championships during that period, in seasons when the same coach remained from beginning to end.
"Football here is handled on an emotional level, to a large degree," said Carlo Nohra, CEO of Al Ain.
"Certainly, it's the owner's privilege to run these clubs as they see fit, but I am not convinced that kind of change will bring about the change they desire."
In defence of the UAE Pro-League clubs, managers across the world, save for the likes of Sir Alex Ferguson and Arsene Wenger, are frequently exchanged. Clubs that spend money need to win silverware, and the perfect example is Chelsea and their notoriously fickle owner Roman Abramovich.
But constant change hampers the career growth of Emirati players as well as coaches. It's crucial that coaches are able to work with younger players for more than one season to foster their development. This would make UAE football stronger and could help to support local talents more and more in the future; in the next 10 or 15 years very well-educated local players could become very good local coaches. But this cannot happen when the coaching philosophy of a given club is replaced every three or four months.
Change is on the horizon, however, with Mahdi Ali a perfect example. The former Pro-League player took charge of youth teams like Under-16, Under-19, and Under-21 national teams before taking the Under-23 squad to the Olympics for the first time in the history of UAE.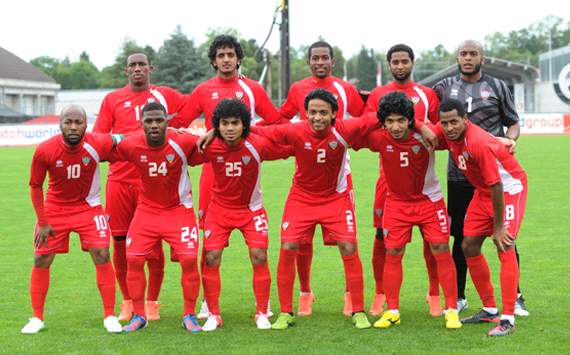 Time is of the essence
| UAE football - such as the U-23 side - could flourish
The quality of football they played at London 2012 was incredible, as the UAE went head-to-head with powerful squads such as Great Britain, Uruguay and Senegal.
Ali's appointment as coach of the senior national team is welcome news. After coaching the country's 'golden generation' throughout their footballing careers, he more than anyone else can turn them into the backbone of the national team.
But for the greater good of the country's game, consistency is needed at club level. Success will not come overnight, or by changing managers whenever a team loses a game. There can be no instant gratification; managers are not wizards, and they need time to transmit their ideas and philosophy to the players and on the field.
If UAE football wants to follow the path envisioned by their chiefs and gain international credibility, club bosses must also play their part. Until then, they may never find their way around the maze of professional football which they desperately want to be a part of.
After all, not everyone can necessarily master the art of patience.