One of the longest transfer sagas this summer looks set to end with RVP moving to United. Falah Abdullah sees this transfer as a shrewd piece of business by Sir Alex Ferguson
Sir Alex Ferguson has agreed to pay £24million plus a lavish salary for Arsenal's 29 year-old double footballer of the year which is an exception to his self-imposed rule on spending big money on young players rather than ageing ones. Cynics might see this as a desperate move from the United supremo, but the signing could just be another impressive feather in the wily manager's cap.
EASE THE BURDEN PLACED ON WAYNE ROONEY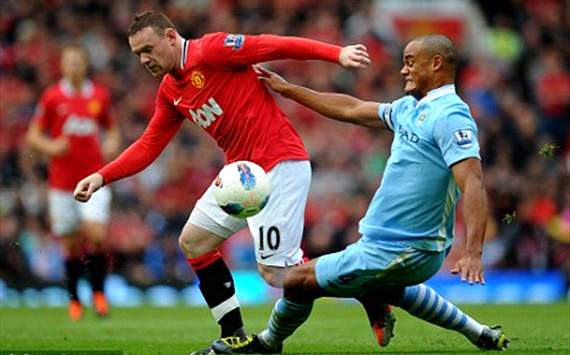 Last season's failure at sealing the title was down to goal difference only, highlighting that United's frontline was lightweight in comparison to Manchester City's formidable front line of Sergio Aguero, Carlos Tevez, Edin Dzeko and Mario Balotelli. Over the years we have witnessed Rooney successfully take the mantle as the creator and chief goal-getter at United, but what happens when Rooney goes through one of his infamous goal droughts?
This is the main logic behind the signing of the flying Dutchman. Wayne Rooney can finally roam in a free role behind Van Persie and does not have to worry about finding the net each time he plays. Fundamentally, these two strikers will work well as their abilities complement each other greatly.
SILENCE THE "NOISY NEIGHBOURS"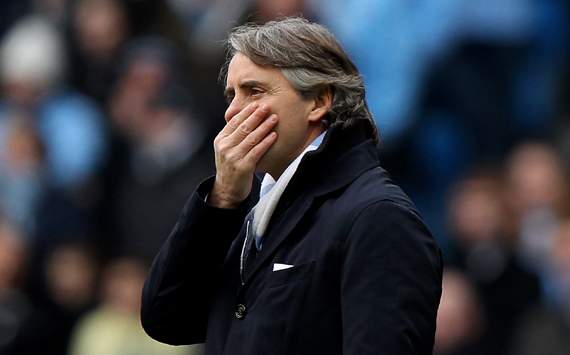 Not only have the Citizens missed out on acquiring the Premier League's apex finisher themselves, they are now forced to watch him don the dreaded famous red shirt of United and form a strike partnership that may rival, if not better, that of Aguero and Tevez.
Roberto Mancini's displeasure at the club's lackluster efforts in signing Van Persie was well documented this summer and one can only imagine his frustration to see that Old Trafford was preferred by the Dutchman rather than the Etihad.
PSYCHOLOGICAL BLOW TO THE GUNNERS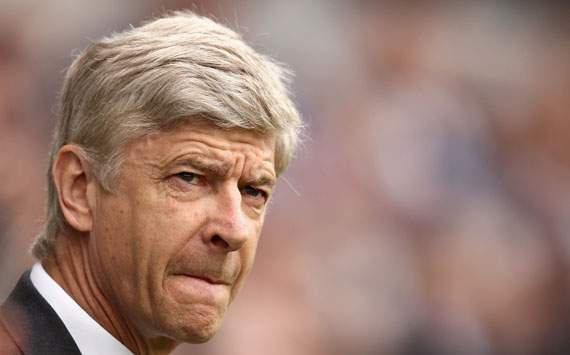 It's hard not to see Arsenal emerging as a winner from this transfer as they've got a significant amount of money on an injury prone 29 year-old who wants to leave the club. However, it must be noted here that this transfer is yet another in the long line of their talismanic players that have chosen to leave the club for pastures anew over the years.
The sales of Patrick Vieira, Ashley Cole, Thierry Henry, Mathieu Flamini, Gael Clichy, Samir Nasri and Cesc Fabregas outlined Wenger's inability to keep his best players at the club. Have Arsenal turned into a selling club? Moreover, for a club sorely deprived of a real leader since the days of Vieira and Henry, losing their captain and talisman right before the season kicks-off is a huge blow for the Gunners faithful and of course, for the younger players at the club.
ROONEY - KAGAWA - RVP COMBO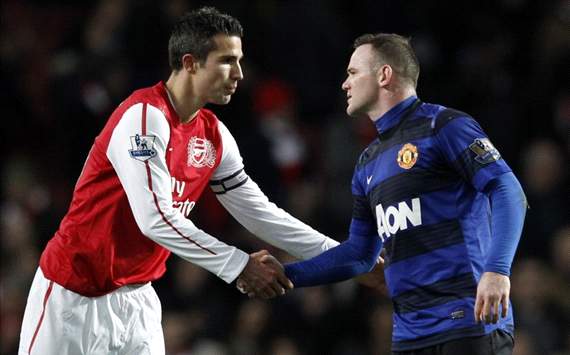 We have seen glimpses of Shinji Kagawa's brilliance combining with Wayne Rooney during the pre-season, now add Van Persie to that equation! This combination alone would surely whet the appetite of football neutrals with Rooney dropping deep to create the chances with Kagawa linking up the play and Van Persie finishing the chances off. This would likely see Fergie revert back to using the 4-3-2-1 system which was a hallmark of United's European dominance between 2007 and 2009 using Rooney, Ronaldo and yes, that man Tevez.
Lest we forget, Kagawa excelled as part of an attacking trio at Dortmund last season alongside Mario Gotze and Polish hitman, Robert Lewandowski. He won over the German hearts with sumptuous link-up play and Inzaghi-esque positioning when it comes to scoring goals. We can only let our imaginations run wild with the thought of two of the Premier League's top goal scorers being ably supported by Kagawa, for now.
THE GLAZERS PUT THEIR MONEY WHERE THEIR MOUTHS IS

Fans of Manchester United can breathe a sigh of relief as the club have finally sealed a marquee signing that they have craved for the last seven years during the Glazers' reign of their beloved football club. Over the years, promises to bring world class players to Old Trafford were overshadowed by failures to lure the likes of Wesley Sneijder, Arjen Robben, Rafael Van Der Vaart and most recently Brazilian wonderkid, Lucas Moura which only underlines the club's waning powers in today's inflated transfer market.
The signing of Van Persie is a great statement of intent by the Glazers after recent revelations that they have pocketed a cool £75 million as Manchester United shares were floated in the New York Stock Exchange. This does not mean that the multi million pounds debt injected into the club will be forgotten by United fans, but it is a good start to make amends with the disgruntled section of the Stretford End.