With the beginning of the Premier League only days away, there are several players who will be desperate to get under way so that they can prove their doubters wrong this season, Mark Dawson counts down his top ten.
10. Andrew Johnson (Queens Park Rangers)
Father time seems to have caught up with Mr Johnson, five years ago he was whippet fast and could expertly draw lumbering defenders into committing clumsy challenges in the penalty area. However his story is one of injury and the resulting diminishing returns. The lack of that explosive pace which once made him so dangerous has meant that he has scored only six league goals in his last three seasons. New Queens Park Rangers manager Mark Hughes has showed faith in bringing him to the club despite the plethora of strikers at his disposal, Johnson will want to prove that at 31 years old, he still has some miles on the clock.
9. Michael Turner (Norwich City)
Three years ago after an impressive debut season in the top flight with Hull City, Turner was a player many were talking about as the rangy defender linked with the likes of Liverpool and Manchester City. This summer barely an eyelid was fluttered after he signed for Norwich City from Sunderland after three injury ravaged years at the Stadium of Light. The thing Turner will have to prove is his fitness, not his ability, but if fit there is no doubt that he will bring strength to a porous Norwich defence which conceded a whopping 66 goals last season.
8. Pavel Pogrebnyak (Reading)
Back in March Pogrebnyak was the name on everyone's lips, although many were unable to pronounce it, after he introduced himself to English football with five goals in his first three games. Not all were impressed however, including Russian correspondent Igor Monichev who told Talksport "My opinion is that Pogrebnyak has never before scored five goals in three games and he never will do it again. Wait until Pogrebnyak plays against a tighter defence and watch his scoring talents fade away." Monichev was unnervingly correct in his assertion, Pogrebnyak went on to score only once more in his next eight games! The Pog, who was tellingly behind the woeful Aleksandr Kerzhakov for Russia at Euro 2012, will want to prove that he is not a flash in the pan like such EPL luminaries as Hamilton Ricard, Marian Pahars and Jonatan Johansson!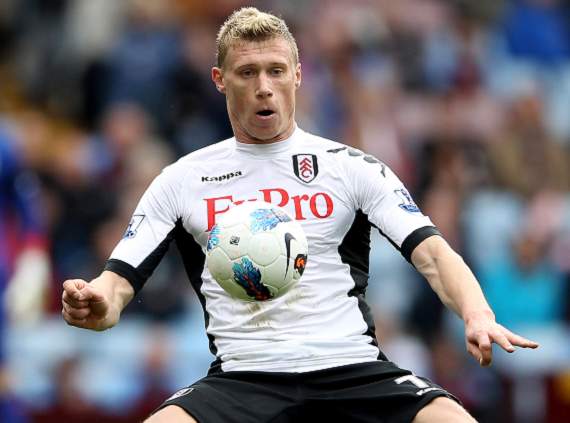 Just call him Pavel | Not everyone is a fan of Pogrebnyak.
7. Jermaine Pennant (Stoke City)
Let's see, what did Jermaine Pennant achieve last season? Well off the pitch, quite a lot including drink driving, driving his car whilst disqualified, smashing his 93,000 BMW into another car, being arrested on accusation of assault and being given an eight-week prison term suspended for a year. What did he achieve on the pitch? Very little, as he started less than half of Stoke's league matches as they finished in 14th place, their lowest finish since returning to the Premier League. It will be interesting to see whether Tony Pulis feels that Pennant's baggage outweighs his promise as when fit the winger plays a vital role in providing the service for Stoke's physical frontline. With new signing Michael Kightly breathing down his neck Pennant will have to improve his output both on and off the pitch.
6. Séamus Coleman (Everton)
Second season syndrome usually refers to a club who perform above expectations in their first Premier League season, before crashing back to reality in their second season in the top flight (please see: Hull City 2009/10, Birmingham City 2010/11). But last season we also saw that it can apply to a player, step forward Séamus Coleman. In 2010/11 he registered 31 appearances and scored six goals, enough to make him Everton's Young Player of the Season. Last year he only managed 16 appearances and no goals. When Tony Hibbert gets four more assists than you then you know you've had a bad year.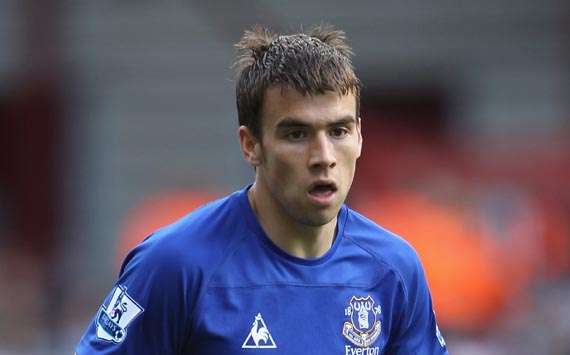 Wings clipped | Can Coleman recapture his goalscoring touch?
5. Charles N'Zogbia (Aston Villa)
I remember being at Villa Park in May 2011, watching Charles N'Zogbia cut through the Aston Villa defence like a hot knife through butter before firing Wigan into the lead. It's fair to say that Villa fans didn't see that version of him last season, what they did see plenty of was N'Zogbia frequently cutting onto his left foot before disappointingly a) screwing his shot wide or b) having his shot blocked. Last year the Frenchman played like a man constantly caught in two minds with an over reliance on his beloved left foot which made me think if he dared use his right foot that he would spontaneously combust! Perhaps Alex 'play for a 0-0' McLeish wasn't the brilliant attacking mind to get the best from the mercurial winger, Villa fans will be hoping that Paul Lambert fares better.
4. Giovani dos Santos (Tottenham Hotspur)
Opinion amongst Tottenham fans is divided on whether Harry Redknapp deserved to be sacked as manager. The anti Redknapp brigade have pointed to his failure to utilise flair players such as Steven Pienaar, Adel Taarabt and Kevin-Prince Boateng, who all left the club during his time there. Dos Santos has amazingly remained at the club despite only featuring in fifteen league games in four years. Those who have seen him perform on the international stage for Mexico can barely believe he is the same player, and he now has an Olympic gold medal to go along with other accolades such as CONCACAF Gold Cup player of the tournament (winner) and FIFA World Cup young player of the tournament (runner-up). Giovani has a lot to prove this year, either to prove ex-boss Redknapp wrong, or to prove himself to Europe's elite clubs in the final year of his contract.
Forgotten Man | Spurs fans, this is what he looks like.


3. Jermaine Defoe (Tottenham Hotspur)
There's no doubt that when Tottenham paid £8 million for Rafael van der Vaart that it was a superb bargain, but it can be argued that as a result, Jermaine Defoe has never been the same since. Van der Vaarts allergy to defending has meant that Spurs have to accommodate him in a five-man midfield, leaving room for only one striker. A 5'5" striker such as Defoe is ill suited to leading the line alone in the frenetic, physical hurly burly of the Premier League, meaning that he has had less and less of an influence during the past two years. If Defoe has one thing on his side it's that Harry Redknapp's carelessness in the transfer market means that he is now the only senior striker at Spurs, but even this may not be enough to secure his Tottenham future if he fails to produce this year.
2. Fernando Torres (Chelsea)
What a difference a late goal against an already beaten 10 man Italian team makes hey? That, combined with two goals against Ireland (the joint worst finalists in the history of the European Championships let's not forget), made Fernando Torres the Golden Boot winner at Euro 2012. That seemed to be enough to make people forget that Torres has suffered a horribly inconsistent two years for Chelsea where he has often played second fiddle to the now departed Didier Drogba, and has struggled to adapt to the Blues style of play. The intimidating shadow of the Ivorian has now departed Stamford Bridge, and with Juan Mata, Oscar and Eden Hazard feeding him ammunition, Torres has no excuses not to perform this year. Which Fernando Torres will we see, the one who smashed a hat-trick against QPR, or the one who missed an open goal against Manchester United?
1. Stewart Downing (Liverpool)
You must have heard the joke by now, that the only assist Stewart Downing got last season was in getting Kenny Dalglish the sack. Well Stewart Downing has been the butt of many jokes after his dismal showing last year (no goals and no assists in 36 league games), and although it is hard to imagine him repeating such a remarkable, if unwanted achievement, his form will have to improve this season if he doesn't want to be condemned to the scrapheap of expensive Liverpool failures alongside El Hadji Diouf, Ryan Babel and Alberto Aquilani. Certainly Downing is a better player than last season suggested, but there are huge question marks whether a player who has an obvious lack of pace and is maddeningly inconsistent can ever truly thrive at a club such as Liverpool.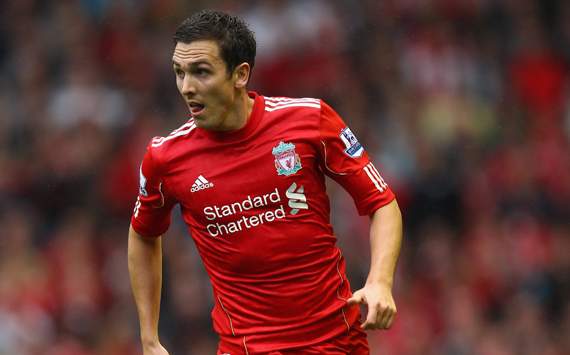 Keeping the faith | Surely things can only get better?