Pre-season musings, philosophy and the cost of urinating have all been covered by the great and the good in football's world of Twitter.
Elsewhere, Arsenal striker Benik Afobe reveals some of the unwanted extras in his hotel room during his side's pre-season tour in Malaysia, while Clint Dempsey and Jan Vertonghen also feature in Goal.com's latest edition of Word on the Tweet...
"Succumbed again. Arrived at Euston Station bursting for a wee. Paid 30p to relieve myself. It's the principle that infuriates me."
Out of a club and now out of pocket, Michael Owen pays the price for getting caught short in London before he carried the Olympic torch in Battersea on Monday afternoon.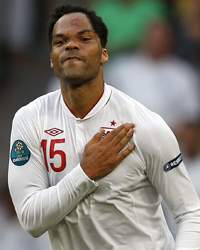 "Back to work/training today. Looking forward to kicking one of them little round things about."
Joleon Lescott injects a bit of ambiguity into his day-to-day musings.
"Song of the day: Wifey Riddim by @TinieTempah ....chilled out tinie, for the old skool people in the know + those who want to know!!"
Rio Ferdinand offers his latest musical choice, presumably he puts himself in the first category.
"Don't let failure of success deter you from the challenge. The goals you work the hardest towards hold the most value in the end."
Fulham forward Clint Dempsey remains philosophical amid interest from Liverpool.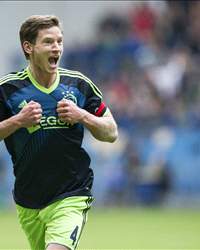 "My number for the '12-'13 season will be confirmed in the 2nd week of August!"
Jan Vertonghen is already gearing up for the new campaign with Tottenham.
"Hurt my calf in training nothing serious just taking precaution !!"
Jay Bothroyd eases concerns over his latest knock.
"So as I walk into my room, I see lots of ants on my bed... What on earth is going?! Where am I meant to sleep tonight?!"
You'd think Arsenal would spend a bit more on their pre-season hotel choice given what Benik Afobe has just endured in Malaysia.