This summer will see Great Britain enter a football team in the Olympic Games for the first time since 1960. England Under-21 manager Stuart Pearce will take charge of the eighteen man squad which contains thirteen English players and five Welsh players. But can we really expect a hastily thrown together Team GB side to make an impact at the Olympic Football tournament, or will they flatter to deceive much like the English national side? Here I give my five reasons why Team GB will disappoint in the Olympic Football competition.
1 – The fitness and depth of the squad
Fitness could well be a problem facing the Team GB squad at this competition. July is traditionally the period of the year where players are rebuilding their fitness levels after a summer on the beach sipping cocktails, and I have doubts as to whether the squad will have adequate fitness levels to excel in a tournament. Another worrying factor is if the fitness of several key players can hold up under the strain of tournament football. Tom Cleverley (Manchester United) has only taken part in eight games in 2012 after an injury ravaged season, Craig Bellamy (Liverpool) has often struggled to play more than one game per week due to persistent knee problems and team captain Ryan Giggs (Manchester United) is now 38 years old. These three players will surely not be able to play three games in seven days, and if they cannot play then their replacements could well be Joe Allen (Swansea), Jack Cork (Southampton) and Marvin Sordell (Bolton), these players are promising but there is undoubtedly a massive drop off in talent.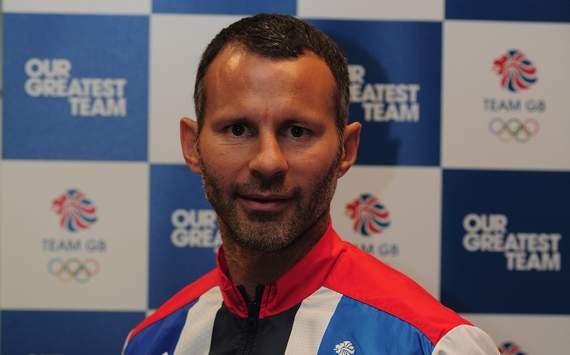 2 – Lack of goalscorers
All eyes would have been on Chelsea striker Daniel Sturridge in the hopes that he could build on a promising first half of last season and fire the goals to lead Team GB to glory. However now there is a real danger that he may not even be able to play in the competition after being diagnosed with viral meningitis. Even if Sturridge does manage to play in the tournament there is a very real chance that he will he still be suffering from the after effects of an illness which can take months to recover from. If Sturridge is missing then the burden to lead the line and provide a goal threat may fall upon Marvin Sordell and likely replacement player Jordan Rhodes (Huddersfield Town). Both players have decent scoring records over the last few seasons in the English Championship and English League One respectively, but replicating this on an international stage will be a big ask.
3 – The strength of their group
Drawing Uruguay, Senegal and the UAE was originally seen as a good draw for Team GB, giving them a great chance to progress to the quarter-finals, however each team may well pose a strong challenge. Uruguay will be favourites for the group with a capable team headlined by the potent attacking trio of Liverpool's Luis Suarez, Napoli's Edinson Cavani and Bologna playmaker Gastón Ramírez.
Senegal have made headlines by leaving out Newcastle strike pair Papiss Cisse and Demba Ba, however they still have a powerful side with a strong core containing: future national team number one Ousmane Mane (Diambars), imposing 6' 6" centre-back Abdoulaye Ba (FC Porto), physical and combative defensive midfielder Serigne Kara Mbodj (Tromso), all action attacking midfielder and captain Stephane Badji (Sogndal) and the rangy and powerful forward Ibrahima Balde (Osasuna).
The UAE are another team not to be taken lightly, they are a team which tries to keep the ball for long passages of play and they emerged through qualifying ahead of higher ranked teams: North Korea, Uzbekistan, Iraq and Australia. The UAE have a settled team which includes veteran playmaker Ismail Matar (Al Wahda), highly rated forward Ahmed Khalil (Al Ahli), captain and centre half Hamdan Al Kamali (Al Wahda) and diminutive midfielders Omar Abdulrahman (Al Ain) and Amer Abdulrahman (Baniyas). All but one of Team GB's outfield players are Premier League players, so they will feel that they have a chance of overcoming any team, however it is this overconfidence which may cause them to underestimate their group opponents.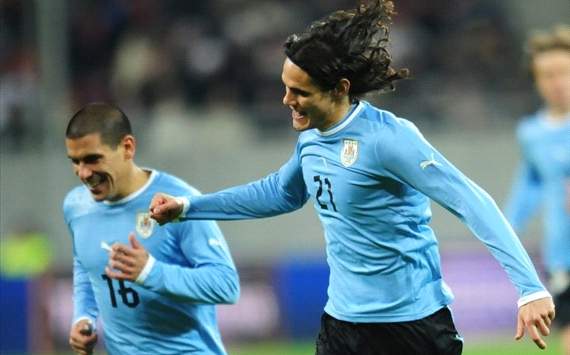 4 – Lack of time playing together
Team GB's biggest disadvantage may well be their lack of playing time as a team. Due to their role as Games' hosts, Team GB qualified automatically for the football competition, compare that to the three other nations in their group: Uruguay played in nine matches to qualify, the UAE played in ten matches and Senegal played in eleven matches. It takes time for any team to gel together and learn each other's strengths and weaknesses; however the eighteen men selected by Pearce to play in this event will have had only three weeks training together, and two friendlies before their first match against Senegal on the 26th July.
5 – The manager
There are questions as to whether Stuart Pearce is the right man to lead Team GB. England manager Roy Hodgson seemingly was none too impressed with Pearce's credentials as one of his first moves was to remove him from his backroom staff of the senior national team. The future is unclear for Pearce after a disappointing 2011 European Under-21 Football Championship campaign which highlighted his tactical failings with England crashing out of the event after failing to win a game. Pearce will point to the fact that he has guided the England Under-21 team to a semi-final and a final of two European U21 Championships and argue that he is indeed a manager capable of delivering success and playing attractive football. However his critics can point out that his unimpressive record at Manchester City where his team registered 15th and 14th place finishes and failed to score in his last eight home matches, a club record. Perhaps Pearce's flaws can best be summed up by his former player Bernardo Corradi, "The manager is typically English. He expects you to go out and beat the other team without knowing how they play. There's no preparation."