The last
Euro 2012
quarter-final between
England
and
Italy
is set to be a war of attrition, in which physicality will play a key part in determining the winner.
However some players may be asked to tame their challenges as stalwarts from both teams are threatened with a semi-final suspension should they pick a yellow card on Sunday. Five players on the England side and a staggering eight Italians will therefore have to be cautious if they want to face Germany in the semi-final, should their side progress.
PLAYERS RISKING A SUSPENSION

England
Ashley Young
Alex Oxlade-C'lain
James Milner
Ashley Cole
Steven Gerrard



Italy
Christian Maggio
Mario Balotelli
Riccardo Montolivo
Thiago Motta
Leonardo Bonucci
Gianluigi Buffon
Daniele De Rossi
Federico Balzaretti
Contrary to the yellow card rules in the Champions League, which came under fire before the 2012 final due to several Bayern Munich and Chelsea players being suspended, the Euro 2012 regulations state that Uefa will wipe the slate clean for yellow cards after the quarter-finals, and single cautions will not be carried forward to the semi-finals.
This means that the only two ways that a player can miss the Euro 2012 final through suspension are by receiving a red card in the semi-finals, or if he is given a two-match suspension for a red card in the quarter-finals.
How will this affect their performance on Sunday in a game that will be refereed by 41-year-old Portuguese Pedro Proenca, who was incidentally the referee of the Champions League final between Chelsea and Bayern Munich back in May?
Goal.com
reviews the players who are walking a suspension tightrope.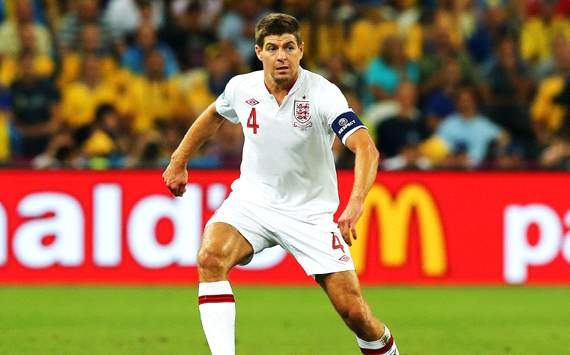 England started their Euro 2012 campaign with a 1-1 draw against France in Donetsk. A solid and tactically sound performance from the Three Lions was dampened only by bookings for
Ashley Young
and
Alex Oxlade
-
Chamberlain
. The Manchester United winger saw yellow for a wild lunge at Karim Benzema, while the young Arsenal starlet was given a warning for a reckless challenge on Mathieu Debuchy.
The second game against Sweden in Kiev saw Roy Hodgson's side come out 3-2 winners, with only
James Milner
cautioned. The Manchester City man hacked down Martin Olsson in the second half, and deservedly received a booking. The third and final group game, back in Donetsk, saw England run out nervy 1-0 winners against Ukraine, with
Ashley Cole
and
Steven Gerrard
the ones to be cautioned; the Chelsea full-back for time-wasting late in the second half, and the Liverpool captain for an elbow on Denys Harmash.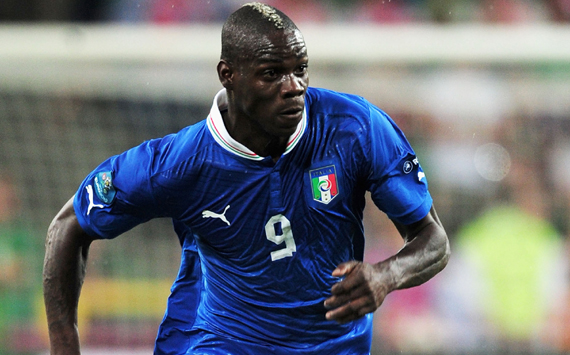 Italy started the tournament against Spain in Gdansk. It finished 1-1, but the mood was dampened somewhat with the bookings of three important players for the
Azzurri
.
Mario Balotelli
was cautioned first for persistent fouling, then
Leonardo Bonucci
was given a yellow midway through the second half, and finally
Christian Maggio
fouled Xabi Alonso on the edge of the Italian area to earn himself a caution.
Four days later in Poznan, Croatia held Cesare Prandelli's side to another 1-1 draw, with
Thiago Motta
and
Riccardo Montolivo
being booked this time. The Paris Saint-Germain midfielder was cautioned for a tussle inside the area with Nikica Jelavic, and the AC Milan-bound playmaker was given a yellow for an elbow on Mario Mandzukic late in the second half.
The match against the Republic of Ireland saw Italy through with a 2-0 win, but yet again, more vital men were booked ahead of the quarter-final with England.
Federico Balzaretti
was given his warning for a tug on Aiden McGeady's shirt,
Daniele De Rossi
fouled Kevin Doyle on 71 minutes to earn himself a booking, and finally,
Gianluigi Buffon
was given a yellow for dissent just two minutes later.