The absence of the former Indomitable Lions captain could affect both the team and the player and may open a new page for the country's football
ANALYSIS
By Kingsley Kobo
Samuel Eto'o remains a national hero in Cameroon, even while serving out an eight-month suspension imposed by his country's Football Federation (Fecafoot) in January for his role in the team's boycott of a friendly match against Algeria last year in November.
The four-time African Footballer of the Year claims he has achieved almost everything he had dreamt of in football and is currently in the "extra time" of his career, which appears to be a clear message to the Fecafoot officials that they need him more than he needs them.
However, both sides could suffer consequences due to the Anzhi Makhachkala star's absence from the Lions' traditional training camps ahead of the upcoming Africa Cup of Nations and World Cup qualifiers.
5. ETO'O'S ABSENCE IS A CHANCE FOR OTHERS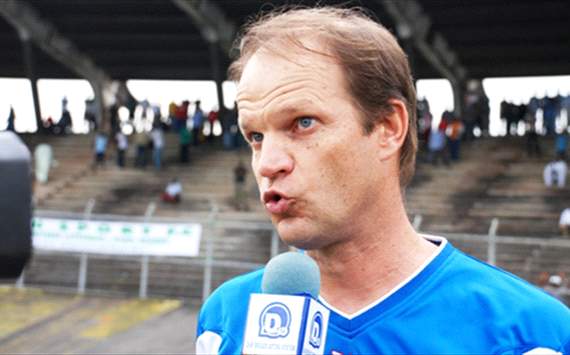 Cameroon's coach Denis Lavagne is already contemplating a post-Eto'o era. He has personally added to his chief objectives the possibility of succeeding his mission without the former Barcelona and Inter striker, which many pundits consider an unlikely success.
The Frenchman knows he would win great admiration within the football body and enchant many fans if he pulls through without Eto'o, or at least, begins very well without the striker's services. That would perhaps be the beginning of the end of Eto'o's influence in the country's football at national team level.
4. BREAKING ETO'O'S WINGS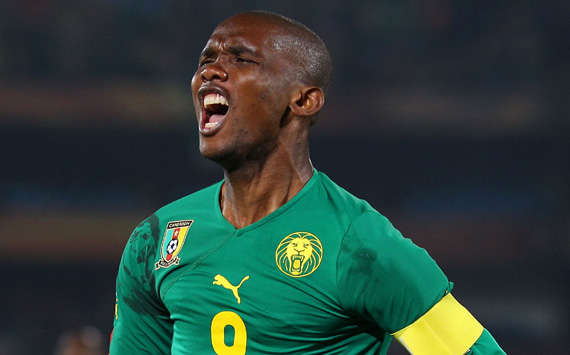 In June 2011, a Cameroonian lawmaker called for Samuel Eto'o to be stripped of the team captaincy, so that he could be replaced by a player with a lower influence, thus showing a clear sign that a number of officials in the central African nation had been suspecting with disgust the rise in power, money and popularity of Samuel Eto'o and the tussle this could generate later on.
January's sanctions were Fecafoot's best and last opportunity to tell the player that there is only one captain aboard. A source at the body once told Goal.com that "if we don't break his arrogance this time, he will get out of hand for all of us", which they did, but were his wings truly broken or will he be ready to rise once again when the sanctions have been served?
3. CENTERING THE TEAM ON A STAR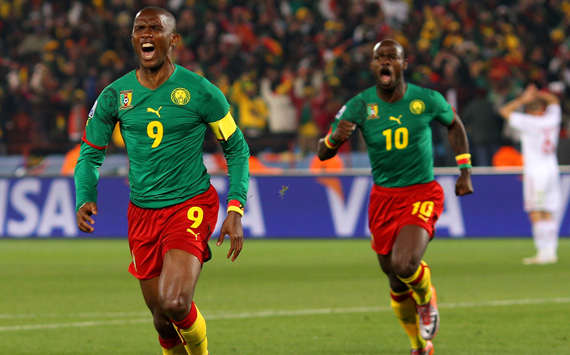 Cameroon football legend Roger Milla has often reiterated his argument that the Indomitable Lions' recent coaches have taken the wrong path by building their respective squads around one player, with all of the pressure falling on his shoulders and all of the power landing at his fingertips.
He never mentioned a name but everybody knew he had been referring to Eto'o, whose absence during this period will probably help the technical staff and the body put to test any new blueprint intended to shape the outfit into a more competitive whole independent of a single star. The team spirit has often suffered as a result of this practice, and in a sport where eleven players make the difference, one should never be given the entire blame or all of the glory for the results of the squad.
2. THE INDISPENSABILITY OF ETO'O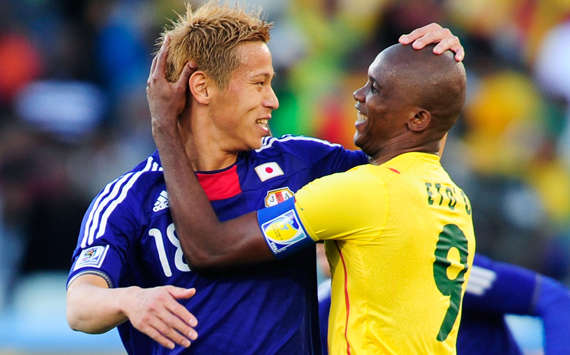 Eto'o is as important to Cameroon as Didier Drogba is to Cote d'Ivoire. Both teams are yet to prove they can laudably blossom without their star players. The Indomitable Lions still lack a sharp and decisive goal scorer aside from Eto'o.
Their 2013 Afcon qualifying clash against Guinea Bissau in late February exposed a great deal of defects in the attacking line. If this continues, the ban on Eto'o could backfire across the qualifying campaign and many could be calling for his return sooner than expected. Time will tell, but focus needs to be put on a way forward without having to rely solely on the exploits of the forward.
1. THE SAMUEL ETO'O TRADEMARK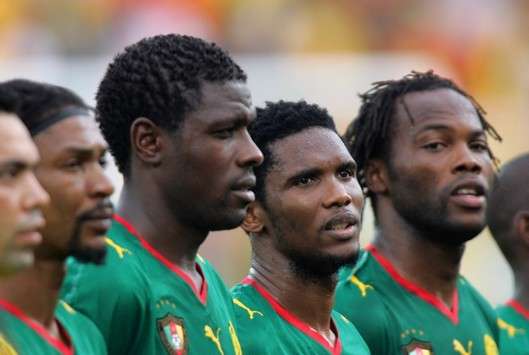 Many Cameroonians still cannot imagine their national team playing without Samuel Eto'o. His presence during home fixtures pulls supporters out of their homes to the Ahmadou Ahidjo Stadium in Yaounde, to celebrate football.
The Fecafoot sells more jerseys and gadgets bearing Eto'o's image than any other player. Eto'o belongs to many in Cameroon and the pride they exude for having him as theirs cannot easily be expunged by sanctions or snobbery. He is a marketing chip for the FA and still seems to be the best way to reach the fans on an emotional level.