David De Gea caused quite a stir during Manchester United's warm-weather training break in Dubai by visiting the youth academy of Al Ahli, one of the country's biggest clubs.
Having accepted an invite from Millio Blanco, a coach who moved to Dubai under Quique Flores, De Gea's former manager at Atletico Madrid, the 23-year-old spent his time with the club's goalkeepers between the ages of 12 and 19.
The Spaniard praised the club's facilities, gave them some goalkeeping tips, signed their gloves and posed for the pictures below before departing with the thanks of club officials.
De Gea's detour is further evidence that United's mid-season trip to the Middle East is not all hard graft, after
Argentina legend Diego Maradona dropped in on one of their training sessions
.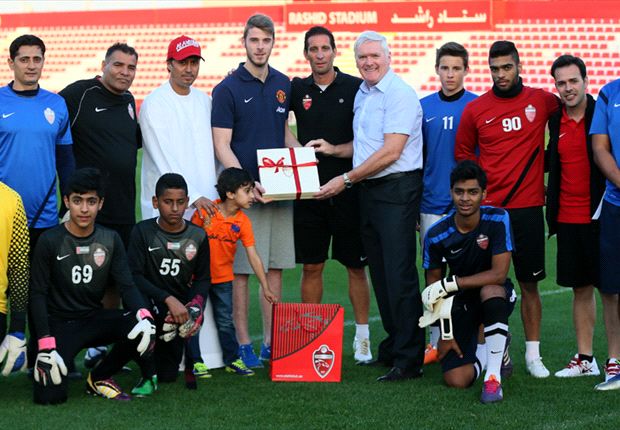 Giving back | De Gea comes bearing gifts (Getty)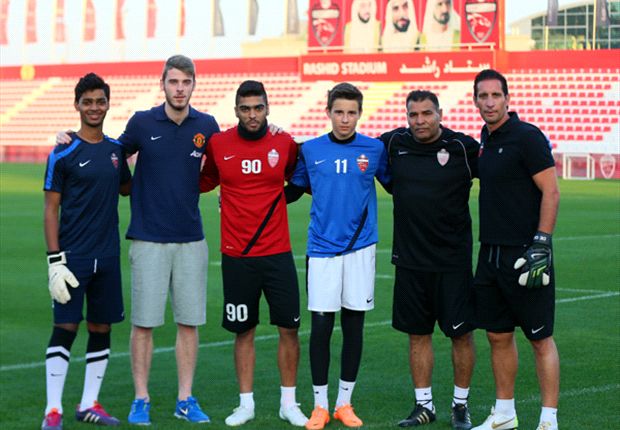 Star-struck | Al Ahli's promising youngsters share a photo with one of Europe's best (Getty)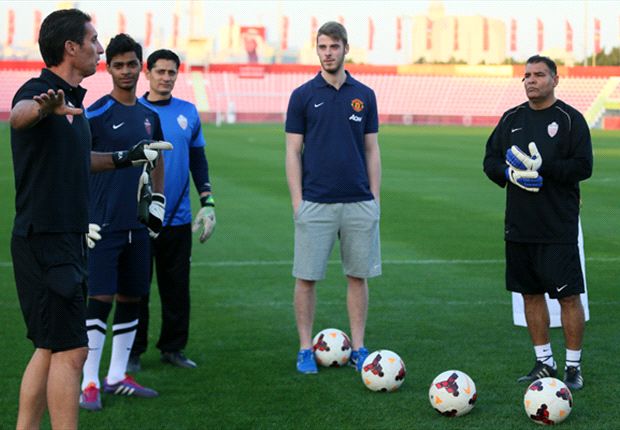 Watch and learn | De Gea listens as Al Ahli coaches dish out instructions (Getty)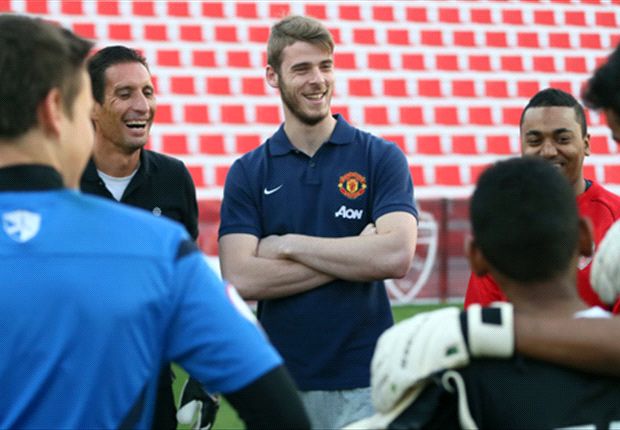 All smiles | De Gea shares a joke with his new friends (Getty)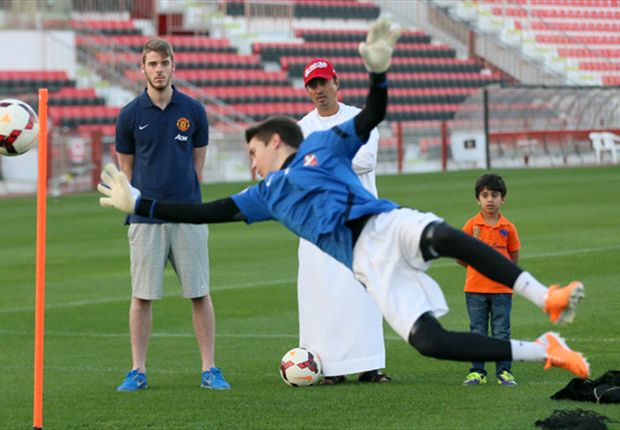 No pressure | One hopeful gets to strut his stuff in front of Manchester United's No.1 (Getty)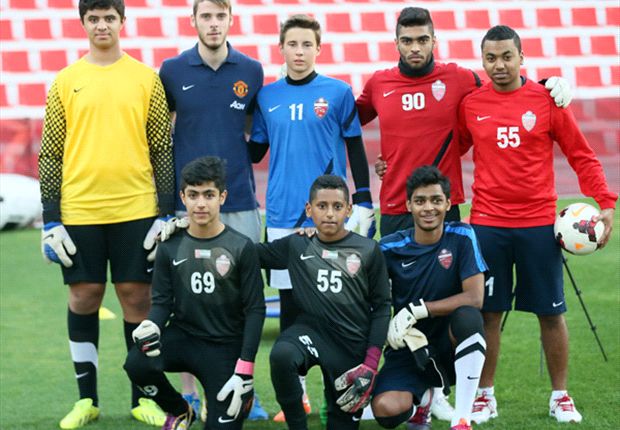 Ready for action | De Gea strikes a pre-match pose with Al Ahli's young stars (Getty)