Kris Voakes

Euro 2012 correspondent


Follow on
Why can there never be a happy medium? Back in 2008, when Spain were just another under-achieving nation, thirsting for silverware after a lengthy drought, they had fans galore. Their wonderful style of football had neutrals bowing at their feet, and their triumph in Vienna when they clinched their first European Championship success in 44 years was met with widespread rejoicing.
Two years on, and their unique feat of following a continental title with a World Cup win was widely accepted as an inevitability, but was not quite celebrated in the same way by the casual football watcher. Despite them having outplayed all of their opponents on the way to their first world crown, their difficulty in racking up goals to match their possession stats left some frustrated as they edged their way to victories in the face of padlocked opposition defences.
And the continuation of that trend has seen even more people doubting Vicente Del Bosque's side, with many claiming their 'pass, pass, pass' style is lacking in variety and inspiration, while gradually leaving them more exposed to the occasional counter.
So as La Roja prepare for a third successive major final, they are the very definition of the phrase 'you can please some people some of the time, but not everyone all of the time'. Public opinion is no longer on their side as it has been in the past, and that sense of contempt which has sprung from little more than familiarity has been exampled many a time before. Goal.com breaks down some notable cases of people, teams and concepts which have fallen foul of the same problem over time.
After becoming one of the most popular faces in world entertainment in the 1980s, Murphy had the world at his feet. His stand-up comedy videos, Delirious and Raw, were massive hits worldwide, while his roles in films including Trading Places, Coming to America and the Beverley Hills Cop series met with critical acclaim.
But after a series of flops in the early-to-mid 90s, Murphy's stock fell somewhat, and talk of personal problems also led to him losing the faith of many of his bigger fans. Bowfinger was a big hit, but it was a rarity, and before long Murphy was seeking a change of direction in order to regain his previous status as a Hollywood great.
However, his recent projects have largely been overlooked by the public, leaving him on the outside looking in on the greats of 21st Century entertainment.
It all started so well. When The Simpsons burst onto TV screens in 1989, it garnered catchphrases, merchandise and popularity like no other animated show had ever known.
With a subtle mix of family appeal and innuendo, the adventures of Homer J. Simpson and his dysfunctional clan became the first cartoon to ever really capture the imagination of multiple generations.
But after 23 seasons, the popularity of the show has waned, with even a smash-hit 2007 film unable to arrest the slide in viewing figures. The freshness has seemingly slipped away, with episodes becoming more and more random, losing much of the core fanbase the writers had developed in the early days.
Few people would be unable to identify the show as the origin for Bart's classic 'Don't have a cow, man' line, but Matt Groening's creation is no longer the centre of every family's TV-watching weekend.
D'oh!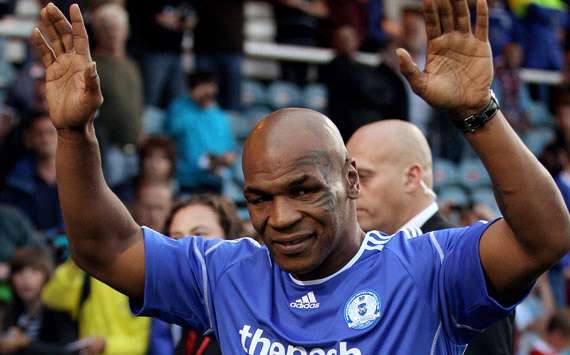 When listing the 20th Century's greatest sporting icons, it would be impossible not to include a string of memorable names from boxing's heavyweight division. Joe Louis, Rocky Marciano, Muhammad Ali, Joe Frazier, George Foreman and Mike Tyson are just a handful of the great figures that graced the ring in its most prestigious weight category during the sport's heyday.
But since Tyson there has never been a truly undisputed world champion, and Lennox Lewis, who came closest to uniting the four belts, helped to emphasise the growing farce around the heavyweight division when favouring a Hollywood film shoot over pre-fight training on his way to losing his championship. He also later had a press conference brawl with Tyson.
The latest unsavoury incident involving David Haye and Dereck Chisora is simply another ridiculous occurrence in a long line of events which have brought heavyweight boxing to its knees. Over the past 20 years there have also been countless changes of champion decided outside of the ring due to the conflicting priorities of the four governing bodies battling for control of the category.
All of these problems combined have resulted in fans turning their backs on the whole charade. Don't be surprised to see Sylvester Stallone turn pro under the moniker 'Rocky Balboa'... it would be less ridiculous than some of what we've seen.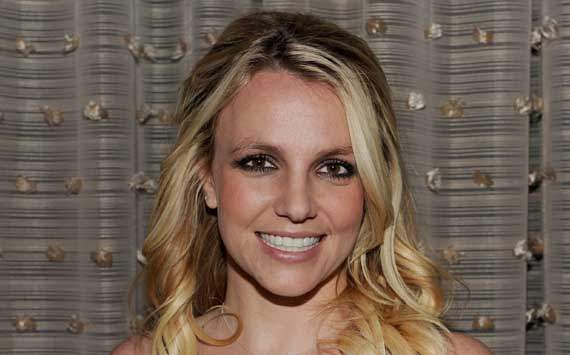 Oh Britney! Where did it all go wrong?
In early 1999, at the age of just 17, the picture perfect girl from Kentwood, Louisiana burst onto the music scene thanks to her debut single 'Baby One More Time' hitting No.1 in the US Billboard charts. Her album of the same name would eventually sell over 28 million copies worldwide as Britney quickly became the most notable name in music.
But her later personal struggles - she would see her marriage collapse, her ex-husband win custody of their two young sons, and would spend time in a psychiatric ward after hitting rock bottom following a hasty head-shaving incident - led to her losing huge chunks of her fanbase.
Her recent attempts to relaunch her career have largely fell on deaf ears (no pun intended!) with the public having moved on to new heroes to leave Britney entering her 30s contemplating has-been status.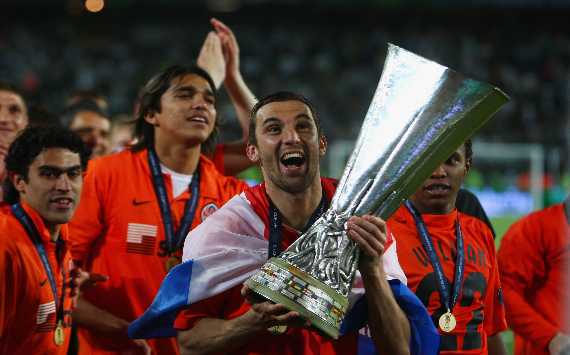 Few tournaments could get away with two-legged finals, but the Uefa Cup was good enough to pull it off. At a time when the European Champion Clubs' Cup was for champions and the Cup Winners' Cup for cup winners, the Uefa Cup hogged the best of the rest, making it a huge attraction to the continent's football fans.
The chance to see the second and third-placed teams from Europe's top leagues battle it out was a huge pull, and the home-and-away final format drew massive crowds almost every year, with some epic finals being enjoyed by true fans rather than corporate guests.
But since the gradual expansion of the Champions League really bit into the Uefa Cup's core, the competition has never been the same. Reduced to a shoot-out between sides finishing as low as seventh in their domestic leagues, the tournament's wide appeal vanished, leaving the governing body to play around with the format, the name and the co-efficients system in a bid to make it more appealing,
The cosmetic facelift has fooled few though.
The 'Big Yin' was once one of the most recognisable and loved faces in UK entertainment, and would later become one of the few Brits to successfully cross over into Hollywood.
Connolly was famed for his edgy, bolshy style of observational and musical comedy. Few figures were ruled out as potential targets, and the public loved him for it. His huge lust for life and laughter also made him a regular guest on TV chat shows, and his appearances would bring peak viewing figures for many a programme.
However, after he made the move into US small screen and big screen entertainment, his UK tours became less frequent and more sanitised than he had delivered in the 1970s and 80s,
Recently he has been found in a number of small roles in huge US films, but his popularity as a comedian of great stature has long since waned.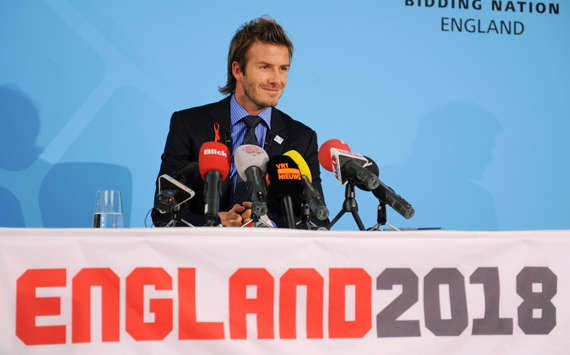 Footballer/celebrity/family man/ambassador David Beckham has tasted the highest highs and the lowest lows when it comes to public approval.
His early international career won him countless fans, but some then questioned his motivation after he met and married Moody Spice Victoria Adams. He also became public enemy No.1 after his sending-off against Argentina in the 1998 World Cup, but by 2001 was at the top of popularity ratings once more after his free kick equaliser against Greece sent England to the 2002 finals.
He answered critics time and time again, but there remained a core of people lining up to fire shots at him whenever his mask of hard-working footballer dropped to show any weaker facet of his personality.
Most recently, many revelled in Stuart Pearce's decision not to call Beckham up for Team GB's Olympic squad, claiming that the Games had been in danger of becoming 'A Beckham farewell tour'.
The 37-year-old knows more than most that you'll never please everybody, no matter how many times you battle back from adversity.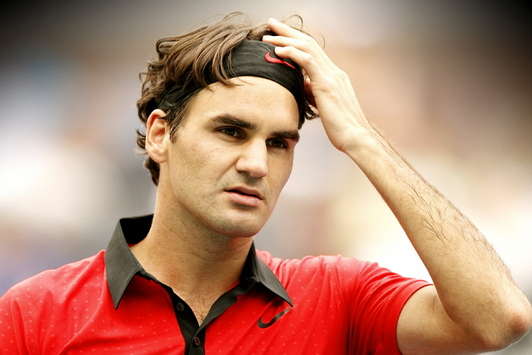 When a 19-year-old Roger Federer beat Pete Sampras at Wimbledon in 2001, it ended the American's 31-match winning run at the event and sparked the changing of the guard in men's tennis. The Swiss would go on to topple Sampras as the most successful male player the sport has ever known, racking up an unprecedented 16 Grand Slam titles.
Where once Sampras had been the darling of Centre Court, Federer now had the tennis-watching public mesmerised by his sheer brilliance as he won title after title, in turn ensuring that pretenders to his throne had to excel beyond all previous levels to challenge him.
But by the time such challenges arrived - first from Rafael Nadal, then Novak Djokovic, the public were thirsting for Federer's blood, with previously pro-Federer crowds now cheering for his adversary.
Despite a two-year run without a major, the 30-year-old has reached a sensational 32 straight Grand Slam quarter-finals and remains in the top three of the world at a time when the game is on a whole new level. Yet still he has many people claiming he's finished!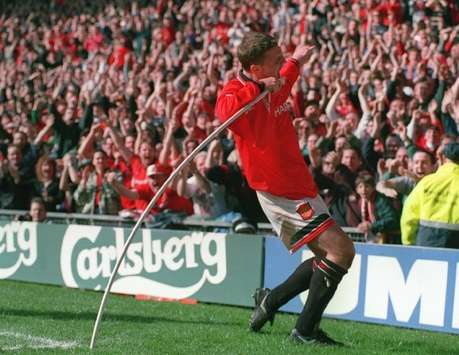 When Big Brother was given to the world by Endemol Productions around the turn of the century, it was hailed as a fascinating case study into human behaviour and immediately became a huge hit. In countless countries across the world it raked in massive audiences and became an overnight sensation.
Yet little over a decade later it is regularly cited as the perpetrator of the dumbing-down of modern television, with subsequent versions having been largely contrived to provide synthetic entertainment.
Countless reality TV shows have followed with varying degrees of success, changing the face of programme schedules beyond all recognition, with the escalation of mass-participation variety shows such as The X-Factor and Dancing with the Stars being seen as an extention of the genre.
Perhaps the worst example of the lot was the UK's Celebrity Love Island, which 'starred' former Manchester United and England winger Lee Sharpe. The premise of the show was little more than Sharpey being chatted up by fellow C-List celebrities Jayne Middlemiss and Abi Titmuss. Not a winning formula...
This correspondent's first mobile phone was a brick. Not an actual brick, but it was a big heavy thing purchased in the autumn of 1998 when only two people in my various circles of friends had a cellular phone to their name. It was perhaps the ugliest telephone I've ever seen, but the novelty of being able to speak to anyone you wanted on the move was worth it and I looked after it as well as I've guarded any object in my life.
Wind forward to 2012, and barely anybody over the age of 10 living in first world countries doesn't own a mobile phone of some description. Nowadays, you're a freak if you don't have one, and perhaps the biggest flaw in the 2005 US film 'Fever Pitch' is that the main character doesn't own a portable phone ... Like that would ever happen anymore!
It has reached the stage with mobile phones that simply a telephone is not enough. These days, they come fully equipped with internet access, various apps, films, downloads, and so on and so forth, and to not have access to all of these different platforms is to not be a part of the modern world.
Just a decade and a half on from the worldwide boom of portable telephones, everyone wants more. It now has to be an entire lifetime of information crammed into a phone-shaped device that people carry around in their pockets. An ordinary telephone just won't do.