Raphael Honigstein

Euro 2012 Columnist


Follow on
Germany moved out of the 'Group of Death' with three wins out of three to justify their favourites tag. But who graduated with flying colours to the knockout stages and who barely made the mark? Here is the Class of 2012 half-term report.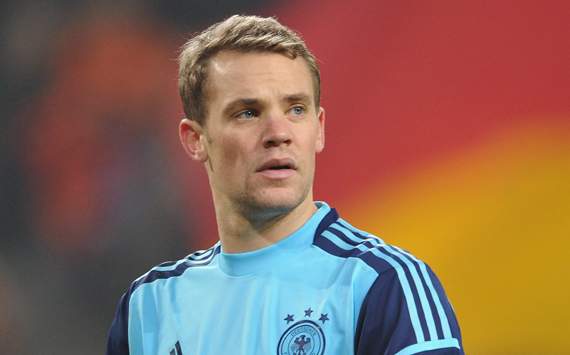 The boy at the back did not have that much to do but he had the right answers when his team-mates needed him. A good save against Silvestre Varela, a good save against Robin van Persie, barely a save against the Danes. If he can now please stop from conceding corners, too, all will be well.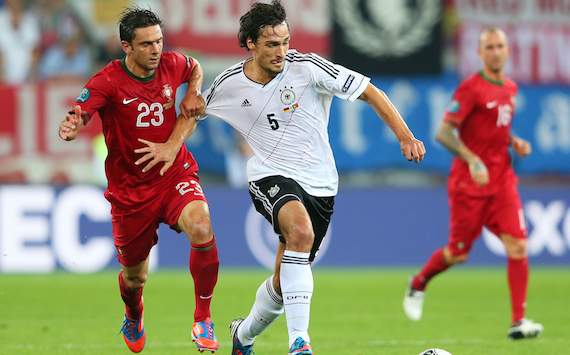 Probably the least interesting press conference participant in the history of the Euros, but whose idea was it to present him ahead of the Denmark game - for which he was suspended - anyway? "Boa", as they call him, did okay against Cristiano Ronaldo and against Ibrahim Afellay but needs to stay switched on, i.e. awake to fend off the challenge of Lars Bender. Time for an espresso or two.
From outsider to teacher's pet in the space of 10 days: no one has quite had as good a tournament as the centre-back from Dortmund. Hummels has ben immense at the back and his runs into midfield with the ball make the build-up play less predictable. The star pupil, so far.
The Bayern Munich defender always looks a little peeved, annoyed even, when he is tackling strikers or booting into row Z, but that is his style. He has rarely put a foot wrong but tugging at Nicklas Bendtner's shirt violently was a very silly idea. Maybe he is missing his girlfriend too much.
Despite the best efforts of team doctor Hans Müller-Wohlfahrt, Germany have still not been able to clone the right-back, pardon: left-back. His unrelenting class on one side of the back four has the unfortunate side-effect of bringing the other side's lack of similar quality into sharp focus every time but that is not his fault, but his parents: they really should have had twins, like Mr and Mrs Bender.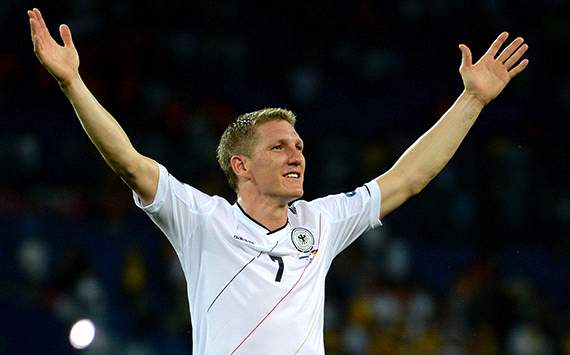 Two years at Real Madrid have seen the midfielder grow in stature and confidence. He is no longer Schweinsteiger's defensive side-kick, it is now a real partnership. Khedira's real class - his positioning, his intelligence, his anticipation - is not always easy to see on television but his added attacking responsibilities demand slightly more of him. He is still playing too much within himself.
It has been long, painful way back to full fitness, as well as the mental challenge after the Champions League trauma for "Schweini". He is getting there, albeit fairly slowly. The Denmark game was a bit of a set-back after more assured performances in the first two games. The spiritual head boy needs to get a grip on his own game first, in order to dominate Germany's more convincingly.
Müller has not had the attacking impact of the World Cup, yet. He is getting into positions, but his lack of technique is letting him down. Low is nevertheless happy with his performances, since the Bayern man is also the first line of defence, pinning the full-backs back and tracking back. Another so-so game against the Greeks might see his involvement getting curtailed, though.
Mesmerising and frustrating in equal measure. For all his stupendous elegance and utter brilliance on the ball, the Madrid man still flickers in and out of matches too much. It is not always his fault, to be fair: against Portugal he had to find space on the left, against the Danes, his colleagues from the offensive department were not quite on his wavelength. Physically he is much improved, that's for sure.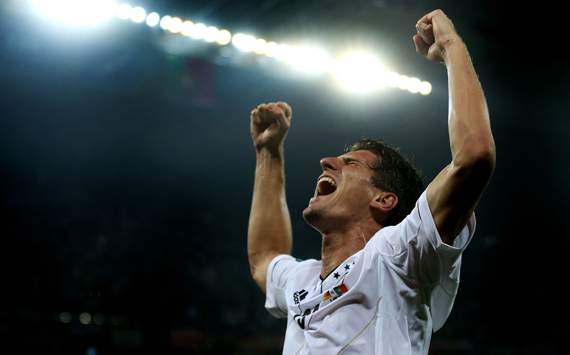 'Poldi', the former class clown, must have felt the pressure after a couple of indifferent performances, especially in terms of going forward, before his 100th cap against Denmark. He celebrated the century with a strike that will let him sleep a bit more easily. Like Müller, his best work has been of a defensive character but will Low stick with him until the end? Marco Reus and Mario Gotze must think they deserve a chance.
Three goals in three games leave little to be desired. The Bayern man and Mr Handsome of the class has become an immovable object instead - despite his tendency to play like an immovable object at times. For Low, Gomez's continued involvement begs a fundamental question about the curriculum: will he ever learn to combine with the rest of the team in accordance with Low's footballing ideals or will those ideals have to be compromised? A tough one.
The Leverkusen midfielder barely made the class trip to Eastern Europe but was lucky that Low saw a Lahm in him. An encouraging performance as a make-shift right-back against the Danes had vindicated his inclusion. Lars has passed his entry exam, unlike twin brother Sven, who needs more tutoring from Jürgen Klopp.
A frustrated character in the shadows, Kroos is eager to force his way into the starting line-up. His problem is that his three rivals - Schweini, Khedira, Ozil - are more or less untouchable. Kroos must hope that he will get a chance to shine if and when Low adopts an even more pragmatic approach against teams like France or Spain later on.
The veteran has been unlucky - who could have thought that Gomez would play this well? But it is not over yet. If he continues to ask the right questions in training, the hardest working member of the class can still be a pivotal figure.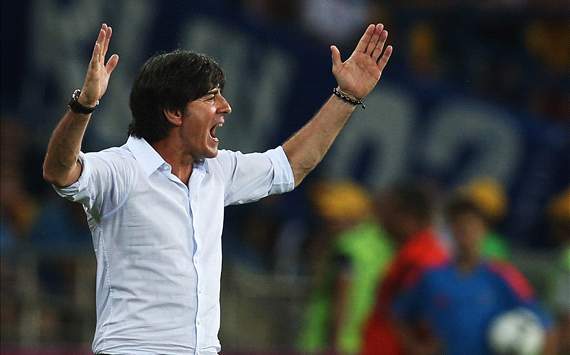 The Nivea cream-loving, V-neck sweater-wearing 'Jogi' has changed from Mr Nice Guy, the understanding, lenient art teacher, into a more battle-hardened, pragmatic disciplinarian. Whereas he was preaching only combination football in the past, he has now incorporated German classics like "leadership" and dead-ball-situations into his teachings. His class are a little less lovable, a little less pretty as a consequence, but Mr Low is quietly confident that they will be in better shape to come through their 'E level' (E for Euros) exams that way.