It's been a sad day in the world of football with
Jermain Defoe
leaving the
England
squad in Poland following the death of his father.
The game is also mourning the passing of Manolo Preciado who died on Wednesday evening just hours after becoming the manager of Villarreal.
Below are just some of the tributes that can be found on Twitter...
"Condolences to Jermain Defoe and his family on the sad loss of his father."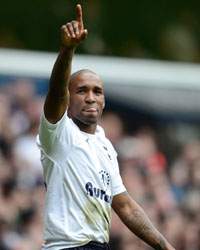 Former England and Tottenham striker
Gary Lineker
.
"Jd me and the family thinking about u bro! Stay strong #love"
Tottenham midfielder
Jermaine Jenas
.
"Thoughts are with my friend Jermaine Defoe and his family R.I.P Jimmy Defoe"
Tottenham midfielder and Netherlands international
Rafael van der Vaart
.
"Thoughts are with JD at this tough time for himself and his family. Stay strong bro"
Tottenhm midfielder
Tom Huddlestone
.
"I can't believe the bad news i just woke up with. Hugs for the family of Manolo Preciado. RIP my friend."
Barcelona and Spain midfielder
Cesc Fabregas.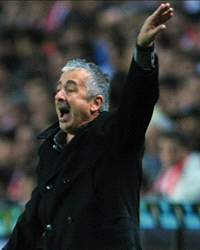 "
A strong hug to the family of Manolo Preciado. One of the greats of this sport is gone. Rest in peace"
Barcelona and Spain centre-back
Gerard Pique
.
"Football is mourning, I wake up and the first thing I hear is the news about Manolo Preciado. How unfair life is and what a great person that is gone"


Real Madrid and Spain defender
Sergio Ramos.
"
Tragic news to start the day, I can't believe it! My condolences and a big hug to his close friends RIP Manolo Preciado. What a drama!"
Chelsea and Spain midfielder
Juan Mata.