As imagined by
Alex HessPLAYERS RETURNING TO THEIR 'SPIRITUAL HOMES
'
It has become one of the more repetitive storylines of recent years, and it only needed the slightest fanning of the flames from Arsene Wenger for it to flare up once again this month: the player returning to their club of belonging.
"I'm not convinced that he will not one day come back here, because he is a real Arsenal man," effused the Frenchman. He was of course speaking about to the man who is already the undoubted king of this well-flogged genre, Cesc Fabregas. His long-awaited returning home to globe-conquering tippy-tappers Barcelona, which concluded 18 months ago, took the format of an epic James Cameron-directed romance – lasting for years before finally ending with its handsome protagonist fleeing a sinking ship.
ASK ALEX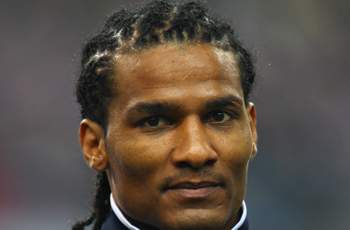 Suddenly, I understand how Scott Sinclair and James McFadden feel – everyone seems to have forgotten about my very existence. Only six months ago I was a prominent Chelsea player, regularly taking to the field to put smiles on the faces of right-backs across the country. Now, I find myself abandoned amongst the reserves, destined to perish in exile, like a latter-day Oscar Wilde. Someone – anyone – give me a new home!


- Florent, 30, west London
In the last couple of days, though, Fabregas has been tipped by his old mentor and spurned lover Arsene Wenger to return to Arsenal one day – which, were it to happen, would complete some sort of bizarre double-homecoming, with every party having at one point or other shed syrupy tears of joy at an overdue reunion.
Forgive the cynicism, but it is difficult not to raise an Ancelotti-esque eyebrow in suspicion when the narrative of 'footballer-returns-to-spiritual-home' crops up, painted, as it often is, as heart-warming evidence of one man's emotional bond to a football club. Let's take a brief investigation...
The narrative of Fabregas, lest we forget, was that the lovable Spaniard was returning home to the club he joined as a wide-eyed boy, the club he loved ever-so-dearly (though not quite dearly enough to remain loyal to in the face of interest from north London). Fabregas
belonged
at Barcelona, and nothing – not even his almost-but-not-quite-as-strong love for Arsenal – could prevent the inevitable migration back to Catalunya.
Convenient, though, that the club Fabregas' heart was irrevocably tied to just happened to house the finest team of footballers to have ever walked the Earth. Convenient too, that Fabregas' yearning to return home flared up at precisely the time that the Catalans magisterial dominance was becoming irrefutable, while his own employers were flailing further and further behind the moneyed power-base that comprises the elite clubs of the Premier League. One cannot help but think that Fabregas' heart-wrenching longing was as much to play for a successful club as it was to return to his spiritual home.
Similarly, the transfer of Nuri Sahin to the club he captained to a Bundesliga title only eighteen months ago, has been told in similar terms. The player himself gushed that "as a player and as a human being, I belong [at Borussia Dortmund] 100 per cent". Which is a very lovely sentiment indeed, and may even have brought a tear to the eye of some of Dortmund's more impressionable supporters, but one wonders how much he would feel he belonged in Dortmund had, for example, Jose Mourinho made him the centerpiece of last season's title-winning Real Madrid side, or if eyelids were batted at him from the likes of Sir Alex Ferguson or Antonio Conte upon his departure from Liverpool, as opposed to old boss Jurgen Klopp.
And while, one year ago, we all felt an explosion at our very emotional core, upon witnessing the sight of a now-bearded Thierry Henry finding
that
far corner against Leeds, was the short-term marriage not one that was – at least slightly – born out of convenience as much as it was impassioned reunion? Those two months back in north London were incredibly helpful for his fitness, after all, and hey, who wouldn't say yes to a few games in the Premier League once they'd become tired of the eternal fifth gear that is MLS football?
Henry, indeed, was another player who loved Arsenal so much that he ran off to Spain to join their rather more successful counterparts, while reports linking loyalty-exemplar Robinho with a move back to his first club Santos arouse similar suspicions – what with Milan in the midst of shedding their top-earners, and no other club willing to take a punt on proven unreliability.
Or maybe this writer's scepticism has simply gotten the better of them. Perhaps our footballers are indeed steadfast in their emotional bonds with their home-clubs after all.
TODAY'S BIGGEST

RUMOURS

Chelsea to make Mbia move

Stekelenburg offered to Arsenal



Barca consider De Gea

WHAT THEY REALLY
MEANTFederico Macheda
: "In front of me, I've got top players. It's hard for me to get in the first team but I have to train hard for the future."
Decoded: "This is a joke. What's the point in even showing up to training if I'm not even going to get on the bench. Fergie can stick his bibs and cones where the sun don't shine, I'm staying in with my Xbox."
Giuseppe Marotta
: "I expect the January window to close without any Juventus signings."
Decoded: "If I don't have Lisandro Lopez, Fernando Llorente, and Lionel Messi presented to me on a silver platter by the end of this month, heads will roll."
Andoni Zubizarreta
: "Victor Valdes has not told us that he wants to leave the club. We have not discussed a contract renewal yet with his agent."
Decoded: "Valdes' agent kicked my office door down this morning, held a gun to my head, and screamed 'two hundred grand a week, goddammit, or he's off to Chelsea'."
Follow Alex Hess on