COMMENT

By Peter Staunton
The 'Group of Death' is still no closer to offering two sure candidates to qualify although Arsenal look a safe bet at this stage after beating Marseille again. Dortmund's win over Napoli means the Italians have to pull out all the stops against the Gunners on matchday six.
Barcelona were chastened away at Ajax while Milan kept the pressure up by ending Celtic's hopes. Porto contrived to drop points to group whipping boys Austria Vienna and Atletico were also pegged back by Zenit.
Chelsea's surrender at Basel keeps Murat Yakin's team in with a shout but Schalke, after drawing at Steaua Bucharest, will feel it was an opportunity missed. Meanwhile, there is no stopping Bayern Munich, who broke yet another record against CSKA Moscow before Manchester City eased onto 12 points with a victory against Viktoria Plzen.
Juventus finally got going with a win against Copenhagen as Real Madrid's victory over Galatasaray went a long way towards helping the Old Lady to the last 16.
Manchester United, thanks to a commanding win over Bayer Leverkusen, are safely there and Shakhtar Donetsk could yet join them after overcoming Real Sociedad.
Late drama decided Group C on the night as Paris St-Germain snatched the three points against Olympiakos while Benfica did the same to Anderlecht.
Here are this week's talking points:
In-demand Forster exposed on the big stage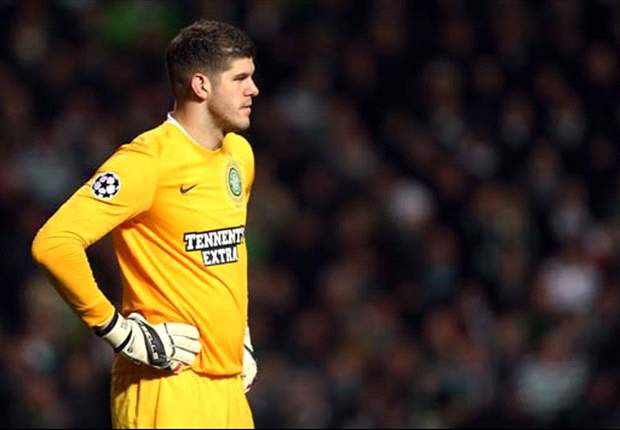 Celtic, last summer, lost Gary Hooper and Victor Wanyama - two of their most important players - to clubs in the English Premier League. They managed to hold on to highly-regarded goalkeeper Fraser Forster through one more transfer window at least, delivering a huge boost to their Champions League prospects in the process.
While Forster has acquitted himself well enough between the sticks to merit an England cap, there is no doubt that his major flaws have been exposed this season.
If his calamitous intervention for Aberdeen's goal at the weekend wasn't bad enough, he compounded that error with a poor display against Milan on Tuesday night which cost the Bhoys their last 16 chances. Forster is among the best shot-stoppers in the competition, no doubt about that, but his skills as a goalkeeper who commands his box are practically non-existent.
His trepidation in coming for the corner which led to Kaka's opener was typical but it was initially obscured by Celtic's poor marking. Nonetheless, it was down to the goalkeeper to claim the ball. Forster's decision to stay rooted to his line for Mario Balotelli's goal was hardly confidence-inspiring either.
Forster, and indeed Celtic, have a big-money Premier League move in mind but any interested parties watching closely in the Champions League campaign will now be well aware of his deficiencies.
Meek Porto lacking Moutinho quality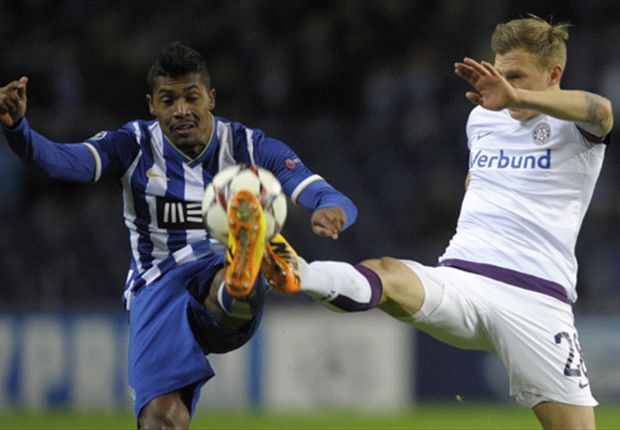 It feels like every season we laud Porto for their ability to sell their best players yet retain their supremacy in Portugal and competitiveness in Europe. This campaign, though, has brought with it the realisation that the Portuguese champions have finally been caught short.
Their Estadio do Dragao has witnessed the dullest, most insipid football from any home team in the Champions League with attendances dwindling throughout the group stage as Porto's chances of qualification regress. Just over 24,000 rattled around the cavernous arena on Tuesday as Paulo Fonseca's side meekly surrendered a lead to Austria Vienna before rescuing an undeserved point. They would rather have been anywhere else.
It was, perhaps, the worst display of a very ordinary season. James Rodriguez and Joao Moutinho were the latest two to wave goodbye in exchange for enormous fees but there has been little spark in their absence. While Juan Quintero has flickered in place of his compatriot James, there simply has been no-one capable of replicating the play of Portugal international Moutinho.
Without him, Porto truly are a mediocre outfit. Three home games have yielded one point with only Austria Vienna beaten on the road. While it is still mathematically possible that they could qualify for the knockouts, a visit to the Vicente Calderon against Atletico Madrid is the last fixture they would wish for.
Record-breaking Bayern can do double-treble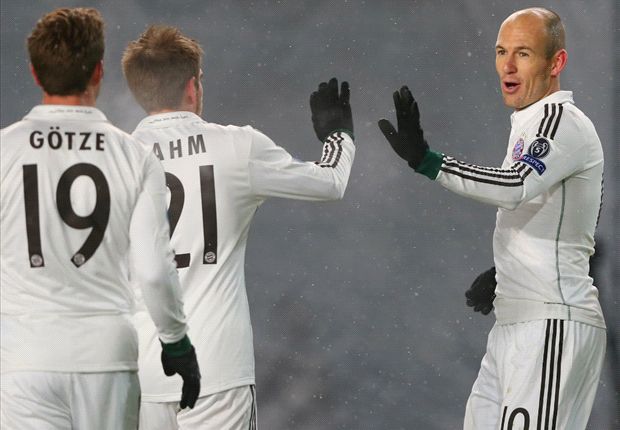 Bayern went to CSKA Moscow, were scarcely troubled and came away with the three points. It was their 10th win in a row in the Champions League, breaking the record set by Barcelona in the 2002-03 season.
Since the uncharacteristic slip-up at home to Arsenal in March, no team has bested Bayern and only three teams have even managed a goal. Credit, then, to CSKA and Manchester City for even managing that feat.
Coach Pep Guardiola humbly parries the dues to Jupp Heynckes for Bayern's record run but there's no doubting now the Catalan's impact at what was already the world's most dominant football team.
At the weekend they blew away their nearest domestic challengers, during the week they put 15 points on the board in the Champions League group stages. They've dealt with, and are currently still dealing with, injuries to major players, meaning competing teams cannot even count on that bit of luck on the day to go in their favour against Bayern.
If anyone, in any competition, is going to beat them even in one match, then an awful lot will have to go wrong for Bayern.
Simply, they are untouchable. A double-treble is not out of the question.
Isco shows why he's better for Madrid than Ozil

It was a good matchday for Arsenal as they put themselves three points clear in Group F thanks to a pair of goals from Jack Wilshere. On the night, however, one man in red again flattered to deceive. Mesut Ozil was beneath the standard expected of him as a player with a valuation of some €50 million despite one tidy assist.
He took a tame penalty, easily saved by Steve Mandanda, and missed another great opportunity to add to his modest Gunners goal tally.
The early-season excitement over the German has worn off and Arsenal fans are left with the reality of the player Real Madrid discarded. Tentative, occasionally indecisive, peripheral.
Meanwhile, at the Bernabeu, the man charged with replacing Ozil had a stormer. Isco was immense as
los Blancos
eased past Galatasaray. He was on hand to provide chances for his team-mates at will and scored a clever clinching goal for his side late on.
The Spain international has had his difficulties since his move from Malaga but Madrid were right to jettison Ozil to make way for him. Time will tell on Isco. He is a player of genuine quality and remains superior to the man who joined Arsenal - a club beneath Madrid's standing and ambition.
Uefa gets the outcome it planned for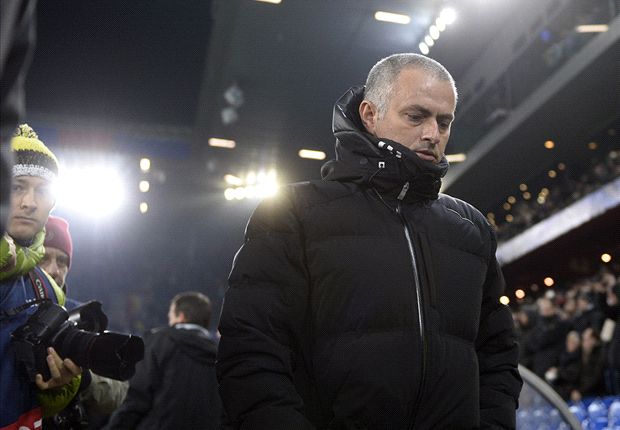 As things stand, six of the eight group leaders heading into the last round of fixtures were top seeds at the start of the Champions League draw. Atletico Madrid and Paris St-Germain are the exceptions but they are hardly surprise packages. Elsewhere, it was straightforward for the pot one teams.
As you would expect.
I pointed out ahead of the group stage draw that Uefa has constructed a mechanism which delivers, season after season, the traditional elite teams to the knockout rounds.
The pot one clubs representing the national associations with multiple entrants avoid strong teams from their own domestic league meaning that their wheels are greased before a ball has been kicked.
Moreover, the current coefficient system helps teams who were impressive in Europe up to five seasons prior. Hardly an indicator of current quality.
No matter for Uefa and the traditional teams who command the biggest share of television revenue. The status quo has been upheld; more ranking points snaffled for next season and beyond. The closed shop continues.
Follow Peter Staunton on