DEBATE
By Peter Staunton & Paul Macdonald
Arsene Wenger and Rafa Benitez meet in the Champions League on Tuesday, the latter now in charge of a dangerous Napoli side. It's the latest incarnation of Rafa's ideals, witnessed previously at Valencia, Liverpool, and most recently Chelsea.
The Spaniard has been praised for his ability to instill his approach quickly, efficiently, and with success, leading some to consider him a superior coach to Wenger. But despite Arsenal's period without a trophy now famous among critics, Arsene appears driven once more to dominate domestically and finally secure European success.
Both have enjoyed stellar careers, but who is superior?
Goal
experts Peter Staunton and Paul Macdonald tested the credentials of each.
"BENITEZ HAS SUCCEEDED WITHOUT BEING INDULGED"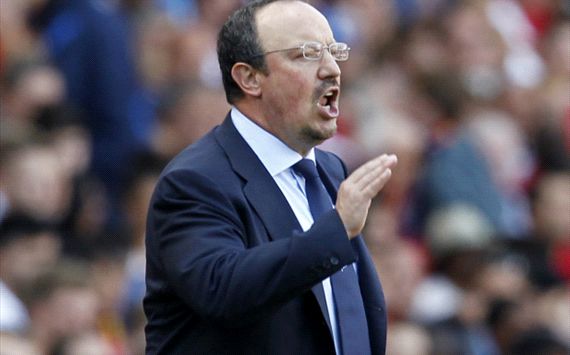 By Peter Staunton
Unlike Wenger, Benitez has not been afforded the same levels of indulgence as the Frenchman has had at Arsenal for nearly 20 years. Benitez has worked for tempestuous club hierarchies all over Europe and has performed, more often than not, admirably on strict budgets and deadlines. His failures, chief among them at Inter, stand out as anomalies and even that one had mitigating circumstances.
Club owner Massimo Moratti refused to budge on Benitez's demands for reinforcements to a squad that was jaded and in need of renewal after winning the treble. Inter would not have had their muddled wilderness years had they stuck by him. The same type of conflict drove him from Valencia, where he had, unthinkably, won two Liga titles ahead of Real Madrid and Barcelona and a Uefa Cup. How they wish they could call on a coach of his calibre these days. Neither do Liverpool realise how lucky they were to have him when they did; second in the league and a Champions League victory with one more final thrown in for good measure.
All the while, Wenger has had things his own way at Arsenal. For about half of his reign there has been very little tangible success. Benitez, meanwhile, stacks the trophies high. Simply put, he is a brilliant football coach; one of the best of the last two decades even if it is unfashionable to think so these days. At Napoli, he is steadily rebuilding a reputation somehow tarnished while exceeding expectations domestically and abroad.
Benitez is adaptable, intuitive, intelligent, successful. He has coached teams of various abilities, battled through negativity from the stands and from the boardrooms, and has implemented short-term fixes with squads who were not his own as well as building longer-term projects which paid off with results on the field.
Despite all that his reputation is that of someone who plays negative football and spends too much money. "Some people cannot see a priest on a mountain of sugar," he said, once upon a time. When it comes to his legacy, and his reputation, it seems certain people remain oblivious to his achievements.
Follow Peter Staunton on

"WENGER IS ON CUSP OF ANOTHER SPECIAL ARSENAL TEAM"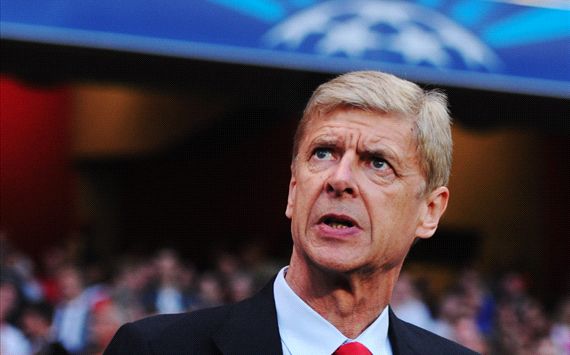 By Paul Macdonald
As fashionable as it might seem to criticise Benitez, for some time now anyone with an opinion has been telling Arsene Wenger that he isn't doing it right. That he isn't spending money. That he relies on players unfit to wear the Arsenal shirt.
Wenger has dealt with all of this in his stride. He has been the victim of the success that he, alone, created. Arsenal have become a worldwide vocation for a hysterical, obsessive fanbase, and Wenger would have been well within his rights to remind the short-termists that league titles, invincibles, and Champions League near-misses happened because of him.
Wenger's team have admittedly suffered a barren period, but financial constraints have threatened their right to contest major competitions - something that the Frenchman endorsed for the greater good, despite the limitations he knew it would place upon his ability to build again.
Benitez has never been short of cash wherever he has been, and his 'buy now, ask questions later' approach has led to money squandering that Wenger simply couldn't entertain.
Evolution on a budget has been difficult. But depending on how you define what constitutes an accomplishment in the modern game, his ability to maintain Arsenal's Champions League position as Manchester City, Tottenham and Chelsea spent fortunes in response means now the prudent era is over, the Gunners are in as strong a position as anyone in England.
This summer, with his budget well-known, Wenger was once again harassed, urged to splurge, but he landed one of the transfer coups of the decade in persuading Mesut Ozil to come to the Premier League. Few players leave Real Madrid at their peak, and Ozil's capture is genuinely world class, in every capacity. Patience was truly a virtue, and all the questions have stopped. Arsenal have won nine games in a row, and top the table.
Why should Benitez be regarded as a superior coach, simply because he has worked in different countries, and in different climates? Wenger has been at Arsenal long enough to experience them all, has emerged, and looks to be at the cusp of something special once again.