SPECIAL REPORT
By Liam Twomey
With some mouth-watering last-16 ties heralding the resumption of the NextGen Series this week, football's premier youth competition appears to be in rude health.
Barcelona versus Chelsea headlines a stellar bill, while Arsenal against Inter, Sporting Lisbon against Liverpool, and Paris Saint-Germain against Tottenham provides a compelling undercard.
In its second season, the continental Under-19 tournament is bigger than ever before. Chelsea, Arsenal, Juventus and Borussia Dortmund were among the star names added last summer as the transition was made from a 16-team to a 24-team competition, while Eurosport were also recruited to broadcast a minimum of 18 live games per season for the next four years.
For Mark Warburton, sporting director at Brentford and co-founder of NextGen, it is a moment to take pride in his hugely successful creation. "We're very pleased with the way it's expanded," he told
Goal.com
. "It's a constant battle because it's new, and football can be a very sceptical world.
"People don't like change. My belief is that a lot of them live their lives from season to season – short-termism, in other words. People think about doing the same things to keep their jobs, and we don't move forward. We've got to embrace positive change. I can't see a downside to these youngsters testing themselves against the best boys in Europe."
But there is a cloud on the horizon. Uefa watched the blossoming of NextGen through gritted teeth, dismayed at the idea they had been sidelined in the development of Europe's budding superstars. In December they decided to act, announcing plans for a Uefa Youth League – an U19 tournament open to the 32 teams in the Champions League – to run from the start of next season.
"There is a private company organising a tournament with the agreement of certain people who thought Uefa would agree," president Michel Platini told reporters at the time. "We realised it is a private company organising that and the executive committee requested it should be up to us to organise that, and we are doing that with the European Clubs' Association.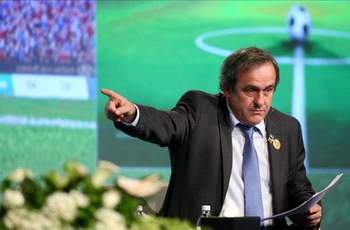 "We realised it is a private company, and the executive committee requested it should be up to us"
"We have created a carbon copy of the Champions League and we will have this test for two years. We have now created a competitive opportunity for youth players to be involved in international matches at club level. It allows us to provide a development opportunity and great experience not only for the players, but also for referees, who will be appointed on an international basis."
A pan-European tournament for the U19 teams of the continent's top clubs. So far, so NextGen. But there are some key differences planned for the Uefa Youth League. As well as being bigger – with 32 teams instead of 24 – the participating clubs are decided based on qualification for the Champions League rather than academy pedigree.
And here is where the big problems lie, at least as far as Warburton is concerned. "I think there are issues with the entry criteria," he admits. "Are you rewarding investment in youth and the academy, or are you responding to first-team performance? I'm a great believer in youth, so I like these experiences being given to them, but I've got questions about it.
"If Celtic have to go through Champions League qualifiers, their academy staff won't know until August whether they're going to be in the tournament. How do you plan? These clubs need to know their youngsters are going to be challenged at the highest level.
"At some clubs over the past decade – Barcelona, Arsenal, Inter, Chelsea – it wouldn't have been an issue, because they've been in the Champions League almost every year.
"But for other clubs like Anderlecht or Sporting Lisbon it would be. Sporting are magnificent, but their first team are sitting ninth in the Portuguese league. Ajax didn't qualify before. Are you really going to lose teams like that and say it's the best?"
It is this structure which convinces Warburton that the two tournaments can co-exist from next season onwards - "You have to guarantee these clubs that they're going to get a European program," he insists – but there is no doubt Uefa and NextGen will be directly competing to attract some of Europe's most prestigious clubs to their competition, and theirs alone.
| | |
| --- | --- |
| "Sporting are magnificent, but their first team are sitting ninth in the Portuguese league. Ajax didn't qualify before. Are you really going to lose teams like that and say it's the best?" | |
Uefa, for the moment, have no more to say on the issue. They have communicated no more information on the Youth League since its announcement, and declined to answer questions put to them by Goal.com about plans for their own tournament, as well as for NextGen.
Whatever Uefa decide to do, however, Warburton's thoughts are clear.
"It's a global game," he continues. "They're Uefa, they're the governing body in Europe, and I have absolute respect for that.
"We did it, and did it properly. It was done by football people, not by commercial people. Where others tried to get money and launch it, we got investors who believed in it, and then went and asked the football clubs what they wanted. They wanted to play the best against the best, and that's what NextGen is."
Follow Liam Twomey on