For a player of Wan Zack's calibre, his quick transition from the U-23 team to the national team set-up was not surprising.
But the manner in which he has influenced the Malayan Tigers is indeed impressive. Two assists and a goal in the last two games against Laos and Indonesia was more than enough to warrant his inclusion in Goal.com's Asian Best XI for November, which left Wan Zack Wan Haikal humbled.
"I would like to thank the Goal.com team for this honour," he said in an exclusive interview with
Goal.com Malaysia
.
"I'm definitely humbled by this appreciation and I believe it will further motivate me to perform at a higher level."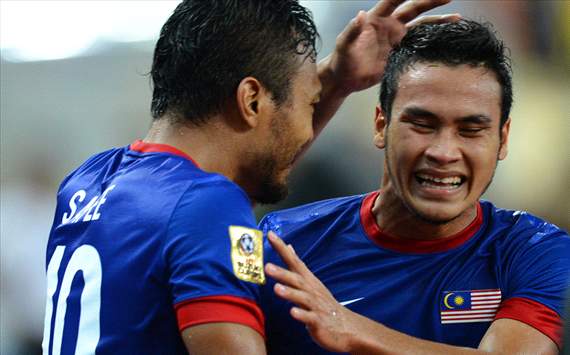 Prior to the tournament, Wan Zack was perhaps regarded as a back-up choice to the likes of Khyril Muhymeen and Kunanlan, who were already seasoned campaigners within the squad.
But in a Malaysian side that was trounced by Singapore in the opening match, Wan Zack was the only bright light in the side, coming off the bench to make an impression on the right flank.
He was subsequently granted a starting berth in the match against Laos, and Wan Zack repaid Datuk K. Rajagopal's faith by netting home the third goal in a 4-1 win.
He was retained for the deciding clash against rivals Indonesia, in which Wan Zack shone industriously with his rampaging runs and combination with Mahali Jasuli down the right flank. As a result, the nippy winger assisted Mahali for Malaysia's second goal of the night.
His combination with Mahali has been terrific so far but Wan Zack claims that there are no real secrets to it.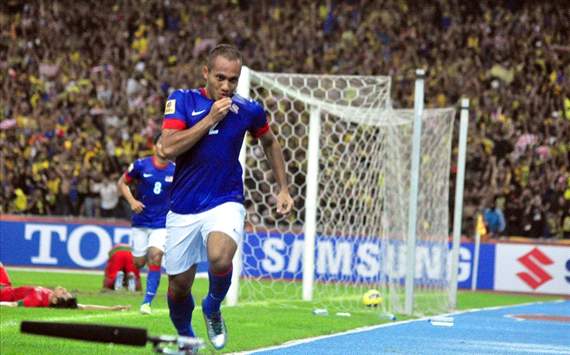 "Well there are no secrets to my combination with Mahali. I think it's just because we've been playing together for a long time now, especially with Harimau Muda. So we already have that special understanding between us.
As for the AFF Suzuki Cup, Malaysia will take on Thailand in the first leg of their semi final clash this Sunday. The Thais have been magnificent so far, ripping the Philippines, Myanmar and Vietnam apart en route to semis. Nonetheless, Wan Zack stated that it's important for the Malayan Tigers to stay focused and believe in themselves to secure a favourable result in the first leg.
"The Thais will be favourites but that will not deter us. We have to stay focused and continue our preparation right now. It will be important for us to fight until the final whistle as well.
"Our will and determination will be the key. We will definitely give 110 percent and fight until the final whistle.''
His confidence will surely resonate with the Malaysian football fans who are gunning for a victory against the tournament's favorites, Thailand.