Cesare Polenghi




EXCLUSIVE INTERVIEW




Follow on
Meeting Edgar Davids felt a bit as meeting a hip-hop star. His eyes hid behind some stylish sunglasses, the former Ajax and Juventus' legend sat in the press area, after yet another long day promoting street football n Asia.
I asked him if he was tired, but he greeted me with a warm handshake, and after a couple of jokes in Italian, he set the rules clearly: "I am here to talk about street football. No problem. Let's talk."
Of course. So, as I asked him to fill me in with the basics, Davids was soon on a roll: "Street football features all the basics of football: you get a lot of touches on the ball, it is fast, teaches you to think quickly and to be creative. Most of the greatest players have started with playing in the streets: Ronaldinho, Zidane, Pele, Diego [Maradona]... Also, street football is a lot about style, tricks with the ball... A player can develop his own moves and improve quickly. When you play eleven a side, you might go through a game with very few touches, but with street football you're always involved in the game, so it is a great way to improve your skill, and to learn how to create and use space, as the pitch is very small.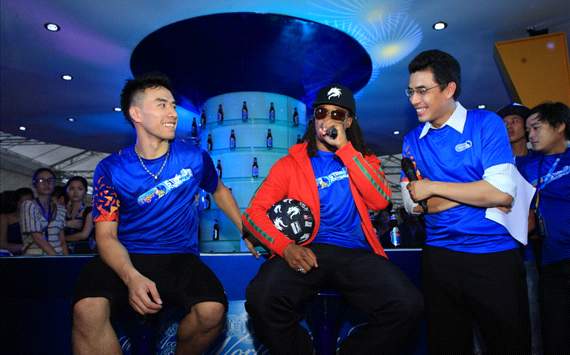 Don't you wanna be stylish?
I then asked Davids about street football's connection with fashion and music, and he again underscored the importance of style: "Just as you want to have good style as a player, you want to look stylish in your attire, and that is why I started the first street football brand, Monta soccer. I thought of clothes you can wear at school, but also would work if you want to play football on the way home. This is what Monta is about. And yeah, of course we like to play while listening to good music as well."
I pointed out as, compared to many other players of his generation who had retired, he took a quite alternative route, promoting street football around the world. What about being a coach, or a more ordinary career? "I am absolutely happy with my involvement with street football and Monta," replied the Dutchman. "Coaches need good players, and what me and the street football community is trying to do is to help to create more good players. We go back to the roots of football, and foster a game in which players work a lot on the ball. It is scientifically proved now that those player who practice more with the ball become better players than those who don't, so we have an important role, as through street football we prepare better players for the game."
"Asian players are very eager to work hard,
but they don't have the physicality of the Europeans, so they might actually need to work twice as hard."
How is Asia, so far, I asked him. "Asian players are very eager to work hard, but they don't have the physicality of the Europeans, so they might actually need to work twice as hard. With street football their skills will improve a lot, and so will their tactical awareness, because by playing within a limited space, you need to be very focused on your game. So, we want to inspire Asian kids to work hard, to become better players in the future, and they will definitely benefit from playing in the street."
"There are now Asian players who are doing very well, we have Shinji Kagawa at Man United and Yuto Nagatomo at Inter, who are very important for Japan and Asia, they surely inspire young kids. Moreover, in places like China now there are enough money to bring to Asia experienced players. This is very important, because they have what it takes to teach young players and help them to develop. You also need the right coaches and to create opportunities."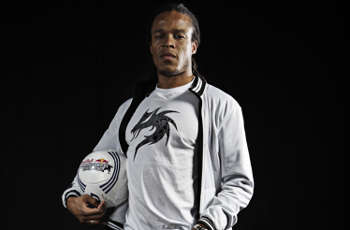 Is Tiger Street Football one of these 'opportunities?' I asked back. "I am happy to work with Tiger Street Football, and to help developing the game in Asia. It is only obvious that they came to me as an ambassador, because I was a professional football player, and now I can still play street football at a high level."
"Street football is great and it can help, because it is opened to everybody and it is very easy: all you need is a ball. By playing in the street, the level of Asian football can absolutely improve, as you will get more technical players, they will be quicker, more creative, and after succeeding in the street, it will be a piece of cake for them to do well eleven a side. Sure there are differences when you move to the full game, but it is not hard to adapt, a lot of players made that transition successfully."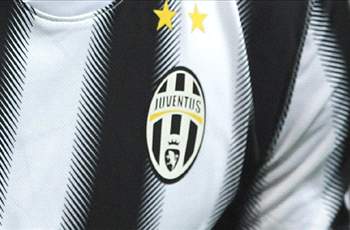 While Davids is clearly more interested in his present role as promoter of street football than on dwelling on his past, as we passed the microphone to the fans in Ho Chi Minh City, they were of course curious to ask him about his career. When pressed hard, he said that the club that he is more attached to is still Juventus. "They are doing very well, now, aren't they?" he commented happily.
However, he disagreed with those who are starting to label Juventus' Chilean starlet Arturo Vidal as 'The New Edgar Davids.' "He is a very good player. I want him to do well at Juventus, and he is doing exceptionally well... But there is only one Edgar Davids, and there will never be another one."
How do you stay up with football when on the move? With http://m.goal.com –your best source for mobile coverage of the beautiful game.