Time is ticking and the guns have been loaded. On the 3rd and 4th May (Saturday and Sunday), 32 Malaysian teams will be giving it their all at the 'Champs to Rio' futsal tournament to stand a chance of representing the country at a global futsal tournament in Brazil.
But the opportunity is even more attractive, as the futsal tournament will be running concurrently with the FIFA World Cup, and champions will stand a chance of catching some of the World Cup games live and exclusive from the stadiums.
So Malaysia, are you ready to find out who will represent the nation in Brazil?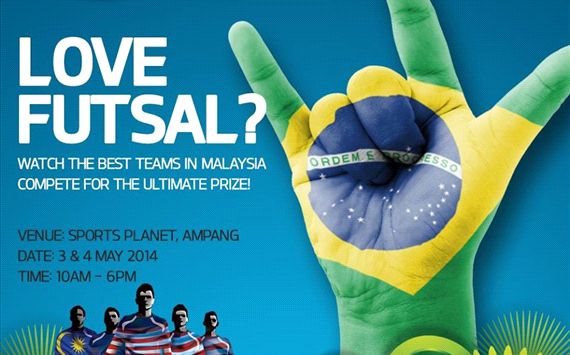 Head down to the Sports Planet outlet in Ampang this Saturday at 10am, and catch some of the best futsal talent in Malaysia strut their stuff in heated battles!