JOHOR DARUL TA'ZIM are set to produce some entertaining displays, via some Latin touches, to thrill fans as they challenge for honours this season.
The big spenders just need a few more matches to settle down.
This was evident in JDT's 2-0 win over a young, gritty and well-organised Perak side in their opening Super League match at Larkin Stadium last Saturday.
It was refreshing to see JDT, having more of the possession, displayed basically a passing game throughout the match. Yes...the ball more often than not... was on the ground.
Former Argentina international Pablo Aimar, the architect in JDT's offensive aspect, was a delight to watch on his debut for the Southern Tigers under coach Cesar Ferrando Jimenez.
The 34-year-old Aimar, even specifically marked by the no-nonsense visitors for the obvious reasons, still executed several lovely penetrative passes to trouble the visitors.
The problem was that his teammates, except for striker Luciano Figueroa, at times could not read what Aimar was trying to do.
A good example was when he did a dummy but not JDT player picked up on it.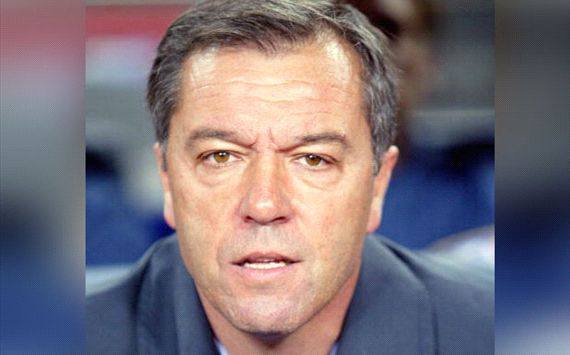 Jimenez has integrated a passing game into JDT.
This 'understanding' problem should be eased soon after more work on the training ground under the eyes of Spaniard Jimenez, who used to be manager of Atletico Madrid, among others.
The 32-year-old Figueroa, however, can combine well with Aimar in no time as they were once training and playing together with Argentina.
Also playing in the attacking role on Saturday was Amri Yahyah who was busy along the right flank.
Most of JDT's raids were executed on the right flank with the former Selangor man building up a good combination with rightback Mahali Jasuli.
Amri, for that matter, struck the first goal for the hosts via a header after a corner executed by Mahali.
Incidentally, Mahali was also making his debut for JDT after joining from Selangor. Perhaps, it was the Red Giants connection at work.
It's also interesting to note that Safiq Rahim managed to give a decent performance after being considered a flop last season.
It was his superb through pass which led Figueroa to score the second goal late on.
JDT fans are hoping Safiq will be able to improve and there is every chance he can after more polishing by Jimenez. Or could he?
Talking about Jimenez, the Spaniard is bound to work on his defenders.They were rather shaky when under pressure by the Perak attacking unit led by striker Zelimir Terkes and assisted by Myanmar midfielder Kyaw Zayar Win.
New-signing from Singapore in 'robust' centreback Baihaiki Khaizan did contribute well for JDT as he made life difficult for the dangerous Terkes.
He is set to be an influential figure for the team.
All said, an exciting season for JDT expected and it's difficult to see them not winning at least a trophy.
Adios!