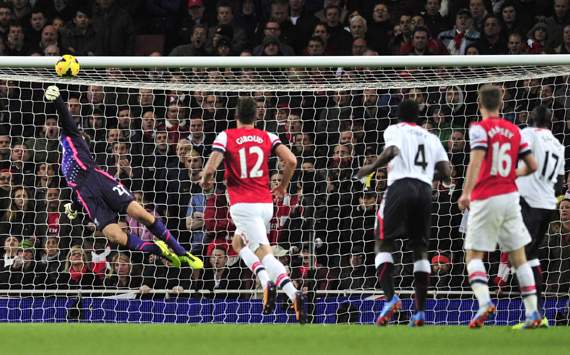 Goal Malaysia Columnist Ooi Kin Fai, "Aaron Ramsey's belter in Arsenal's win over Liverpool in the Premier League on Saturday. The Welshman continued his rich vein of form by thumping in a magnificent shot that left Simon Mignolet with no chance of saving it. That strike took Ramsey's goal tally for the season into double figures and Ramsey's goal-scoring form has helped Arsenal to reach the top of the Premier League pile."
@Aeroberg
KHAIRUL AZHAN'S CAT-LIKE REFLEXES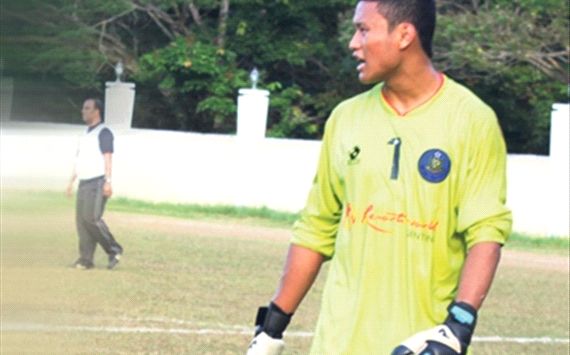 Goal Malaysia Columnist Keeshaanan Sundaresan, "The performance of Pahang's goalie Khairul Azhan was jaw-dropping indeed. In a final of such stature with so much at stake, Azhan performed admirably. His save just before half time kept Pahang in the game going into the break. But he was even more instrumental once Pahang took the lead in the second half. First, Dickson's long range shot was tipped away brilliantly by Azhan, and several other quality saves followed. He picked the right occasion to be on top form and as a result, Pahang are now Malaysia Cup champions."
@keeshsundaresan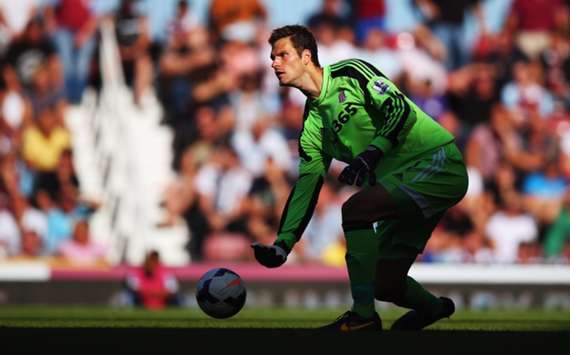 Goal Malaysia Senior Editor Mustapha 'El Loco' Kamaruddin, "Stoke City goalkeeper Asmir Begovic scored one of the most remarkable and ridiculous goals of the season against Southampton on Saturday – a wind-assisted opener after just 13 seconds! Begovic was the fifth goalkeeper to score in the English Premier League. The others were Peter Schemeichel, Tim Howard, Brad Friedel and Paul Robinson."
SPORTING PAHANG AND KELANTAN FANS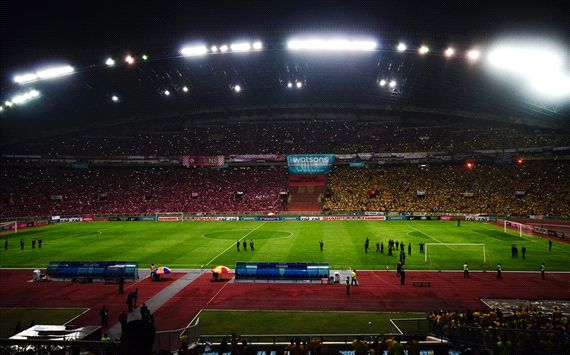 Goal Malaysia Chief Editor Falah Abdullah, "It was great to see the majestic 80,000 capacity Shah Alam Stadium restored to its former glory last night and credit must be given to Pahang and Kelantan supporters. They came in droves to support their team and co-existed peacefully. When was the last time two sets of supporters could sit next to each other without any incidents? Kudos to their exemplary sporting behavior."
@AlfalahAbdullah