Although the 2013 Malaysian football season is still going on with the Malaysia Cup entering the semifinal stage, preparations for the 2014 season are already underway, especially for teams that crashed out.
On Monday, the Football Association of Malaysia (FAM) announced several important dates for the domestic leagues, with one of them being the final player registration date for clubs; December 4 2013.
With this piece of news, we at Goal are pleased to bring back our transfer news and rumours feature, so stay with us for the latest updates in Malaysian football.
In addition to this, the allowance of one more import player across all the teams next season will surely make the coming transfer window a more exciting affair for the fans.
Kicking off the feature today is a roundup of the already confirmed transfers involving the Malaysian team with the deepest coffers at the moment.
Johor Darul Takzim have already signed up two international and domestic stars.
NAZRIN NAWI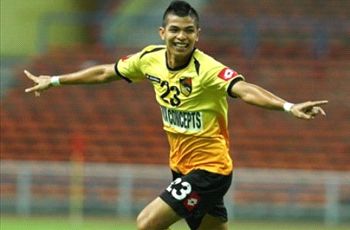 Despite having a verbal agreement with his home state team Kelantan to come back and play for them in 2014, Negeri Sembilan star Nazrin Nawi appears to have changed his mind and accepted an offer from Johor Darul Takzim instead.
He confirmed the news himself around two weeks ago, saying that he does not deny that this change of heart came about from the better monetary incentive offered by his southern suitors.
He is also attracted by the opportunity to play with the best players in the country for JDT. He has confirmed that Negeri Sembilan have persuaded him to extend his contract with them but he declined the offer.
PABLO AIMAR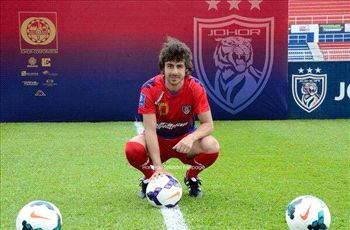 Around the same time, they have also completed the signing of former Argentina World Cup star Pablo Aimar for a two-years deal which is reportedly worth about MYR7.2 million a year.

The 33-year-old last played club football for Benfica, and will be replacing Brazilian Andrezinho at Larkin, who had since been released by JDT.

His signing will see him partnering up with his compatriot Lionel Nunez, JDT's current forward, should Nunez's service be retained by the club for the 2014 season.

Interestingly, this will not be the first time that Aimar will be playing at the Larkin Stadium. He first played there in the 1997 FIFA World Youth Championship which was hosted by Malaysia, in a quarterfinal match between England and eventual champions Argentina - a match which they won 2-1 and in which Aimar himself scored.
Follow Zulhilmi Zainal on