The 30-year-old midfielder admits to seeing similarities between Malaysia's emerging right-back and his former Thailand teammate
Malaysian defender Mahalli Jasuli has become the talk of the Thailand team, since playing a starring role in the first leg semifinal match of the AFF Suzuki Cup against the War Elephants in Bukit Jalil on Sunday.
The Selayang native was superb in defence and made the visitors' left-back Theerathon Bunmathan back-pedal whenever he ventured forward with his overlapping runs. This forced coach Winfried Schaefer to withdraw the Buriram United full-back on 50 minutes, straight after Mahalli assisted Norshahrul Idlan Talaha to open the scoring with a sublime cross.
The Thais however managed to rescue the match, thanks to a Teerasil Dangda equaliser 12 minutes from time.
Yesterday, Thai midfielder Pichitphong Choeichiu jumped on the Mahalli bandwagon when he compared the former Harimau Muda captain with a famous Thai right-back.
"Mahalli Jasuli reminds of Suree Sukha," said Pichitphong, likening him to a player viewed as one of the best right-sided players in the last few decades in his country.
"He has a really good game. He was the one who caused us lots of problems in the first leg."
The Muangthong United player stated that Mahalli and Suree have a similar playing style.
"He has good skills, speed and strength. His style gives me an image of Suree Sukha in Malaysia uniform," added Pichitphong.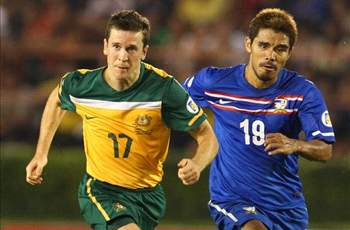 For the record, the 68-times capped Suree has had playing stints in Singapore, England and Switzerland. In 2007, he famously signed for Manchester City - then owned by former Thai Prime Minister Thaksin Shinawatra, as part of the Eastlands club's partnership agreement with Chonburi FC.
The 30-year-old is now involved in a contract dispute with Chonburi and has not played for the last six months as a result.