The stage has been pretty much set. In 2010, Malaysia were trounced 5-1 by Indonesia in the opening game of the AFF Suzuki Cup, much to the dismay of the local football fanatics. Nevertheless, Datuk K. Rajagopal's men kept intact and progressed all the way into the final, before seeking revenge by beating Indonesia to lift the trophy.
Two years from then, the defending champions were humbled by their causeway rivals Singapore in the opening match of the 2012 AFF Suzuki Cup. The boo-boys emerged from darkness, but the man at helm remained calm and promised a renaissance. Most importantly, he also vowed to beat Singapore if they were to meet them again in the final.
True enough, the Malayan Tigers roared impeccably against Laos and Indonesia, smashing six goals against them to qualify into the semis. Only one goal was conceded and confidence was restored. Thailand were up next while the Philippines took on Singapore in the other tie.
The Thais were being touted as massive favourites to lift the trophy but our boys played a discplined game to earn a 1-1 draw. On the other side, Singapore seized a 1-0 aggregate win to book a spot in the final.
And as the second leg between Malaysia and Thailand approaches, the temptation of revenge could be motivational. A different script will come into the picture, and below is five steps for Malaysia to alter the script in their favour and book a spot in the final against Singapore.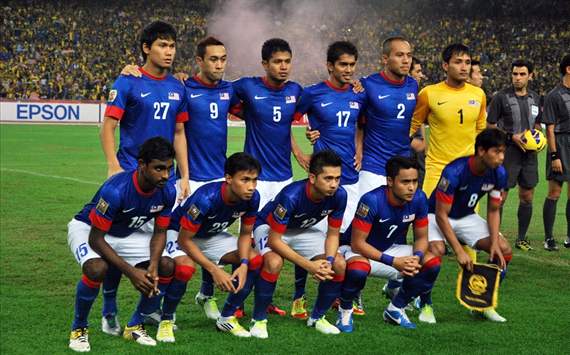 Thailand are technically a pretty good side and will be going all out to attack. Despite the resurgence of modern football tactics in recent years - including 'parking the bus' - it's advisable for Malaysia to abandon all defensive-minded tactics and play an open game here.
Philippines played an open game against the Thais and only lost 2-1, which was a pretty decent result to be honest, mainly because the Thais went on to thrash Myanmar – who were playing a conservative game - 4-0 in the following game. Furthermore, Malaysia need to score in this one as a 0-0 draw would put Thailand through into the finals on away goals. More reasons to spread out passes and play an open game.
CONTAIN THAILAND'S MIDFIELD

This is where we will be missing Shakir Shaari as he was fantastic in containing Indonesia's midfield during the group stages. Per contra, the Malayan Tigers will now be banking their hopes on Gary Steven Robbat and Amar Rohidan.
Both men were tasked with rattling the Thai midfield at the Bukit Jalil stadium and they did somehow sort things out. Similarly, the onus will be on them again. Thailand's midfield is like a generator that induces their attacking moves and it will be absolutely essential for Malaysia to stop that in order to have any chances of beating them.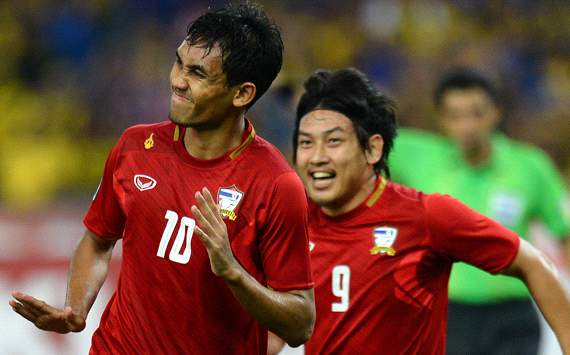 The Thai forward has already netted four goals so far, including the equalizer against our Malayan Tigers in Bukit Jalil. Such is his quality that we will have to pay extra attention to him. Teerasil Dangda's capability doesn't only limit him to scoring goals but also creating them, just like he showcased on a few occasions last weekend.
If Malaysia do not allow him space to attack or even build up their play, it will do a great deal in assisting their mission of overcoming The War Elephants. The likes of Aidil Zafuan and Fadhli Shas will have to keep a close eye on this man on Thursday night.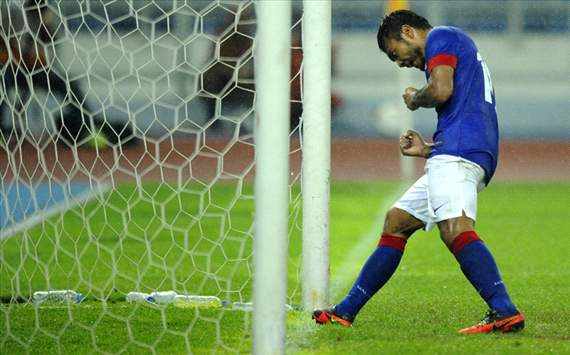 Now the players will certainly know the drill. They have to score because the Thais are already in a comfortable position with the away goal. But here is where Malaysia will need to improve from their previous outings. We have been guilty of missing clear-cut chances upfront, and I must say that our finishing has been shambolic at times.
With a determined Thai side waiting for our boys, they must be more clinical. Exploit the flanks and threaten them with our pace. Flip in balls into the box and our forwards must be ready to seize every single chances coming their way because in matches like this, they don't come too often.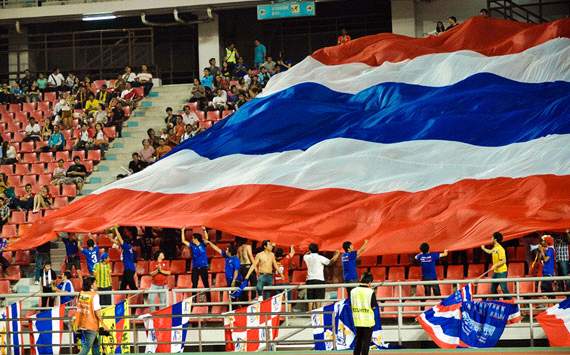 Disregard everything that happened on the pitch in Bukit Jalil and take a bow to the crowd present within the stadium. The atmosphere was one of its kind and certainly capable of inspiring great occasions like these.
The strong 80,000 support was definitely a catalyst behind the solid performance of our Malayan Tigers and this time around, it won't the same. With the Thai fans set to flood in numbers and spur their team on, Datuk K. Rajagopal's men must not be intimidated. Emotions will be flaring, but chances are that if our boys can keep cool and absorb the atmosphere, they can certainly give the Thais a run for their money.