WHAT THE PAPERS ARE SAYING

Berita Harian
Harimau Muda A will be left to fight it out with the home states of the six players they plan to bring into the team for next season. The six are Rozaimi Rahman (Sabah), Ashri Chuchu (Sarawak), Zubir Azmi (Terengganu), Azrif Nasrulhaq Badrul (PKNS), and Kenny Pallraj and Nurridzuan Abu Hassan (Perak).
Three Harimau Muda A players are expected to join their respective home state teams as they become ineligible for the Under-23 age group next year. The three are Mahalli Jasuli (Selangor), Affizie Faisal Mamat (Terengganu) and V. Kavichelvan (Kuala Lumpur).
Selangor are in negotiations to sign Liberian international Francis Forkey Doe as a replacement for the released Bosko Balaban.
The Red Giants are also in talks with Kuala Lumpur's Afiq Azmi and Abdul Manaf Mamat of Terengganu, and have offered S. Veenod a full-time contract.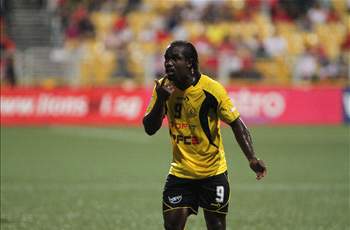 Kosmo
Vietnam striker Le Cong Vinh is attracting interest from Selangor.
Johor are getting closer to the signature of Malaysian captain Safiq Rahim.
Selangor captain Amri Yahyah is on the verge of agreeing a deal with Selangor PKNS.
The Star
Former MPPJ forward, Juan Manuel Arostegui could be back in Malaysian football with Pahang.
CONFIRMED DEALS / INS AND OUTS

Selangor
The signings of two Malaysian internationals, namely S. Kunalan ( Negeri Sembilan) and Sharbinee Allawee Ramli (Terengganu) have been secured.
Pahang
The Elephants have decided against renewing the contract of Brazilian Maycon Carvalho Inez and Russian Boris Kochkin for upcoming season.
ATM
Key imports, Marlon Alex James and Bruno Sebastian Martelotto have signed extensions to their contracts.
The Gladiators have also signed former national skipper Shukor Adan.