---

BY OOI KIN FAI

Follow on Twitter

---
One could legitimately ask if the 7-1 thrashing could have been avoided, had Brazil still had the services of Thiago Silva and Neymar. But Germany are through to their first final after disappointments in the last two FIFA World Cups. Goal looks at the tops and flops from an enthralling match this morning.
TOPS: TONI KROOS & SAMI KHEDIRA
The two midfielders provided mesmerising displays and proved why they could well be the two most sort after players in this transfer window as they overwhelmed the Brazilian midfield with their pressing and passing combination. They combined to produce 4 of the 7 goals that they plundered in beyond Julio Cesar. Working as a partnership in a position ahead of Bastian Schweinsteiger, Kroos and Khedira hounded Luis Gustavo and Fernandinho into submission. Should this display not encourage Bayern Munich and Real Madrid to keep them, respectively, it should at least add a few more millions to their asking price.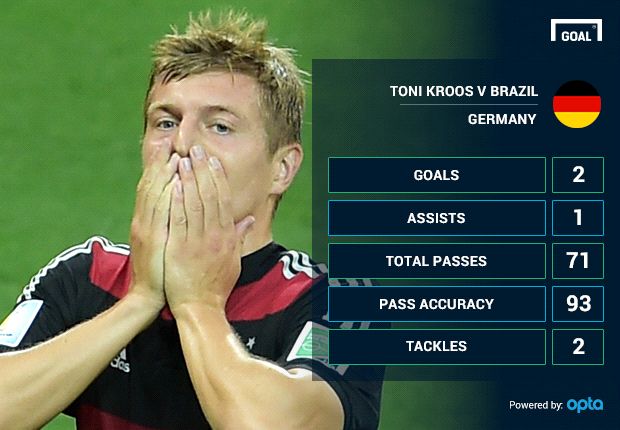 Manuel Neuer was again outstanding in goal for
Die Mannschaft
. After his heroics against France in the quarter finals, the Bayern Munich keeper was again in his element against Brazil. Despite the score-line, Brazil still registered 8 shots on target but only managed to convert one of those chances. Neuer's consecutive saves against Fred was the highlight of his game as he was the dominating force inside his own penalty box.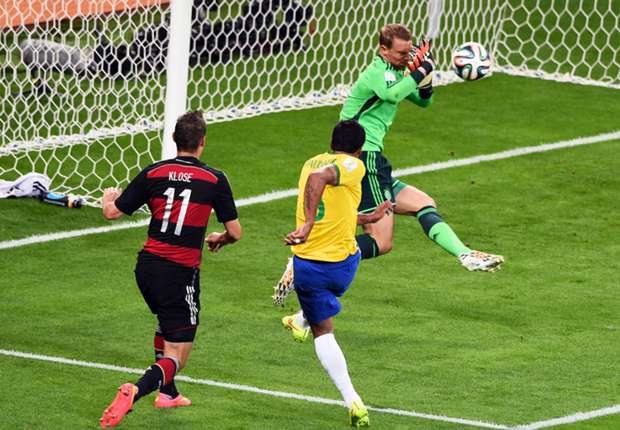 FLOPS: DAVID LUIZ & DANTE

Dante and David Luiz were as poor a pair at centre back as any who has played in this World Cup. The absence of Silva hit Brazil hard as Dante never discover the understanding that the Silva-Luiz partnership seemed to have. Time and again, disorganization of the defence and poor positioning lead to Germany cutting them open like a hot knife to butter. As the highly regarded member of the partnership, Luiz also disappoints with his constant venturing forward without the slightest regard to the already ailing defence.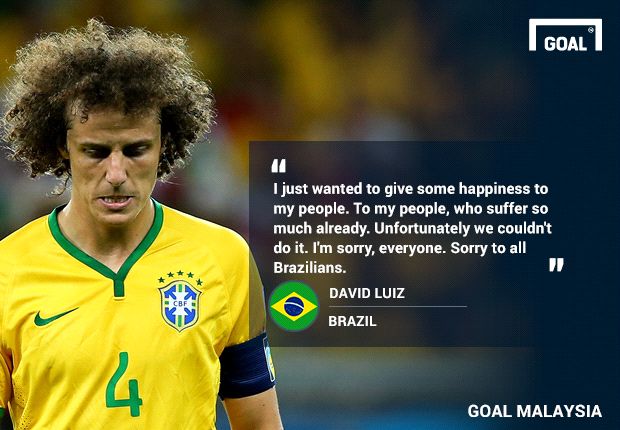 Hulk and Fred were missing the star in the usual front three, in Neymar. Bereft of their more illustrious colleague, neither player could muster any form of threat to the German defence led by Mats Hummels. One could very easily go through the playback of this match and judge that both players made numerous mistakes with their decisions, either to pass or to shoot. While Hulk departed at half time, Fred was left to receive the bulk of the boos that rung round when he was substituted late in the second half. The Brazilians in attendance were clearly dissatisfied with their contribution and they weren't wrong.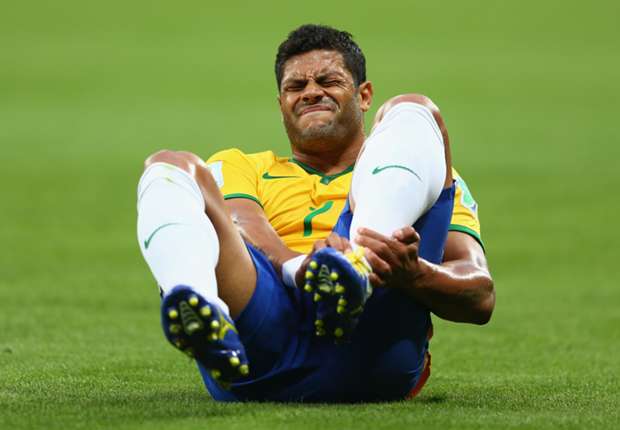 Do you agree with our choices? Let us know YOUR opinion by dropping a comment below