ARSENAL'S RECORD BREAKING FEAT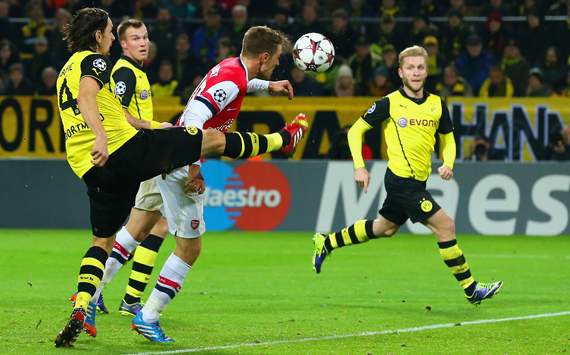 Goal Malaysia Columnist Ooi Kin Fai, "On Wednesday, Arsenal achieved a history of sorts, pertinent mostly to English clubs. In beating Borussia Dortmund at the Signal Iduna Park Stadium, Arsenal became the first English club to do so, that is win away at Dortmund. On it's own, it may not mean much but if taken into context with other matches the Gunners have won in the past, then it's quite an achievement. San Siro, Santiago Bernabeu and Allianz Arena, homes to AC Milan, Real Madrid and Bayern Munich respectively; those three clubs also suffered their first ever home defeat by an English club at the hands of Arsenal. While Arsene Wenger may not be as proud of his charges after Sunday's defeat at Manchester United, he would have undoubtedly be pleased with his record at major European clubs."
@Aeroberg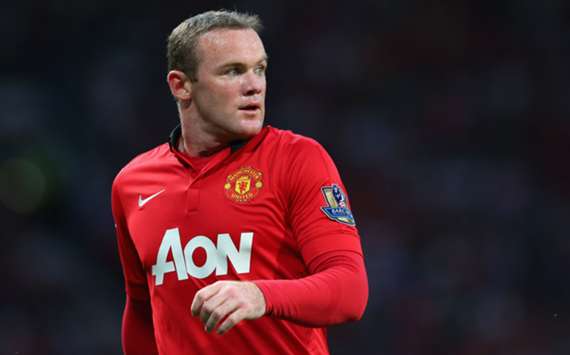 Goal Malaysia Columnist Keeshaanan Sundaresan, "There was a meme that emerged after the game between Arsenal and Manchester United, claiming that two thirds of the Earth is covered by water, while the rest is covered by Wayne Rooney. It was perhaps one of the most apt things to represent Rooney's performance against the Gunners; he was literally everywhere. People spoke about Robin van Persie being the deciding factor with his goal, as well as Phil Jones who helped keep Ozil out of the game. But Wayne's performance was an absolute masterclass. His energy drove the team forward, and his hunger in closing down the Arsenal players was equally amazing as well. We all know Rooney and his capabilities, but if the man continues to clock in performances like he did against Arsenal last night, David Moyes will be smiling in bed more often than not."
@keeshsundaresan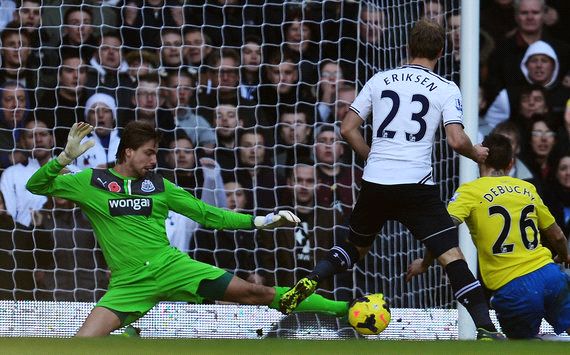 Goal Malaysia Senior Editor Mustapha 'El Loco' Kamaruddin, "Amazing Newcastle goalkeeper Tim Krul practically steered the Magpies to a 1-0 win over Tottenham in the English Premier League clash at White Hart Lane on Sunday. The 25-year-old, 6ft 4in tall Holland international performed like a 'man possessed' as he frustrated Spurs time and time again. Spurs executed more than 20 attempts at goal - nearly 10 on target - but Krul was unbeatable. With countless saves, many of them being excellent, it is unlikely there are many goalkeepers on this planet could have done the same for Newcastle on Sunday. Also known as 'bakkers handen' or 'baker's hands' for his agility and handling, Krul was a pain to Spurs and their fans in the end."
BAYERN FANS REMEMBER NAZI POGROM VICTIMS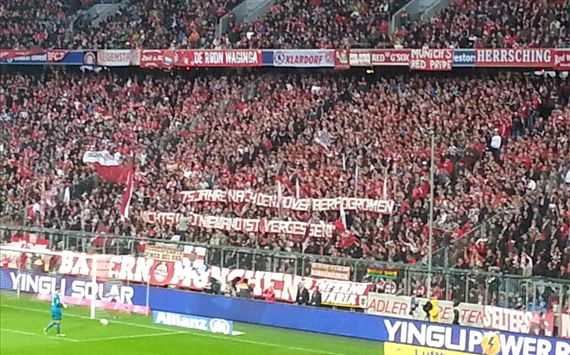 Goal Malaysia Columnist Zulhilmi Zainal, "On the 75th anniversary of Kristallnacht, when a number of Jewish families and businesses in Germany were assaulted by Nazi supporters, Bayern Munich fans raised a banner remembering the victims. The banner which roughly translates to "75 years after the November pogroms, nothing and no one is forgotten" was raised during the Bayern and Augsburg match on Friday. The Munich club also had run ins with the Nazis before World War II, when their Jewish club president at the time, Kurt Landauer, was captured by the Nazis. However he was released, and escaped to Switzerland."
@ZulhilmiZainal
FELDA UNITED'S TRANSFER NOUS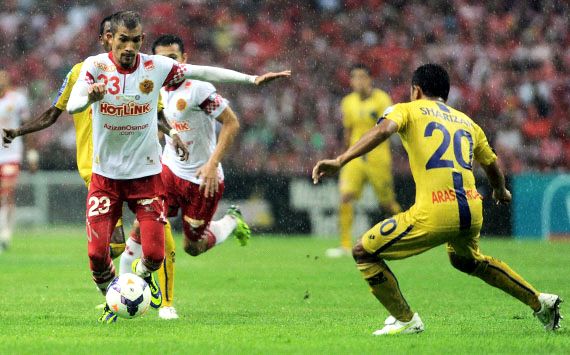 Goal Malaysia Chief Editor Falah Abdullah, "Relegated from the Malaysian Super League (MSL) positioned second from bottom with the worst defensive record, all seemed lost for Felda United. However, they showed their burning ambition to achieve a quick return to the MSL by shoring up their defence with the signing of two ATM stalwarts; goalie Farizal Harun and veteran defender Shukor Adan. Not content with the two coups, the Settlers complete another transfer masterstroke by beating the likes of Kelantan and Perak to the signature of midfield wizard, Indra Putra Mahyuddin. Despite his advancing years, Indra is a quality forward with an eye for a goal and will definitely be pivotal to Felda United's promotion hopes next season."
@AlfalahAbdullah