Lets put things straight across the table. Everybody likes a winning football team, and when Ong Kim Swee's men lifted the Merdeka Cup trophy last weekend, it sent Malaysian fans into raptures. Sometimes it doesn't matter what trophy or competition the team wins, all that matters is that it won.
ELDSTAL IS A MASSIVE ASSET TO MALAYSIAN FOOTBALL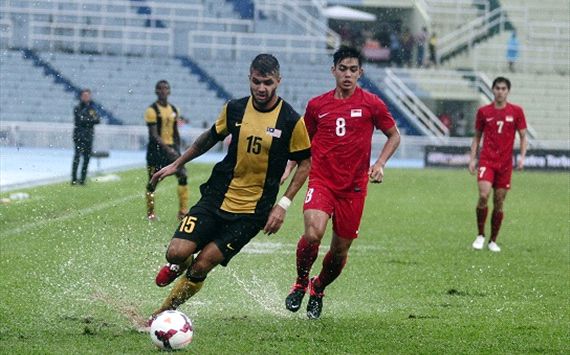 The thing about Junior Eldstal is that he pretty much adds a new dimension to Harimau Muda. Ong Kim Swee has plenty of players with technical ability under his tutelage, but with Eldstal, they have a physical presence in midfield. In the aftermath of Marouane Fellaini's debut at Old Trafford the other day, United fans celebrated the idea of having such a tall midfielder in their side and we can draw parallels on this circumstance with Eldstal as well. The Sabah-born midfielder works hard, is never afraid of comitting tackles and loves taking a shot or two as well. And his physical size allows his midfield counterparts to push upfront, knowing that Eldstal is there behind them to block any possible counter attacks. Moreover, Eldstal functions brilliantly in a more 'modern-football-suited' 4-2-3-1 formation, which gives Malaysia plenty of options as well. Thus, the Sarawak FA midfielder is a massive asset to Malaysian football.
MYANMAR IS EVOLVING TO BE A VERY PHYSICAL SIDE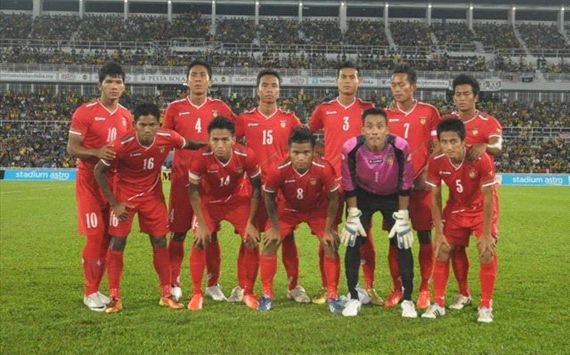 The state of football in Myanmar has pretty much been in limbo over the past 20 years or so, but people would always refer to them as Asian giants back in the 1960s and 1970s. Suk Bahadur, who is considered to be the greatest player to have been produced in Myanmar, was the obvious pinnacle of the team, as they dazzled their way to two Asian Games title in 1966 and 1970. But judging by their recent revival, it seems that they have opted for a more physical approach. The likes of Kyaw Ko Ko, Kyi Lin, and Kyaw Zayar Win are all dangerous players, but more importantly physical players as well. They work hard to close down on opposition players, while using their upper body strength to gallop past defenders. Kyi Lin in particular, has shown immense potential for such a young player.
WAN ZACK LOOKS MORE MATURED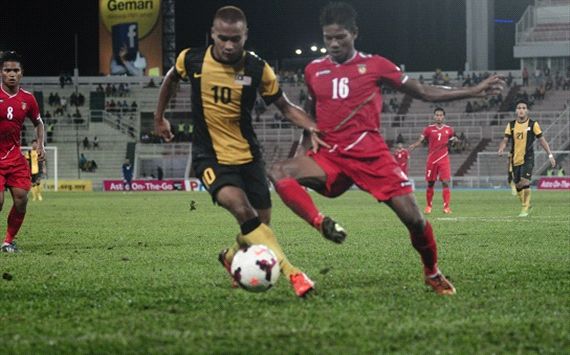 It's either Wan Zack has benefited from his time in Japan or the lad has evolved as a player. Regardless, Wan Zack displayed maturity throughout the Merdeka Tournament. He has the tendency of being a tad too selfish at times, which often fuels criticism. But in this case, Wan Zack was more of a team player and a hardworking one as well. Plenty of critics emerged when he missed that penalty against Singapore on Matchday 1, but the manner in which he bounced back in the following games was absolutely magnificent. His decision-making seems to have improved, and Wan Zack also drops down more often. Equipped with pace and trickery, Wan Zack is not only a key player for Harimau Muda, but is already widely recognized as the best Malaysian winger as of now.
WE HAVE VERY TALENTED GOALKEEPERS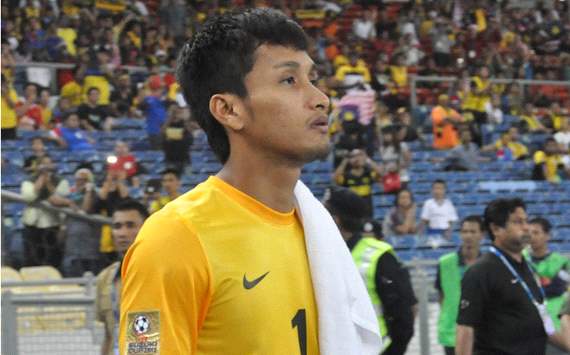 I can't really remember the last time Malaysia had quite a number of dependable goalkeepers on the ranks. When it comes to the national team, we now have Farizal Marlias, Khairul Fahmi and Norazlan Razali as the first three options in no order. All three of them are pretty reliable as shot-stoppers. though they have the tendency to be a bit eccentric at times. But if ever we need someone else to stand in between the sticks, Izham Tarmizi is a name that must be considered. The young goalkeeper has been an essential part of the Harimau Muda set-up in recent times, but his performances in the Merdeka Tournament was excellent. Especially in the final against Myanmar, where Izham had to deal with a plethora of shots coming from the likes of Kyi Lin. Undoubtedly, Izham still has plenty of room for improvement but given the right exposure, he will definitely go on to be Malaysia's Number One some day.
ONG KIM SWEE'S MEN HEADED IN THE RIGHT DIRECTION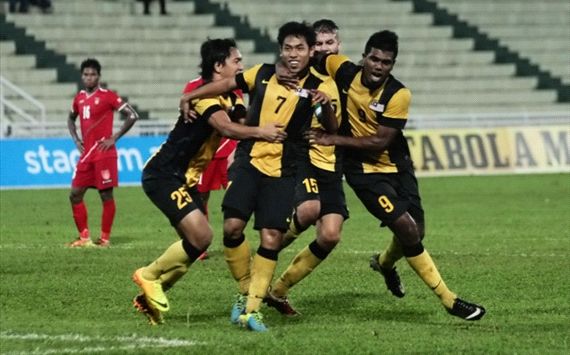 From the offset, Ong Kim Swee has always insisted on the Southeast Asian Games being their ultimate target. And at this moment, it appears that his troops are headed in the right direction. Five long months in Europe were spent playing competitive friendly matches against a variety of teams, while they also contested in the World University Games. With all that in the bag, they put on an impressive show in Kuantan, en route to clinching the Merdeka Tournament title. Yes, Thailand did not send their best team while the likes of Indonesia and Vietnam did not participate. That being said, Harimau Muda's clinical showings throughout the tournament did not go unseen. They maintained their shape in defence, attacked with intent and strategy, and kept their cool in tensed moments. On a grand scale, there is much to improve. But with the SEA Games combat edging ever closer, Ong's boys are certainly on track.