The new adidas Nitrocharge boot is created especially for the 'engine' of the team to last the full 90 minutes as a box-to-box player
adidas has unveiled a brand new energy-retaining football boot designed for the next generation footballer. Nitrocharge is the first new adidas boot silo since the release of the hugely successful f50 range in 2004. adidas now looks to a new set of world-class 'engine' players - Daniele De Rossi (A.S. Roma), Dani Alves (Barcelona), Ezequiel Lavezzi (Paris Saint Germain) and Javi Martinez (FC Bayern Munich) - to rise to the top with the revolutionary Nitrocharge boot.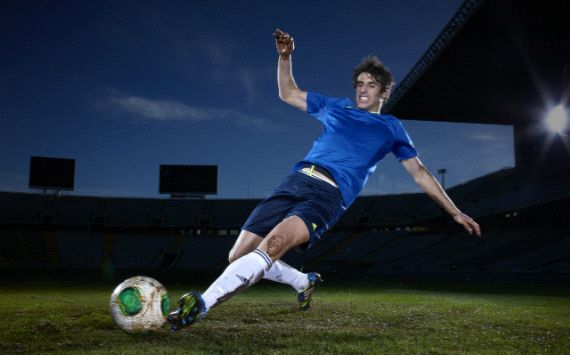 The visually striking Nitrocharge is an evolution of adidas' heritage in creating footwear to fit certain player types. The unique positioning of Nitrocharge has energy retention at its heart and has been designed specifically for the archetypical footballer who is always first on the team sheet; the player who powers a team while running and tackling more, relentlessly and ferociously seeking chances from box-to-box over 90 minutes.
The 'engine' is a player adidas has recognised and actively sought to engage with over the last two years. Now, following a partnership with football statisticians Opta, an algorithm has been developed from which player performances can be analysed to determine how well they suit the 'engine' role.
The Nitrocharge boot realises a range of new technologies that when combined will innovate the way 'engines' play the beautiful game.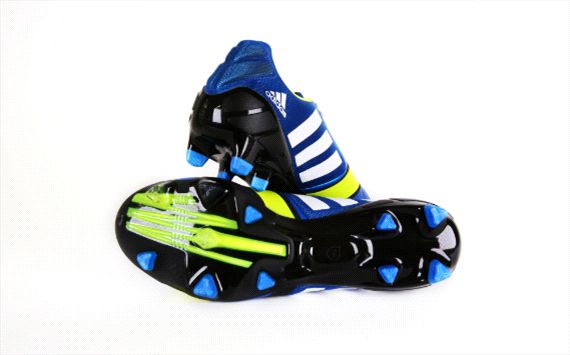 The eye catching ENERGYSLING arches over the boot supports side-cuts and turning movements to sharpen reactions on the pitch.
The sole plate of the boot contains a zigzagging ENERGYPULSE, inspired by spring technology, with high-elastic material at its heart, providing premium energy during the off toe phase of sprinting.
A protection mesh layer around the foot and Protection pads around the most sensitive tackle zones such as the Achilles tendon also feature in the boot.
If you are indeed the 'engine' of your team, up your game with the latest adidas Nitrocharge boot!
Nitrocharge is now available at all participating aL-ikhsaN Sports Outlets and at all adidas Sports Perfomance Concept Stores.
For further information please visit adidas.com/football or go to facebook.com/adidasfootball or @adidasfootball on twitter to join the conversation.