While Malaysian Gooner, Ooi Kin Fai, lives in the moment of Arsenal's recent success, he tugs on the topic of referees' calls that can make or break a game; for Norwich City
In a week that saw the confirmation of the UEFA Champions League semi-finalists, it was evident that some teams rely on particular individuals more than others. A player can be the life and soul of a team. Regardless of how good a team is, without this one 'star player', the machine doesn't function as it should.
As much as it was uplifting for Barcelona to see a half-fit Lionel Messi slogged onto the field, it must have been demoralising for Paris Saint-Germain to see the little magician come on. That substitution changed the match and the rest is history. What does that have to do with Arsenal? Well thankfully, the case isn't the same with the Gunners.
In the past, or more specifically since the dissolution of the Invincibles that swept through an entire Premier League season unbeaten, Arsenal has always had an individual to rely on. More often than not, without this particular individual, we would struggle and lacked cohesion in our game. Thierry Henry, Cesc Fabregas and "he-who-shall-not-be-named"; have all worn that mantle.
While the current Arsenal side may not be as good as when those aforementioned stars played, it is encouraging to see that the functions are the same with or without specific individuals in the line-up. For example, Jack Wilshere is considered the best of the English players at this point in time (highlighted by the fact he dominated Brazil in one England friendly match) but we have not missed his absence due to injury.
That said, it specifically means that Arsenal are not dependent on any particular individual and are working much better as a team. Of course, when more individuals are taken out of the line-up, our game suffers. The team is healthy now and it pleases me to no end that we are able to field consistently the same side, game after game.
The win over Norwich continued our wonderful run of consecutive wins, taking the number up to five. That's the best run we've been on this season and it helps to build belief in the team. The kind of believe that they can overcome any obstacle and recover from any situation, to win. That win took us up to third in the league standings and ultimately increases the pressure on Tottenham and Chelsea.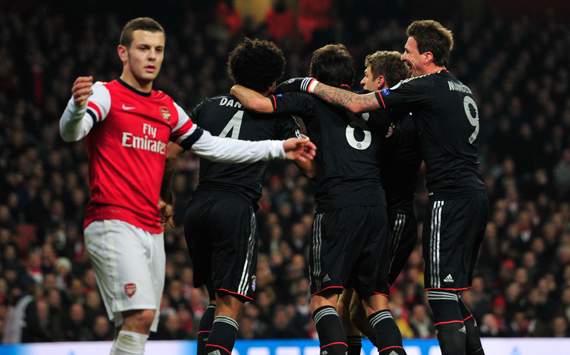 Jack Wilshere has been a key man for the Gunners but Wenger's forces have done well in his absence.
The victory at the Emirates Stadium on Saturday was not without questionable refereeing decisions. On one hand, it was pleasing to see the officials showing the hard line when it comes to shirt tugging. If it happens anywhere outside the penalty box, the officials are more eager to call it, less likely when it happens inside the penalty box.
It is also because of the officials' decisions that Norwich players felt hard done. By the letter of the law, any shirt tugging is considered a foul. And because these decisions are not normally given, Norwich players will feel it's unfair for them to be penalised. Why would others get away with it and they can't.
One thing which the officials need to get rid off is inconsistency. They need to apply the rule because it is black and white. If more of these actions get penalised, the less the players will do it. Defending is a lot more than just holding someone back via his apparel. It's about positioning and choosing the right time to make a tackle/block.
Of course it doesn't help the officials that these incidents happen in a split second and they too have to make decisions quickly. It's not like they have the benefit of replays to analyse the incidents. The officials' job is not easy with the speed in which the game is played these days. Goal line technology will be in place next season and that will give them some much needed help. And hopefully, there are more innovative solutions in the pipeline.
Luckily there won't be time to dwell on that as Arsenal play again on Wednesday morning (Malaysia time). Been a while since we last had matches so near one another. Onwards and upwards we go.