By Roshan Narayan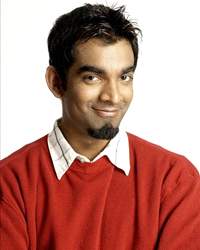 It will NOT be the first time that only two leagues or nations will be represented at the semi-finals of the UEFA Champions League.
But what does it tell you about how the Spanish La Liga and German Bundesliga currently fare against the English Premier League, French Ligue 1, Italian Serie A, Dutch Eredivisie, Portuguese Primeira Liga, Russian Football Championship etc...?
Granted that when you compare how the national sides of both those nations are doing in the international stage, it's pretty envious. Even Arsene Wenger has resorted to looking at those two leagues when it comes to nailing future transfer deals.
It has already been pointed out that there were no English teams in the quarter-finals of Europe's biggest competition. Neither are they in the top 10 of UEFA's club coefficient rankings either, which calculates the performances of teams from the last five seasons. That's a good enough yardstick to determine how good a club is, surely? Chelsea who are in 13th place is the highest ranked English team by the way, just ahead of Manchester United and Arsenal. There's only one French and Italian side in the top 10.
So, I think it's best we stop labeling the top tier of English football as the best league in the world. What criteria was taken into account when determining that against their peers across the continent, I'd like to know.
It's not just that.
Compare the football quality on the pitch between the semi-finalists if the UEFA Champions League - Borussia Dortmund, Bayern Munich, Real Madrid and Barcelona - with that of Manchester City, Liverpool or United. Already, I think a gulf is slowly developing in terms of technique and individual skills.
With Dortmund, you have a youthful and promising side that play attractive football. Every club is trying to poach a player from the eight-time Bundesliga champs. Guided by a loony but amiable football nut in Jurgen Klopp, whose stock continues to rise as his name is bandied about with various big clubs across Europe from Real Madrid to Chelsea and Manchester City ... Klopp is what you'd get if you combine Arsene Wenger's astute mind with Jose Mourinho's passion.
In Bayern, you have a side that's consistently feared by others. And why not? They've progressed to the finals of Europe's most lucrative tournament twice in the last three seasons. Their team reads like a who's who of football. Even players like Mario Gomez, Arjen Robben and Xherdan Shaqiri can't cement a permanent first team place in this current squad! It's hard to believe they have yet to win the treble in their club's rich history. At this rate, it looks very likely that could become a reality this season. What does that leave incoming head coach Pep Guardiola to work on next season? Your guess is as good as mine. All I know is, they're poised to be even more intriguing to follow both in Europe and in the Bundesliga.
Then, there are those two Spanish clubs. Combined, Real Madrid and Barcelona have qualified for the semi-finals of the Champions League 18 times, since 1992! They've won the title three times in that duration too. Why? Because they play tantalising football on the pitch. Forget about how dominant they are in their domestic league. They seem pretty powerful against the English, French and Italians in Europe too, I reckon. Did I mention their football is mesmerising to watch? From Andres Iniesta's slicky skills to Cristiano Ronaldo's technique, you want to despise their ability but can't help being awed by them at the same time.
I don't think the Bundesliga or La Liga are currently the best leagues in the world just because of this. For a club to wrap up the league title in March with a 20-point gap, it leaves little to be desired and a lot of contemplation about the rest of the pack. The competitive edge is missing. Although the championship isn't wrapped up in Spain yet, it might as well. Barcelona have been at the crux barely three months into its kickoff. Despite it supposedly being a transitional period for the Catalan giants following the surprise departure of their talismanic leader in Guardiola.
So which is the best league in the world?
I think it's the one that brings the strongest teams together to pit their skills against each other. It allows football geniuses to outplay each other, and managers to out-think their counterparts. It brings fans together for the love of the game, but draws a line when it comes to patriotic loyalty. Now, if you can figure out which league has all that and some more, let me know.