By Roshan Narayan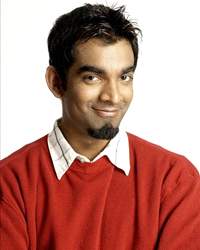 So, Jose Mourinho is thinking of moving back to Chelsea?
I think it's a joke.
What, does he think he has unfinished business at the London club? Just because he failed to win the UEFA Champions League before he quit/got kicked out? It's the same club he talked trash about, after he left. It's the same employers who decided he was not cut out for the job, the first time. So what makes him the right man for the job this time around?
And what if he fails to win the Champions League at Real Madrid?
Will that mean the move is off?
Because, that would leave him with unfinished business at Madrid too. And he would still have a contract with the Los Blancos, so it could be expensive for him to leave for London.
Chelsea must have run out of managerial options to pick from. Why wouldn't they, right? They've gone through eight names in eight years since the Abramovich era began at Stamford Bridge. And unfortunately even success can't buy you much time under that regime. The Special One should know this, as does Roberto Di Matteo as well.
So why bring back Mourinho?
Because Pep Guardiola is no longer available?
Is Jose second choice these days then, to the former Barcelona boss?
The question that should be asked is what can Mourinho do for Chelsea now? The Blues have bounced back from the post-Mourinho era in 2007, to win three FA Cups, the Premier League and Champions League trophies, thanks to Guus Hiddink, Carlo Ancelotti and Di Matteo. But it took them two seasons and three managers to rediscover themselves. As a reflection, it took FC Porto one season to come back (and win the treble) after Mourinho's departure. While Inter Milan are currently still finding their feet under present manager Andrea Stramaccioni..
But if even winning the most coveted prize in Europe, the Champions League buys you only about six months as displayed by the treatment Di Matteo got, then how much time is Mourinho expected to get this time? He won't be the first boss to win the Blues the UCL title anymore. So what is there to aim for?
Perhaps Roman Abramovich is finally seeing the light? Perhaps, he has finally realised that what's missing at the Bridge is a long-term legacy ala Sir Alex Ferguson at Manchester United? Maybe he still has no idea what he wants, except that the club needs a manager that can appease the fans and stop the horrendous negative chants in the stands during a home match, aimed at interim boss Rafa Benitez these days? The fans finally got their message through to the owner!
Unfortunately if longevity is what the Russian is looking for, then he is looking at the wrong man. We all know that Jose does not stay at a club beyond his required two to three seasons. It's a default setting within the Portuguese. Mourinho will merely win trophies at a club and then leave for his next challenge. It's what he has been doing since finding success initially at Porto back in 2003. Will that be enough for the Chelsea supporters? And when will enough be enough for the man who was named 2011 Rockstar of the Year by the Spanish Rolling Stone magazine?
Following his intimate interview with fellow Portuguese Pedro Pinto on CNN, we were all looking forward to the two-time UEFA Manager of the Year to return to England, only to take over from another legend and reportedly close alliance, Fergie. That would have been some return. Jose looked like the apt replacement to take over from such a long legacy at the Theatre of Dreams.
But coming back to rekindle a lost love with Chelsea first, kind of spoils the return a little. It's like stopping off for a free buffet dinner, on your way to your best friend's birthday party. By the time you reach your best bud's place, you're either feeling sleepy from over indulging too much at the free buffet. Or you're just not feeling hungry any more.