WHAT THE PAPERS ARE SAYING

T-Team
Igor Sani, the Bissauan-Gineau player who earlier arrived last week for a trial with T-Team, has reportedly failed to impress head coach Peter Butler and the management, Bernama reported. When interviewed by the national news agency, Sani expressed his disappointment at this outcome, claiming that he was not given ample time to showcase his ability.
Meanwhile, an inside source have reported that head coach Peter Butler has essentially 'made up his mind' to sign former Selangor man Bosko Balaban.
Negeri Sembilan
It was revealed that no negotiations whatsoever had been made between PBNS and Anthony Wolfe, the former Trinidadian World Cup player. This was revealed by Wolfe's representative in Malaysia; Zulfikar Ahamed of Golden Sport Management through his Twitter account, who claimed that PBNS had told him that they did not find Wolfe good enough.
CONFIRMED DEALS / INS AND OUTS

Felda United
A report by the sports website Sports247.my yesterday confirmed the capture of international centreback Azmi Muslim by the Settlers from Darul Takzim. The deal will see him playing for Felda until the end of this season. However, Felda's move for his teammate at JDT Muslim Ahmad, fell through and the Terengganu-born player will not leave the Southern Tigers.
T-Team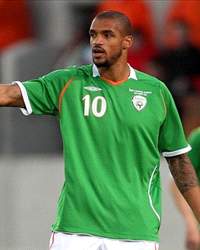 The Terengganu club have confirmed that they have agreed to part ways with their import striker Caleb Folan. The team's CEO Abdul Rashid Jusoh revealed to Bernama that this decision was made after the former Birmingham City player's failure to notch a single goal in all the 10 league matches that he featured in this season.