1. King Raja Is Still The Man To Lead Malaysia
There was no two ways for coach K. Rajagopal as he approached this match. Lose and he would certainly face the chop after overseeing a four-match losing streak since crashing out of the AFF Suzuki Cup. The 53-year-old was also in danger of 'triggering' the infamous Article 88 after speaking out against foreign players. This time however, Raja's trademark "I know my players" resounded in some fashion, as he masterminded a tactical switch that turned the tide in Malaysia's favour. Switching Azamuddin Akil to the left bore instant fruits as the winger netted the leveler, before he brought on Khyril Muhymeen who headed home the winner. Malaysia's head coach is certainly up to fulfill his word, which is to take the nation to the 2015 Asia Cup.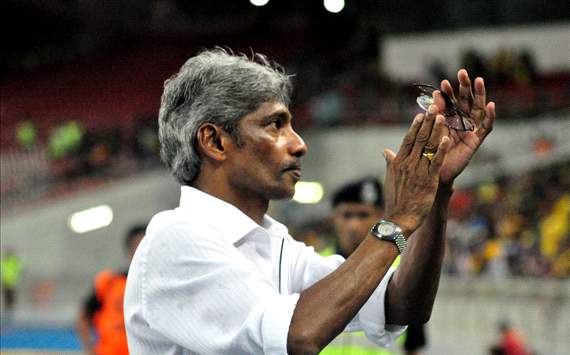 2. Our Defence Is Still Paper Thin

Despite only conceding one goal against Yemen, Malaysia's backline dangled precariously on many occasions. Mahali's slip contributed to Yemen's early opener, but it was the left-back that put Malaysia on knife's edge throughout the game. Asaruddin Putra did not look at ease with himself and it took a simple hoof ball from Yemen's goalkeeper to unsettle him on a number of occasions. In the previous match against Saudi Arabia, three of the four goals were conceded from the left, a problem which requires intense scrutiny. The Tigers need to keep things tight at the back, and they need to turn the screws fast.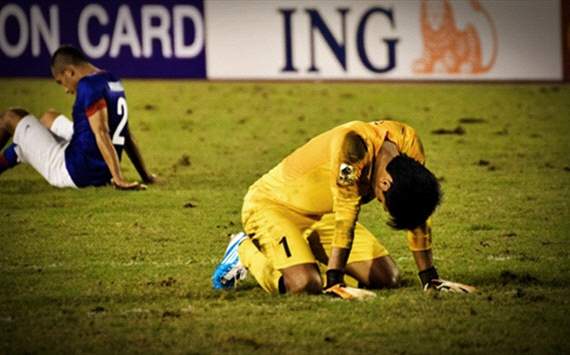 3. Our Strikers Lack The Finishing Bite
Khyril Muhymeen's goal was the first a striker has scored in 3 months, a fact that shows how blunt we are upfront. While Norshahrul and Amri Yahya do possess nifty feet to work their way around defenders, they simply lack the end product. Mat Yo was guilty of two glit chances against Yemen, while Amri barely tested the goalkeeper. With Safee Sali still out injured, Malaysia's current hitmen need to lace up and start finding their shooting range.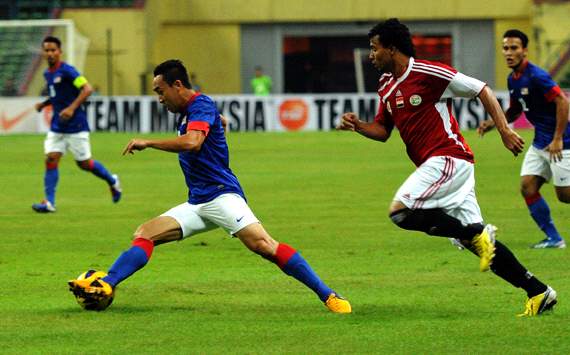 4. Mahali Jasuli Is Indispensable
The romping full-back has certainly come full circle, hasn't he? After representing the country in four different age groups, Mahali is now performing at the very highest level. He was a constant torment to the Yemen defence and they had to double up on him just to nullify his threat on the right. The Yemen coach even conceded that he had to change formation to cope with Mahali, as the 23-year-old looked dangerous every time he charged forward. Comparing him to Dani Alves of Barcelona may be pushing it a little, but Mahali is certainly Malaysia's finest full-back at the moment, and perhaps even South East Asia.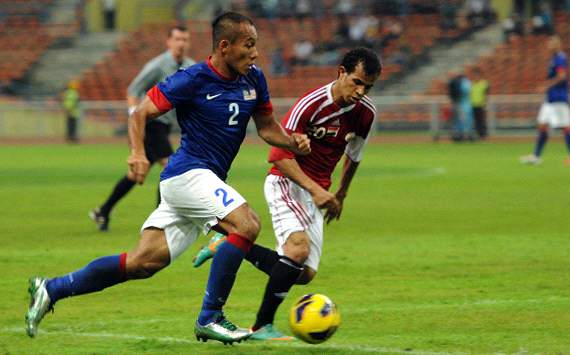 5. We Are Alive & Kicking In The Qualifiers
The biggest prize of this win is that we are alive and kicking in the Asia Cup qualifiers. Another four stern tests still awaits, but if the 'Harimau Malaya' can display the hunger and tenacity showed against Yemen, there is no reason to believe why we can't make it to Australia come next January. Let's have faith, let's believe and let's pack the stadium to inspire our men when Bahrain comes visiting in October!