Some of you might be thinking that I am just another glory hunter jumping on the bandwagon after Juventus's 49-match unbeaten run.
The truth is, I have been supporting them since the mid-90s and gone through the pain of the Falsopoli scandal in 2006.
I have been to three different Juventus' home grounds [Stadio Delle Alpi, Stadio Olimpico and Juventus Stadium] and watched my heroes played against Milan, Real Madrid, Lazio [Nedved's last match] and Parma.
My wife and I celebrated our honeymoon at the new Juventus Stadium during the first match of this season and it was reported on the Juventus's official website.
I would like to apologise in advance as my opinion could be as biased as a professional English football pundit's opinion.
Let's first talk about Juventus's last game.
Unlike Juventus' previous opponent, the in-form Bologna didn't sit back and parked the bus at Stadio Dall'Ara as they were searching for their 4th consecutive win.
However, apart from Gilardino's one-on-one with Buffon early in the first half, Juve's back three were as solid as usual and gave the veteran another relaxing weekend between the posts.
Juventus managed to break the deadlock in the second half and both goals came from the perfect combination of Mirko Vucinic and Claudio "Il Principino" Marchisio.
As usual, Juventus wasted a few good scoring opportunities through Vucinic, Arturo Vidal and Sebastian Giovinco before the first goal.
They need to stop this "bad habit" as the match against Bayern Munchen is just around the corner.
Despite not scoring any goal, Giovinco had a good game after a horrible performance the week before.
During the first half, the "atomic ant" nutmegged a Bologna defender inside the box but his shot was straight at the keeper.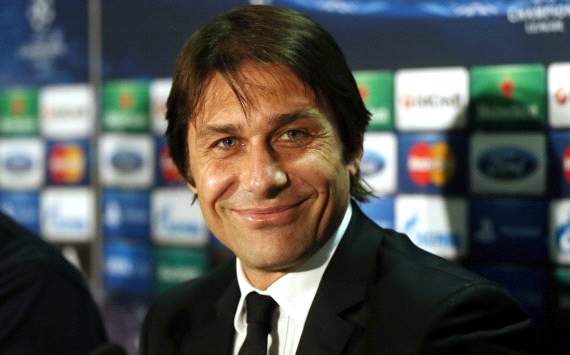 Antonio Conte looks like the Italian version of Jose Mourinho.
His shot early in the second half was just centimeters away from the post.
One player that worries me is Kwadwo Asamoah as he had a bad game the weekend before and did not play at all against Bologna.
He was Juve's best signing of the season and contributed tremendously to the team in the first half of the season but he can barely run since he came back from 2013 African Cup of Nations last month.
Antonio Conte must help him to recover his form as we need him badly for the remaining Champions League matches.
His replacement, Federico Peluso, is a good player, but we know Asamoah can do much better than Peluso.
Juventus Ultras' [the fans] trip to Bologna was great too.
They were louder than the home supporters at the full-house Stadio Dall'Ara even before the first goal.
Conte couldn't help but to applaud them before the final whistle.
This shows how passionate the Juventus supporters are and let's hope this continues until the Final at Wembley.
Conte's celebration at Stadio Dall'Ara and his response to Stefano Pioli's lack of respect during the post-match interview showed how confident he is to win the club's 31st Scudetto this season.
At the beginning of this season, Jose Mourinho said that Conte is a bit like him but I did not agree.
Conte is definitely not as aggressive and as "clever" as Mourinho, but he is just as confident.
His celebration reminds me of Mourinho's at Old Trafford in 2004.
I believe not many coaches dare to say that their team are winning the league title with just a nine-point lead when there are nine more matches to play.
The team must be as confident as Conte if they want to finish this season with 2 trophies.
Forza Juve!