By Roshan Narayan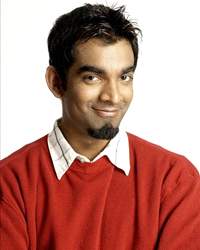 I'm supposed to be a neutral when it comes to supporting football teams and being a TV sports host.
But in heeding the call of my esteemed colleague Dez Corkhill, who also pens his thoughts here on Goal.com, I should prioritise my sense of belonging to a local club ahead of its European counterparts. So, since I live in the state of Selangor, it is only natural and apt that I follow that club in the Malaysian Super League (MSL), with reserved passion and awe, albeit from a distance.
And I'm glad I do. Because it got me interested in the match between the Red Giants and the current, local big-spenders Darul Takzim FC. This season the Southern Tigers are akin to Manchester City and Paris St-Germain. Hopefully they don't end up like Malaga in La Liga!
The thrilling encounter saw the home team pulverize and shred the visitors 4-1 to halt their unbeaten streak of eight matches in the MSL. My personal choice for man of the match was Mahali Jasuli. His goal, along with strikes by Mohd Amri Yahyah, S. Kunanlan and Forkey Doe was simply, a different class.
Johor got their goal through Norshahrul Idlan Talaha. Someone I thought should have done better in that match was the team captain, Safiq Rahim. He is reportedly earning RM50,000 a month in Johor. But something about the guy just rubs me the wrong way.
And here, I'm merely referring to him as a professional football player. How he played that match in his old stomping ground was testament to that. Now, I can just imagine all the loyal Johor fans fuming as they read this. Who am I to judge him or any other player for that matter, right? But strictly speaking, let's leave out the 'rumours' about his off-field antics. What he does outside of work hours doesn't matter, surely. Unless you allow those antics to creep in and affect your performance on the pitch.
For one thing, the guy can't dribble to save his life. If anyone recalls how he played in the Asean Football Federation tournament alone, they will understand what I mean. So, don't expect mazzy runs past opponents from this chap ala Shinji Kagawa, Juan Mata or even David Silva. Not a chance.
In saying that, Safiq can't defend either. Don't expect him to slot in and help keep opponents at bay, should his team need to protect a lead. I have yet to witness him do so since he earned his first international cap. Neither have I seen him do it in the red and yellow of the Red Giants previously. No wonder they got rid of him.
What he constantly does is disappear from a game when it matters. It looks as if the guy believes in his own hype and takes his place for granted at times. Unfortunately football is a game that needs 11 men, constantly focused and 'up for it'. It obviously affects the team's performance when you have 11 physical bodies on the pitch, but only 10 minds actually thinking of executing something smart. It is about time he got a wake up call in the national squad by being dropped!
So, if the guy can't help in defense or attack, then why is he even on the pitch? How does he make the cut to the starting 11 consistently? It's nice to revere your team captain for being the leader that he is, just like FC Barcelona in Carlos Puyol or Bayern Munich with Philipp Lahm. And everyone knows how loved Gianluigi Buffon is at Juventus.
The team captain is expected to rally the troops and inspire them when the going gets tough, right? I can't recall any improvement in Safiq's game all these years. Isn't it unfair on other fitter players who can dribble and run back to help the defence, to be sidelined just because he carries a name? Yes, he does score from the occasional freekick. But that should not be his only purpose within the 11 that are expected to slog for 90 minutes and run their socks off for the sake of pride. Andrea Pirlo, David Beckham and Roberto Carlos can all score from freekicks. But they have other contributing factors in a match as well.
In saying that, I believe Safiq can also be the player he was meant to be, if he sets his mind to it. He has everything going for him - the recognition, age, skill, talented team mates and a legend in head coach Fandi Ahmad, who has played under the bright spotlights of Europe, to guide him. He can strive to be Malaysia's very own Yaya Toure, Mario Goetze, Marek Hamsik or Mesut Ozil if he really wants to. The question is, if those "trappings" can be far more tempting to him than that of being the celebrated footballer in Malaysia that he is.
Is being a big fish in a small pond enough for Safiq Rahim?