By Roshan Narayan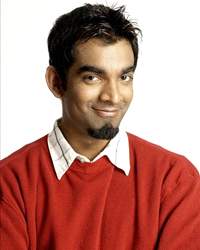 On Wednesday morning March 6 2013, Ryan Giggs played his 1,000th match for Manchester United in the UEFA Champions League, against Real Madrid. Not many players can claim to be members of the 1k club - Peter Shilton, Pele, Paolo Maldini are only some of the names that come to mind. Giggs made his debut for the Red Devils in 1991, coming on as a substitute for Dennis Irwin in a Premier League match against Everton at Old Trafford. And 22 years later, he is still doing it.
But it got me wondering if evergreen (and it seems ever present as well!) players like Giggsy have become a hindrance or help to their clubs?
With their presence at a club, aren't they getting in the way of progress, for younger potentials? Doesn't it, for example, stop Fergie from giving some youth player a chance to break into the first team because, well, Ryan is there and able to do the job with his experience? The youth player may be as skilled as the evergreen player. Heck, they may even possess more hidden talent that can be unearthed through confidence, experience and practice. But any team with someone like Ryan Giggs in their ranks will not forego playing such a reliable and experienced player, would they? It's like making a choice between having your favourite comfort food or trying out some exotic new delicacy. You may argue that a really good young potential should be able to push his way through. But football is also about being at the right place, at the right time. Would David Beckham have reached the level of success he did at Manchester United so rapidly if Darren Anderton had taken up Fergie's offer? We will never know, will we?
Ryan isn't the only player guilty of this.
Francesco Totti is 36 years 'young' and still plays a rather active role as captain and main striker for AS Roma. He has been at it since 1993! Now surely you'd reason, that Totti's continued appearance has not encouraged any other younger forward or striker to be given the opportunity to break into the first team? And if anyone were to be allowed through, they'd be unfairly expected to BE the next Totti immediately. The comparison can't be helped. There was no chance for the likes of, Nicolas Lopez, Mattia Destro or even Erik Lamela to showcase what they're capable of earlier, because Totti is there. And even if they do get the chance, they're almost always set up to fail instantly because they will not be given the right amount of time to prove their worth. How long did it take Totti to make an impact on the people who gave him a chance at the club? And don't even get me started on player power in the dressing room. The longer you've been at a club, you're more likely to 'rule the roost' it is led to believe. Just look at John Terry and Frank Lampard at Chelsea, Guti and Raul Gonzalez at Real Madrid.
Brad Friedel is 41 years-old and still plays regularly for Tottenham
Goalkeepers are usually the guilty 'breed' because they are expected to reach the peak of their form in their late 30s, going into their 40s on the rare occassion. Brad Friedel and Mark Schwarzer are a couple of examples that come to mind. The American Friedel is 41 this year, while Aussie Schwarzer has played in the highest level for more than 15 years now. He turns 41 in October. Is it supposed to be forgivable if you're a goalkeeper and seem to have been around for ages, just because you're meant to reach the pinnacle of your performance in your late 30s? What about those other upcoming starlets who are pounding at the club's training doors, or peering through the clubhouse windows, warming the bench for the umpteenth match, hoping, waiting and wishing for the opportunity?
There are also some omnipresent players who are around because they have found the secret to preserving themselves. We go back to former Real Madrid captain Raul Gonzalez. He moved to another continent for 'competitive' football that does not require him to perform at his highest capable level. Just enough to garner him a regular first team slot and if he can win matches for his new club, all the better. Smart man. He does inadvertently block the potential for an up and coming rising star in the Middle East. Then again, fans prefer to watch aging legends play, than to discover some prodigy in the making, right?
On the contrary, there is David Beckham. He is a rare example of a footballer over the age of 35, who is still capable of rationing himself across top tier football competitions. Playing in the Serie A and now Ligue 1, two of Europe's competitive leagues, is no mean feat for someone who has reached the age where staying fit is harder compared to their peers half his age. And where any injury could signal the end of his career. But why is it that nobody has questioned how his presence is leaving some other young stalwart from playing for PSG or breaking into the Milan squad or even in the USA, making their long awaited debut for LA Galaxy?
There is life after football. Just like how there is life after any regular Joe retires from his profession. And like any independent working individual, it is easy to understand how the anticipation of life after a long career that has consumed most of your life, can make you anxious. I don't even want to imagine life after I've decided to retire. But then, isn't it time to make way for other contributors of society? Isn't it time to let them take over the wheels and show the world what they can do? Someone had to make way for Giggs, Totti, Javier Zanetti and Brad Friedel when they broke into the world of football way back then. It's an inevitable cycle. Stop being a hindrance to the progress of your club and be the help instead.