By Roshan Narayan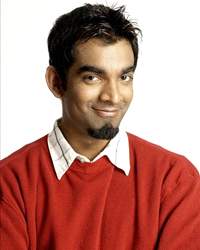 For the past eight years, they've gone through an all too familiar cycle which ends up with just more dust accumulating in their trophy cabinet. Since they last won the 2005 FA Cup, Arsenal have always kick-started their league season somewhat unconvincingly.
They've only won their opening match three times in the previous eight, including this season. They then proceed to get kicked out of the domestic cup competitions. They've only gone as far as the semi finals of the FA Cup once, since 2005. They have done better in the League Cup, having succeeded in finishing as runners-up twice and progressing all the way to the final four a couple of times.
Part of this familiar cycle for Arsenal fans include the moaning and groaning about not having money to buy players. After which the bad results will start gushing in. This is followed by a call for the manager's head, all the while struggling to finish in a decent UEFA Champions League qualifying spot.
They've finished 4th on four occasions and 3rd on every other league season during that eight-season drought. That makes everything seem well again - somewhat - until the new season rolls around. Then the cycle is repeated.
Despite not picking up any silverware in more than five years, Arsene Wenger is still at the helm. Why? Is it because the club's Board of Directors are fond of him, or maybe because he helps them increase the profitability of the club as a business? No one but the men who insist on keeping Wenger on the books know for sure.
You can't fault the fans for their growing impatience. If Roberto Di Matteo can win the Champions League and still get the boot, if Kenny Dalglish and Harry Redknapp can suffer the consequences of not picking up a trophy soon enough despite their likability factor, how does Arsene constantly survive the chop? At the end of the day, winning silverware matters. That is the name of the game these days. The lifespan of a football manager at a club is solely based on how many titles they win and the degree of importance that title holds. Winning a title buys you time.
When you fail to do that for more than half a decade, you don't usually last long in your job. But Arsene has. And perhaps his latest rant in the media is an indication of how it is finally getting at him. Being consistent every season counts for absolutely nothing in this day and age but Arsene has nothing else but to remind fans of 'his' glory days.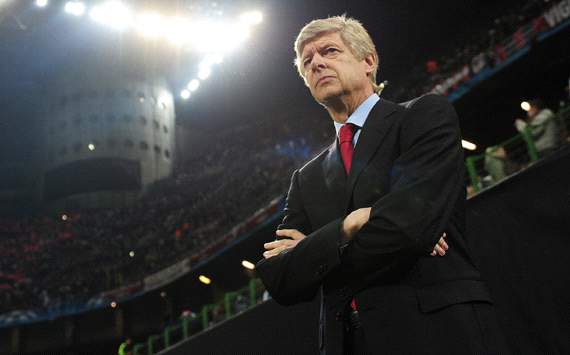 Arsene Wenger's job has never before been threatened like it is now (Photo: Getty Images)
So what if Arsenal have continuously qualified for Europe? So what if they've always made it past a specific round in the cups? It gives them the opportunity to win all the time, undoubtedly. But time and time again they have failed to make it count. It is the equivalent to having 40 shots on goal in a 90-minute match, but only four on target, zero scored. What's the point?
This season Wenger was even given the cash to bring in players. Breaking from the norm, he brought in established names. But they still found themselves trailing in the Premier League to the regular title chasers AND even their bitter northern neighbours Tottenham. They are already out of contention in the League and FA Cups. Plus, following the disappointing showing at home against Bayern Munich in the Champions League, they could well be on their way out of Europe as well.
Unless Arsene knows how to concoct a miracle in Munich. It is not impossible. But at the rate they're going, fans are not counting on much. Arsene used to have the Midas touch. However, it's been eight long years since he has turned anything into gold. Gone are the days when Arsenal fans had bragging rights even in their North London derby. Some people compare Wenger to Sir Alex Ferguson and what he has done at Manchester United. But Fergie took three seasons before he started winning trophies for the Red Devils, six years before he guided them to their first league title. The longest he went without winning anything at Old Trafford was at least two years. Otherwise, he never failed to win something for United each season.
Arsene is fast running out of excuses and needs the inspiration to return the club to winning ways. Going an entire season undefeated in the league may be etched in the history books, but what good is history if you can't maintain some form of glory in the present? Arsenal fans must wonder what if Arsene was allowed to leave some five seasons ago? Would they have filled their trophy cabinet with a couple more of cups? Would the club be in debt like Manchester United? Or would they have suffered just like that of former Premier League champions Blackburn Rovers?
Anything is possible. And we will never know how it could've turned out. Perhaps it's time to take that risk and find out? After all, as the saying goes, nothing ventured, nothing gained, right?