Another week, another cup exit. Not the best start to the year of the Snake and any celebratory mood for the Chinese New Year immediately went down the drain. The second cup exit of the season to yet another lower league opposition puts into perspective the frustrating season that Arsenal is going through.
It might not have been the best 11 that Arsene Wenger could field on Saturday but there was sufficient quality to beat a Blackburn side mired in the Championships. Man to man (Gervinho apart), the Gunners had better quality than Venky's team but they just couldn't muster anything against them. In contrast, just a week earlier, Arsenal did score one and were able to hold out Sunderland, with a man down.
Wenger's men put on two largely similar performances which highlight the fine margins in the Premier League. Arsenal did not take their chances and were put to the sword by Blackburn. Yes, the away side did not show any threat going forward for most parts of the game but still managed to be clinical with the one chance they had. The Gunners didn't put away their opportnities and have no one to blame but themselves.
There goes any hope of Arsenal ending the trophy drought this season. If you still think that the Champions League remains a viable route to success, then you are a more optimistic man than I am. There are problems with the team but it doesn't look like the Gunners put much effort into rectifying them. The January transfer window came and went with only Ignacio Monreal as the sole arrival. I'm not sure if the Spaniard would have been wearing the red and white colours if not for the injury to Kieran Gibbs.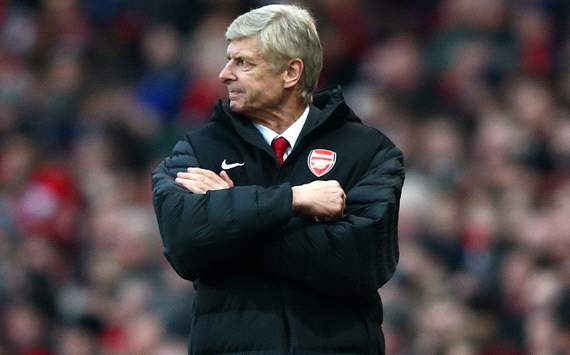 Therefore, Wenger made his bed with those decisions and he will be judged on it. Of course there are plenty of reasons why other transfers didn't go through. Maybe clubs were asking for exorbitant prices, players didn't fancy moving to Arsenal, players were asking for more than what they're worth, or maybe Arsenal simply don't have the money to buy. Yet, questions have to be asked if Wenger really thinks that there are no players within the region of £15 million that would have improved the team.
His belief and loyalty to his players is commendable but it will prove to be his greatest downfall. It used to be his greatest asset. His consummate belief in his players has seen numerous trophies added to the Arsenal cabinet. The same belief in the current squad looks misplaced despite the players' poor performances. How many more chances do players - say the likes of Gervinho - get, before Wenger chucks them aside. Andrey Arshavin seemed to have been culled rather quickly, but just like the team, there is no consistency with such decisions.
The Arsenal board will not dismiss Wenger mid-season. Therefore, it is down to the manager to make do with the current squad and persevere till the end of the season. What happens after that remains to be seen. I love Wenger and it will deeply hurt me to see the back of him. However, sentimentalism has no part in the cutthroat business of top class football.
"We lost our best players because we didn't win anything. We didn't win anything because we lost our best players."
I wish that quote was mine but it was from an acquaintance on twitter. That pretty much summed up Arsenal's current situation and the only solution is money. Sure, that's not Arsenal's style but something's got to give. Spending huge sums of money to make the squad better will put a big dent on their finances but as long as the Gunners don't flout the Financial Fair Play (FFP) rules, they should try it.
Something's got to give. Be it the manager's method or the manager himself.