By Roshan Narayan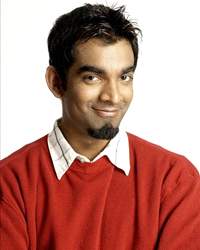 You either love him or loathe him.
There is no middle ground with Mario. An extremist by nature, outlandish at best, always eccentric and defiantly different. Not since Eric Cantona, has the Premier League seen a bewitching maverick invade the English game and steal the headlines for the better part of his 20-month stay in Manchester. After 30 goals in 82 appearances for City, Balotelli has finally waved goodbye to his mis-adventures in England and returned home to play for the club he supported as a boy, AC Milan. The deal agreed by City and Milan amounts to about 20 million pounds, with staggered payments over several years and bonuses.
Milan will of course, be hoping that the Balotelli they bought is the man that ran rings around the Germans in the 2012 European Championship semi-finals. Or even the Balotelli that netted a brace against Manchester United, in that historic 6-1 derby drubbing, which also led to the infamous declaration of 'Why Always Me?' The Rossoneris knew what they were in for when they sealed the deal. The club shop sold close to a thousand Balotelli jerseys in under 2 hours, since the official announcement. And already, there's been a lot of excited chatter on watching the future of Italy's strike force at work in the San Siro - Stephan El Shaarawy and Balotelli are expected to lead the Milan attack upfront.
What does this all mean for the man who stuck by him, through thick and thin in England? Is this Roberto Mancini's way of admitting defeat in his attempt to mentor someone even Jose Mourinho couldn't bring the best out of?
Many saw Mancini's 'loyalty' towards Balotelli as the Italian manager's last throw of the dice in a mental battle with the Special One. More so, following the Portuguese's European victory with Inter Milan, right after replacing the former Lazio and Sampdoria legend at the helm of Inter. Mancini's lack of luck in that department haunts him even till this day. Perhaps, Mancini underestimated how much it would take to manage an unmanageable and complex character like Balotelli. Perhaps, he thought he'd get the better of the former Barca trialist if he'd had a chance to work with him much longer than 2 seasons. If anyone could help him achieve that elusive title in Europe, surely a prodigious talent like that of the youngest Inter player to score in the Champions League could, right?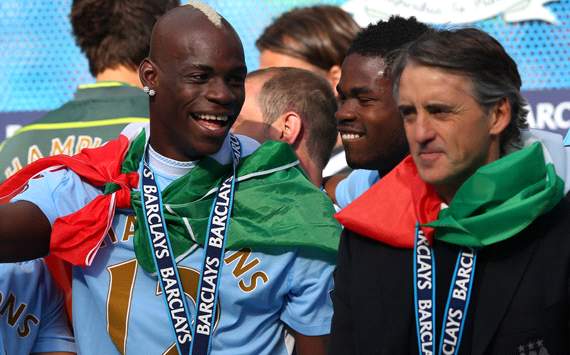 To be fair, Mancini wasn't all that 'blind' in sticking by Balo. The 22-year old has displayed flashes of brilliance amidst damaging bathrooms and sports cars. He did provide Sergio Aguero with his solitary assist on matchday 38 of the 2011/12 Premier League season, to end the Citizen's 44 year league title drought. He was instrumental in helping City win their first cup in over 35 seasons. And with the Azzuris, he has gone on to show the world that when he really sets his mind to it, Mario Balotelli is not just all hype and no substance.
So, if even the great Mancini can fail with Mario, what chance does Massimiliano Allegri have? If we were to compare Allegri against all the men who have tried to show Mario the straight and narrow path, only current head coach of the Azzuris, Cesare Prandelli has had some consistent success with the 3-time Serie A winner. Prandelli has been quoted as attributing that success to not having to see Balotelli on a daily basis.
Some are saying that with Milan, instead of having only 1 man to guide him, Balotelli now has a 'family.' A posse of protective layers to see that he realizes his true potential. Maybe it takes an institution to mold and hone an enigma like Mario Balotelli, whose misdemeanors seem to make the likes of Paolo Di Canio, Roy Keane, Joey Barton, Edmundo and Nicolas Anelka pale in comparison.
Whatever it is, this move back 'home' marks the beginning of another chapter in this truly remarkable and fascinating personality that the world of football has come to know. The 80's brought us Diego Maradona. The 90's gave us Eric Cantona and Gazza, all of whom were equally disruptive in their own right, but able to influence a game like no other.
So, in answering his own query, why not you, Mario?