By Steve McMahon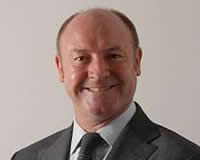 TOP PICKS ~
Chelsea vs Manchester City
The Blues are in turmoil, as everyone have seen after Roberto Di Matteo was replaced by Rafa Benitez midweek, and it will be a big factor against them when they face City.
Prediction: 1-2 (Half-time 0-1)
Aston Villa vs Arsenal
Aston Villa have been poor so far this season and they go up against an Arsenal side who are beginning to find their feet and knocking in the goals. The Gunners have been pretty impressive away from home and they're getting their confidence back – it should be a comfortable win for them.
Prediction: 0-1 (Half-time 0-2)
Other predictions ~
Sunderland vs West Bromwich Albion (HT: 0-0, FT: 1-1)
Everton vs Norwich City (HT: 1-0, FT: 2-0)
Manchester United vs Queens Park Rangers (HT: 2-0, FT: 4-0)
Stoke City vs Fulham (HT: 1-0, FT: 2-1)
Wigan Athletic vs Reading (HT: 1-0, FT: 2-1)
Swansea City vs Liverpool (HT: 1-1, FT: 1-2)
Southampton vs Newcastle United (HT: 0-1, FT: 1-2)
Tottenham Hotspur vs West Ham United (HT: 1-0, FT: 3-0)
Former Liverpool and England International Steve McMahon is a football expert with ESPN's The Verdict at 8pm.