By Steve McMahon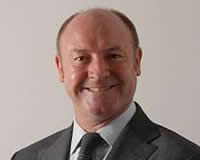 TOP PICKS ~
Arsenal vs Tottenham Hotspur
This is an all or nothing clash for Arsenal. It's almost like a cup final , so I'm going with home advantage. Players don't need any motivation for this one and I'm expecting Villas-Boas' negative tactics to cost him.
Prediction: 2-1 (Half-time 1-0)
West Bromwich Albion vs Chelsea
Although West Brom have showed great spirit, I think the quality of Chelsea will come through. Chelsea can't afford to lose even at this stage of the season.
Prediction: 1-2 (Half-time 1-1)
Other predictions ~
Reading vs Everton (HT: 0-1, FT: 0-2)
Queens Park Rangers vs Southampton (HT: 1-0, FT: 2-1)
Manchester City vs Aston Villa (HT: 1-0, FT: 3-0)
Newcastle United vs Swansea City (HT: 0-0, FT: 1-1)
Liverpool vs Wigan Athletic (HT: 1-0, FT: 3-0)
Fulham vs Sunderland (HT: 1-0, FT: 2-1)
West Ham United vs Stoke City (HT: 0-0, FT: 1-1)
Norwich City vs Manchester United (HT: 0-1, FT: 0-2)
Former Liverpool and England International Steve McMahon is a football expert with ESPN's The Verdict at 8pm.