By Steve McMahon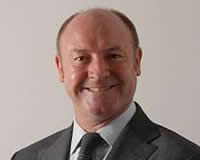 TOP PICKS ~
Chelsea vs Liverpool
Liverpool's youngsters have done very well so far but this is too big a test for them, going up against the big boys. Chelsea are too strong a squad for Liverpool and should win this one.
Prediction: 2-0 (Half-time 1-0)
Man City vs Tottenham
Andre Villas Boas' negative haven't been very impressive and Spurs are not very good away from home. On the other hand, Manchester City really need to get going, especially after the Champions League setback and there's no better time than now.
Prediction: 3-0 (Half-time 1-0)
Other predictions ~
Arsenal vs Fulham (HT: 1-0, FT: 3-0)
Everton vs Sunderland (HT: 1-0, FT: 2-0)
Reading vs Norwich City (HT: 1-0, FT: 2-1)
Southampton vs Swansea City (HT: 0-0, FT: 1-1)
Stoke City vs Queens Park Rangers (HT: 1-0, FT: 2-0)
Wigan Athletic vs West Bromwich Albion (HT: 0-1, FT: 1-2)
Aston Villa vs Manchester United (HT: 0-1, FT: 0-2)
Newcastle United vs West Ham United (HT: 1-0, FT: 2-1)
Former Liverpool and England International Steve McMahon is a football expert with ESPN's The Verdict at 8pm.