WHAT THE PAPERS ARE SAYING

Berita Harian
New Perak coach Azraai Khor Abdullah has revealed that several foreign players from ASEAN countries' leagues will be attending trials with the silver state.
Harian Metro
Divaldo Elves- Negeri Sembilan's new coach, confirms interest in his former player at Persebaya FC, Andik Vermansyah.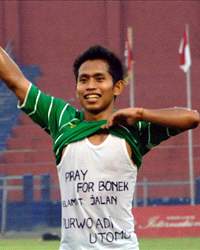 Kelantan captain Badri Radzi wants to stay in Kota Bharu despite offers from Selangor and Terengganu.
The New Straits Times
Brazilian Erisson Da Silva Santos will have to look for a new club after being told his service is no longer required in Terengganu.
Utusan Malaysia
Home United's French forward, Frederic Mendy is wanted by Perak coach Azraai Khor Abdullah.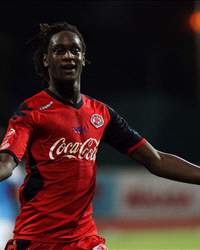 CONFIRMED DEALS / INS AND OUTS


Negeri Sembilan
The 2011 Malaysia Cup champions bring in Fauzi Nan, Eddy Helmi Manan, Azmeer Yusof, Hamsani Ahmad and Abdul Ghani Abdul Rahman for new season.
Felda United
In an unprecedented move, the Settlers have dropped 23 players from last season's squad. Only Azrul Ahmad and Nizam Abu Bakar remain in coach K.Devan's plans.