Goal.com Malaysia's Falah Abdullah offers his two cents on our Malayan Tigers' dismal 2-0 defeat to Vietnam last night
THOU SHALT NOT UNDERESTIMATE YOUR OPPONENTS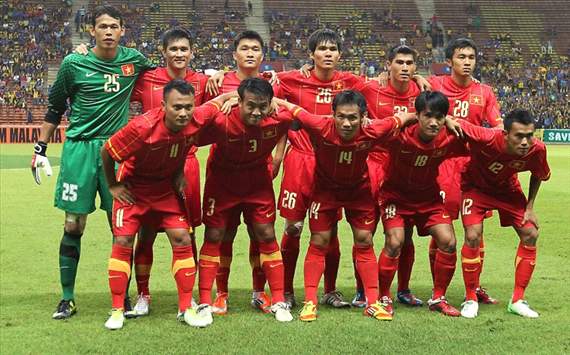 Starting the game with an untested strike partnership comprising of the misfiring Norshahrul Idlan and the returning Zaquan Adha was a huge gamble taken by Datuk K. Rajagobal. Unfortunately, it did not pay off. Zaquan looked half the player he was when he last donned the black and yellow whilst Norshahrul needs to find his goalscoring boots. The pressing question on everyone's mind would definitely be as to why Safee Sali was not in the starting line-up last night? Was it because we are "stronger" than Vietnam? He is, and has always been the focal point of our attack and he clearly needs a goal to silence his critics. Last night's game would have been the perfect platform for him to stage his much awaited comeback.
WAN ZACK AND GARY ROBBAT SHOWED PLENTY OF PROMISE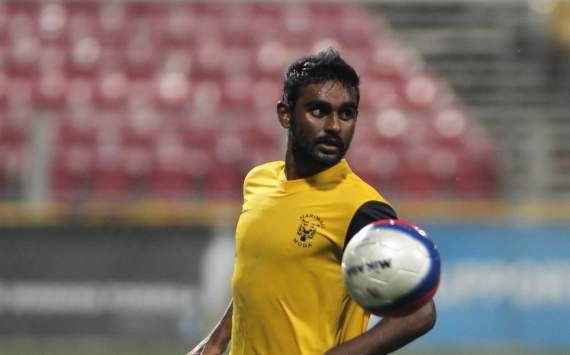 Nippy winger Wan Zack Haikal and midfield hardman Gary Robbat did well to stake their claims for a place in the senior national team set-up. Wan Zack showed glimpses of deft touches on the right wing combining well with Safiq Rahim early on before nerves got the better of him and he was eventually replaced by the more direct Azamuddin Akil. The aptly named Gary Robbat on the other hand appeared sluggish in the opening minutes before putting in heavy crunching tackles that stifled the Vietnam midfield. His robust presence was sorely missed when right back, Mahali Jasuli came on to replace him. All in all, it was a decent showing by both of our Young Tigers.
AN ABLE DEPUTY TO SAFIQ RAHIM MUST BE FOUND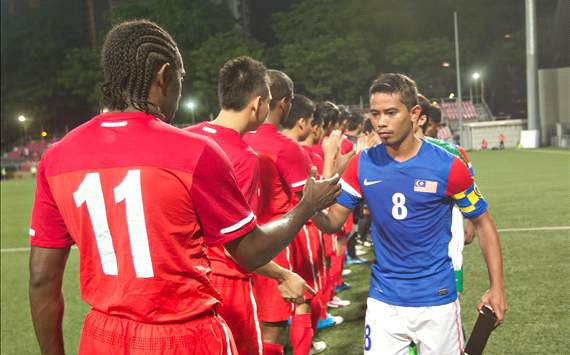 The failings of our midfield were clear for all to see with Vietnam running rings around our Malayan Tigers. Where did it all go wrong? Well, for starters we are asking too much from our captain marvel, Safiq Rahim. Yes, he is the man that makes everything tick in our midfield engine room, but do we have a Plan B when he's having a bad day at the office? The only player available last night was Baddrol Bakhtiar but he seemed more comfortable when slotted in the wings or just off the main striker, and Kyril Muhymeen was strangely placed on the standby list. Nazmi Faiz is of course one for the future but we do have viable experienced alternatives in this role including the mercurial Kelantan skipper, Badri Radhzi (who is still waiting for his first international cap for Malaysia) and the underrated Zairo Anuar of troubled T-Team to name a few. Maybe it is time for the gaffer to ring some changes?
WE SHOULD HAVE A RENEWED OUTLOOK AT COMPETITIVE INTERNATIONAL MATCHES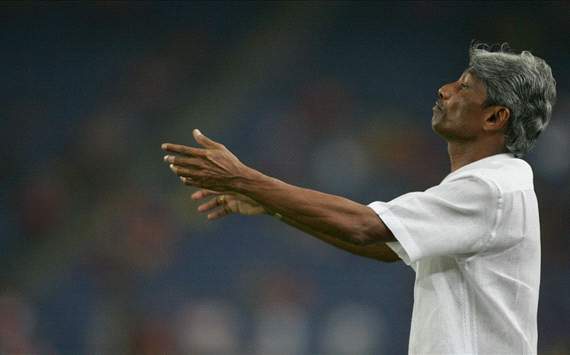 We won the AFF Suzuki Cup two years ago, but according to the latest FIFA Rankings, Vietnam is ranked at 146 whilst Malaysia is ranked at 156 which is behind the likes of Fiji and the Solomon Islands. The simple justifications to this phenomenon are that we just did not have enough friendly matches and we do not take these matches seriously! Many were disgruntled with the decision to field an experimental team to face a spirited Vietnam team empowered by their top striker, Le Cong Vinh who has an impressive tally of 30 goals from 51 international caps. To add salt to the wounds, we were playing with only one striker upfront when we were two goals down. What we really need is to have a renewed avowed intent on these competitive international matches.
ALL IS NOT DOOM AND GLOOM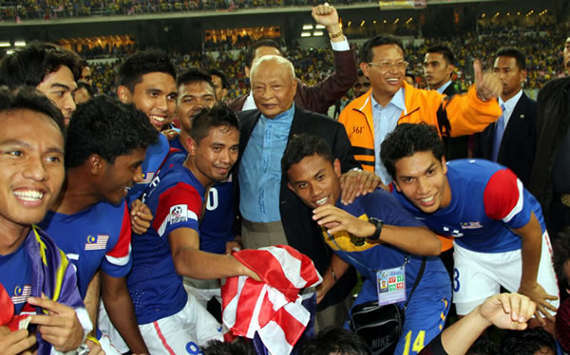 In the end, we have to remind ourselves that last night's match against Vietnam was a mere friendly for the coach to tinker with his team. It certainly served its purpose as a deserved wake up call for our Malayan Tigers. It seems frivolous to criticize the team or Datuk K.Rajagobal (a man who deserves plaudits for revitalising the Malaysian national team through and through) because there were positives from the game especially in the second half where the introduction of our chief goal-getter, Safee Sali and the tricky S. Kunanlan changed the pace of the game. Hence, there is no reason for us to push the panic button…just yet. But, one has to remember that last night's defeat demonstrated one thing; that the bar has not been dropped, but it has just been raised and we must step up!