Nike has released the new CTR 360 Maestri III boots, the latest model in its CTR range, which the company claims has been completely re-designed to enable players to fully dictate the game.
With this new range of boots, Nike is ensuring all the needs of a midfield maestro are met with delicate precision. A midfield maestro is arguably the most important member of any team as he is a player with flawless ball control, has both the vision and the exquisite range of passing to craft opportunities not only for himself but more importantly his team-mates. He is in short, the heartbeat of the team who makes everything tick.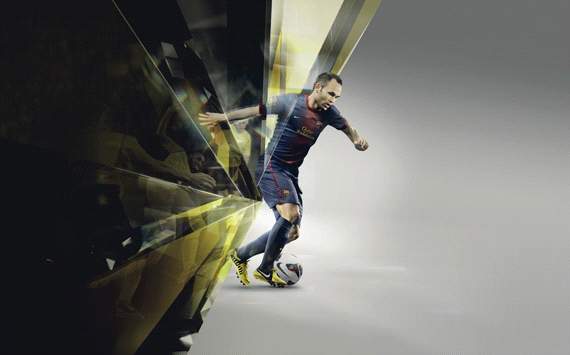 World class registas sporting the new CTR 360 Maestri III will include FC Barcelona's Andres Iniesta, as well as a new generation of young guns; Arsenal's Jack Wilshere and Brazil's wonderkid, Ganso.
The CTR360 Maestri III has been engineered surrounding the notion of providing four indispensable elements; enhanced control, traction, support whilst providing lightweight comfort.
One of the most impressive new features of this boot is the durable Kanga-lite synthetic material used which will provide a flawless first touch and aid unrivalled comfort.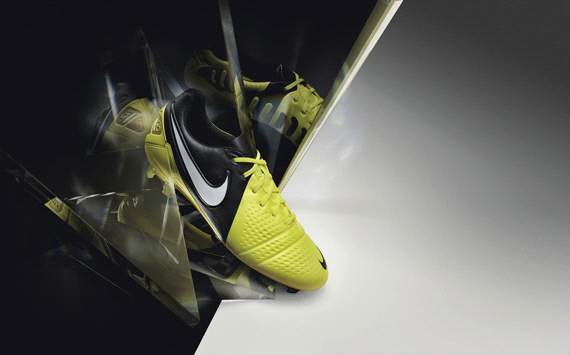 The All Conditions Control (ACC) introduced by Nike on the other hand will transcend dry, wet or any weather conditions whilst providing immaculate ball control which is pivotal for a midfield maestro to dictate the pace of the game.
A revamped 3D control pad has been introduced which uses eight separate strips with fins of varying sizes to maximize contact with the ball, optimizing the first touch accuracy which will allow the execution of exquisitely précised ball control that is crucial in today's fast paced modern game.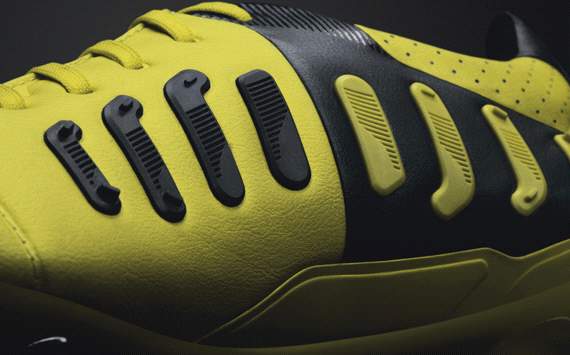 An increased surface area is provided by an asymmetrical lacing system whilst a new streamlined design enhances touch sensitivity. The raised control pods found in previous CTR models has been replaced by a new dimpled texture on which increases friction and will in turn provide top notch first touch and control.
A more responsive plate features a 360 degree stud placement with round studs on the medial side and blades on the lateral. This is designed to provide first-class comfort whilst the midfield maestro is performing his tricks and turns on the pitch with great flair.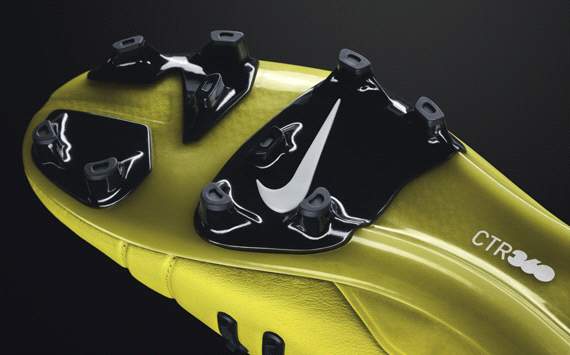 It will certainly be hard to find a chink in the armory of this state of the art boot engineered by Nike.
In honor of the launch of the new CTR360 Maestri III, Nike has created a masterful short film depicting Andre Iniesta's superior playmaking abilities as a puppet master on the pitch. Check out the video below and find the Nike CTR360 Maestri III in stores now.