Goal.com Singapore's En Lim takes a lighthearted look at the players headed to the Euros, picking out 16 of the most good-looking, handsome, sexy and hottest players.
SPECIAL
By En Lim | Goal.com Singapore
DAMIEN PERQUIS |
Poland | Defender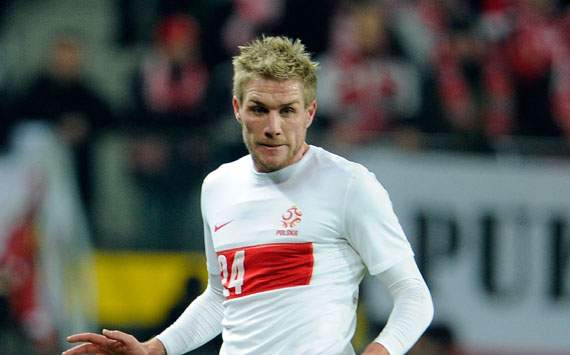 Nicely spiked blond hair complete with clear blue eyes, 28 year old Damien Perquis is clearly the dreamboat in the Polish squad. The central defender who was born and raised in France, pledged allegiance to Poland only in 2011 based on the fact that his grandmother is of Polish descent. Since then, Perquis who plays for French club FC Sochaux, has settled comfortably into Poland's backline, and recently scored his first international goal in the pre-Euro 2012 warm-up game versus Slovakia.
ALEXANDROS TZORVAS | Greece | Goalkeeper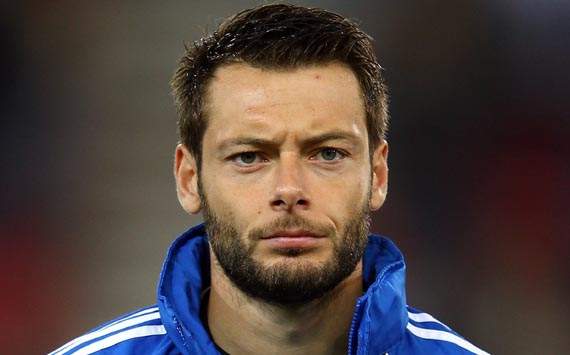 The Greek God of Euro 2012 is the nation's second-choice goalkeeper. The 1.9m tall Tzorvas with his smouldering good looks and dark hair could easily pass off as a runway model for Hugo Boss, but instead plays in the Italian Serie A with Palermo for a living. Tzorvas' career however has nosedived since 2010, when he was the first-choice keeper for Greece at the World Cup. Poor form and stiff competition has relegated the 29 year old to the bench for both club and country, and he looks to remain second fiddle at Euro 2012.
ALEXANDR KERZHAKOV | Russia | Forward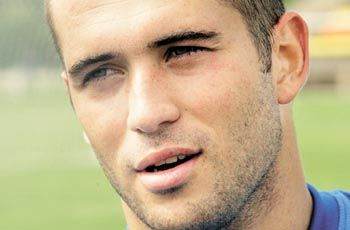 Great things were expected from Kerzhakov when he burst onto the football scene in 2000 with Russian club Zenit St. Petersburg. However, over the years, the 30 year old struggled to live up to expectations, culminating in a failed foray into Spanish football, and an eventual return to boyhood club Zenit in 2010. Since then, the boyishly charming striker with looks that belies his age, has gotten into the form of his life, scoring 16 goals in 22 games in the 2011/12 season. Russia's hopes of qualifying further now rests in the hand of this 60-cap striker who would be hoping his fine club form will carry over to the Euros.
MILAN BAROS | Czech Republic | Forward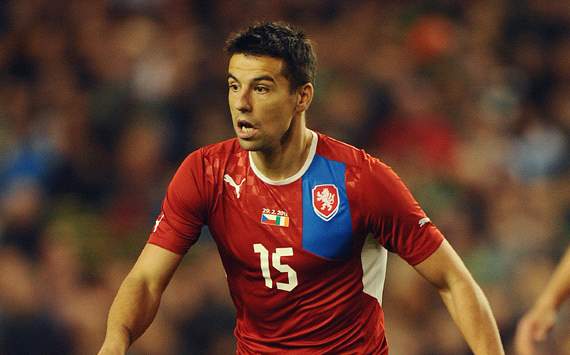 Gone is the trademark long hair and headband, and in with a new close-cropped haircut with a goatee to match. Whatever look he decides to keep, Milan Baros remains the heartthrob of the Czech Republic squad. The Golden Boot winner of Euro 2004 is now considered one of the most experienced members in his national team but heads into Euro 2012 in patchy form. However, 41 goals and 88 international caps is an achievement not many strikers can boast about, and Baros will hope to improve on that record and lead the Czech Republic's attack this summer.
RAFAEL VAN DER VAART | Netherlands | Midfielder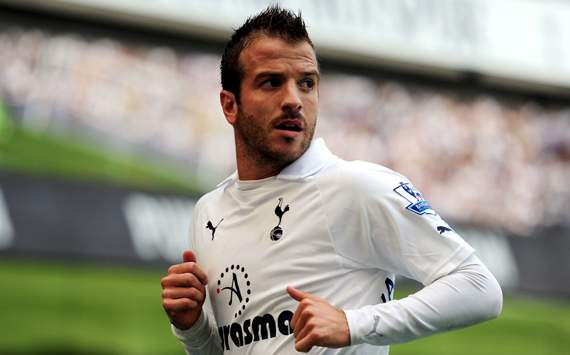 In 2001, an 18 year old teenager with an impish smile by the name of Rafael van der Vaart made his international debut for the Netherlands against Andorra. Since then, the handsome attacking midfielder with a killer left foot, has not looked back and is close to earning a 100 caps for his country. Now a veteran of the Dutch squad, Euro 2012 will be van der Vaart's 5th international tournament, and the Tottenham Hotspur playmaker is again expected to be the creative force in the team, as the Oranje hopes to do better than their quarter-final appearance in Euro 2008.
NICKLAS PEDERSEN | Denmark | Forward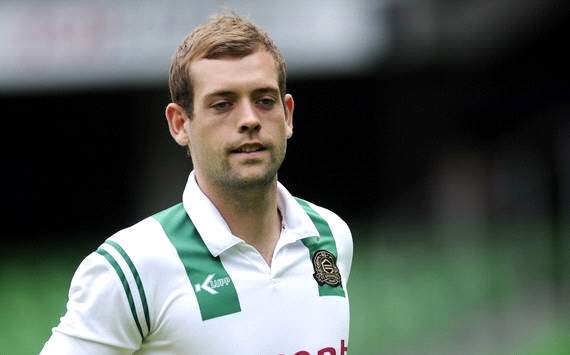 A relative unknown in the world of football, 24 year old Pedersen is a newcomer to the Danish squad with less than 10 caps to his name, making his international debut only in 2010. Blessed with perfectly clear blue eyes and always sporting perfectly styled rusty brown hair, Pedersen was a late addition to the squad, and the Groningen striker will be hoping that his technical skills and goalscoring abilities demonstrated at club level will show at Euro 2012 as he looks to break his international duck.
MARIO GOTZE | Germany | Forward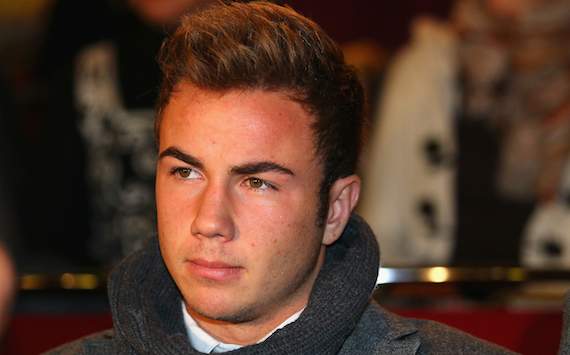 If Matthias Sammer thinks you're one of the best German talents to ever emerge, that has got to count for something. Already a star for his club Borussia Dortmund, the 20 year old Gotze with his Fonzie hairstyle and shy smirkish smile is clearly the next German superstar in the works. Having made history as the youngest player to make his German international debut, Gotze is fast becoming Germany's new golden boy. Comfortable on the wing or as a playmaker, the powerful starlet's pace, trickery and vision will clearly be something the Germans will be relying on if they were to live to their pre-tournament favourites tag.
CRISTIANO RONALDO | Portugal | Forward

Can there be any other choice? 2012 has been a year of breaking records for Ronaldo, and it remains to be seen if he will break more records at Euro 2012. Outside of the pitch, the Portuguese captain continues to capture the hearts of many screaming ladies all around the world by modelling for sunglasses, underwear and clothes while becoming a dad to his young son. Ronaldo's record-breaking exploits from Manchester United to Real Madrid continues to hog the sporting headlines, and he is single-handedly expected to lead his country to glory at Euro 2012, and earn the capstone for his playing career.
GERARD PIQUE | Spain | Defender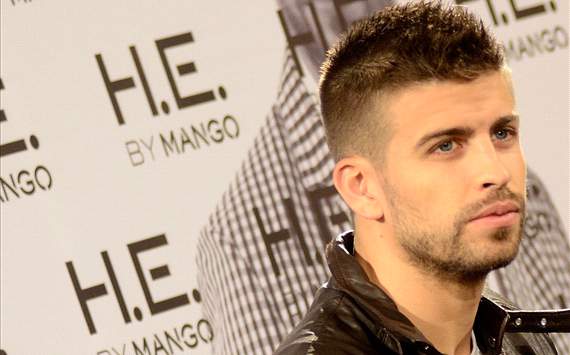 If he was good enough to date music superstar Shakira, he is definitely good enough to make this list. The 25 year old Catalan defender has made great strides in his playing career since returning to his boyhood club Barcelona in 2008. Always sporting a well-groomed beard and goatee to match his stylish outfits off the pitch, Pique has been a mainstay in the Spanish national team since the 2010 World Cup, establishing an excellent understanding and partnership at club and country level with Carles Puyol. With Puyol ruled out of Euro 2012, Pique will be required to step up and hold the defensive fort if Spain is to retain its Euro crown.
JAMES MCCLEAN | Ireland | Midfielder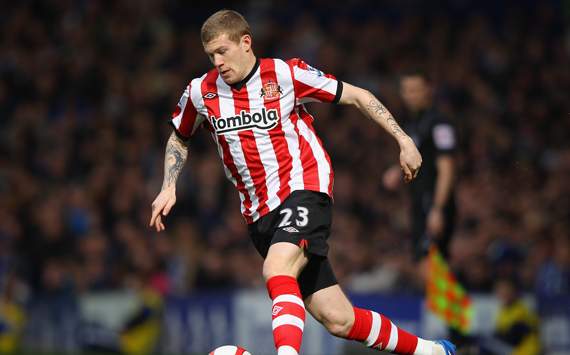 Lets face it, every girl secretly has a crush on a bad boy. There's just something about the image that appeals in inexplicable ways, and Ireland's 23 year old McClean fits perfectly in the category. Heavily tattooed on both arms and sporting a no-nonsense demeanour, McClean would appear to be more comfortable riding a Harley down a highway, rather than playing football. 2012 has been an amazing year for the Sunderland player and he has not looked back. Tipped as one of the players to shine on the international stage at Euro 2012, McClean will be looking to cap off an excellent EPL campaign with a fairytale ending this summer and establish himself on the international scene.
FEDERICO BALZARETTI | Italy | Defender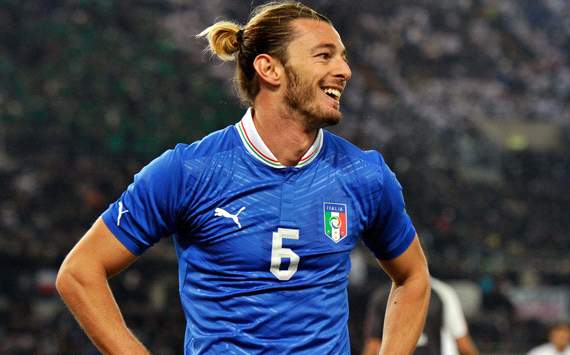 With flowing long golden locks always tied up in a samurai warrior style bun, Balzaretti's looks alone makes him stand out from the rest of his dark-haired well-groomed teammates. The 30 year old only made the Euro 2012 squad as a replacement for Domenico Criscito who was embroiled in a corruption scandal just days before the Italian squad list was announced. Considered to be one of the most consistent left-backs in the Italian Serie A in the 2011/12 season, a call up to the squad is due reward for Balzaretti, who wears the number 42 jersey at Palermo as a homage to his deceased father. This will be the handsome left-back's first international tournament, and possibly his last, given his age.
IVO ILICEVIC | Croatia | Forward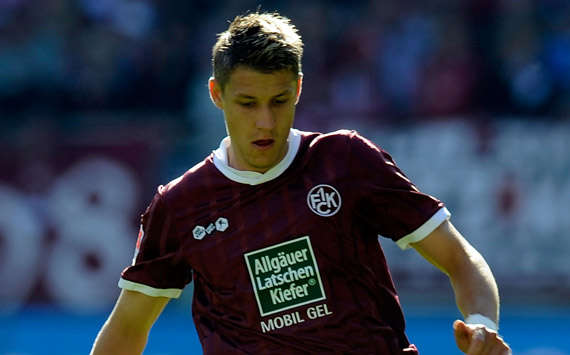 Playing in his first international tournament, the 25 year old forward has been troubled by injuries in 2012. The charming attacker who sports a clean-cut boy-next-door look, only managed to play 7 games for his German club Hamburg in 2012. Ilicevic will be hoping his injury woes are firmly behind him, as he seeks to repay coach Slaven Bilic's faith in his abilities, and hope that he will be able to make a difference to Croatia's hopes of qualifying for the next round when called upon.
ANDRIY SHEVCHENKO | Ukraine | Forward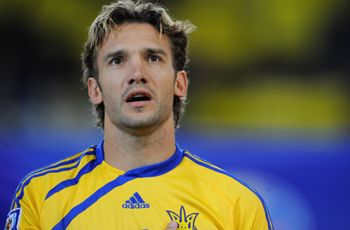 Captain of one of the co-host nations, and the man with the dragon tattoo on his left bicep, Andriy Shevchenko is the one and only blue-eyed boy of Ukraine. At 35 and never looking a day older, the Dyanmo Kiev frontman's keen eye for goal means that he is currently Ukraine's all-time top scorer with 46 international goals, and no other player is anywhere close to breaking this record. Shevchenko has come a long way in his glittering career that saw him play for AC Milan and Chelsea, but as he winds down the years on his playing career back in Kiev, the captain will be hoping to end his international career with a bang on home turf.
ASHLEY COLE | England | Defender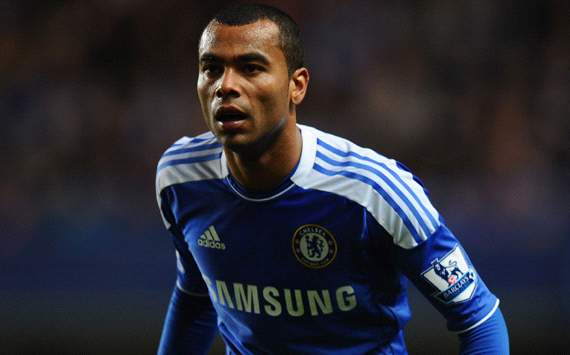 Never anywhere without his diamond stud earring outside of the football pitch, the 31 year old is definitely one of the more stylish looking players in the England squad. His well-chiselled face and perfect smile seems to win him the hearts of many ladies, ensuring his exploits off the pitch hog the newspaper headlines more than his sporting achievements. Nicknamed "Cashley" for acrimoniously moving from Arsenal to Chelsea in 2006 for higher wages, Cole's football abilities however, is undeniable. He is a vital part of the English defence, and his excellent overlapping runs and high work-rate is probably why he has been the first choice left-back for his country for the last decade, yet surprisingly he has yet to score an international goal despite earning more than 90 caps for England.
OLIVIER GIROUD | France | Forward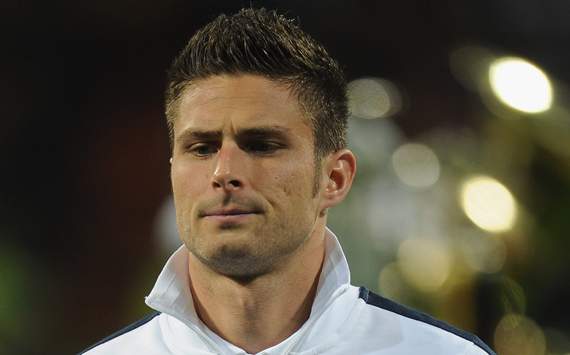 In football terms, if one is given the number 9 jersey, it means big things. Coming off of a championship winning season with Montpellier in the French Ligue 1 where he was the top scorer with 21 goals and 9 assists, great things are indeed expected of 25 year old Girould. Making his international tournament debut at Euro 2012, the extremely handsome forward who has made the front cover of several French magazines with his model-esque smile and six-pac, is fast becoming the new golden boy of French football. Linked with several big name clubs following his amazing exploits at Montpellier, Girould will be hoping that he can lead the French assault at Euro 2012, and perhaps at the same time, earn a move away from Ligue 1.
CHRISTIAN WILHEMSSON | Sweden | Midfielder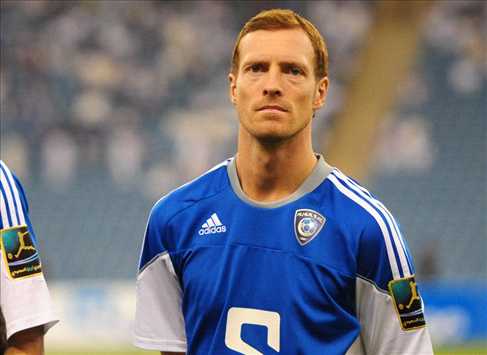 Blond hair, blue eyes and a killer smile, Wilhemsson has the looks of a quintessential Scandinavian. The 32 year old winger however has earned himself a bad-boy reputation thanks to a series of incidents that involved scuffles with compatriot Zlatan Ibrahimovic in 2006 and again in 2011. Having played in England, France and Spain, Wilhemsson spent 2012 playing in Qatar, on loan to Al Ahli, and is one of the most experienced members of the Swedish squad. Sweden coach Erik Hamren will be hoping to use Wilhemsson's experience to navigate his side beyond the group stage of Euro 2012.